`Crime against Dalits': Sarpanch thrashes volunteer's parents in Vizag; police look other way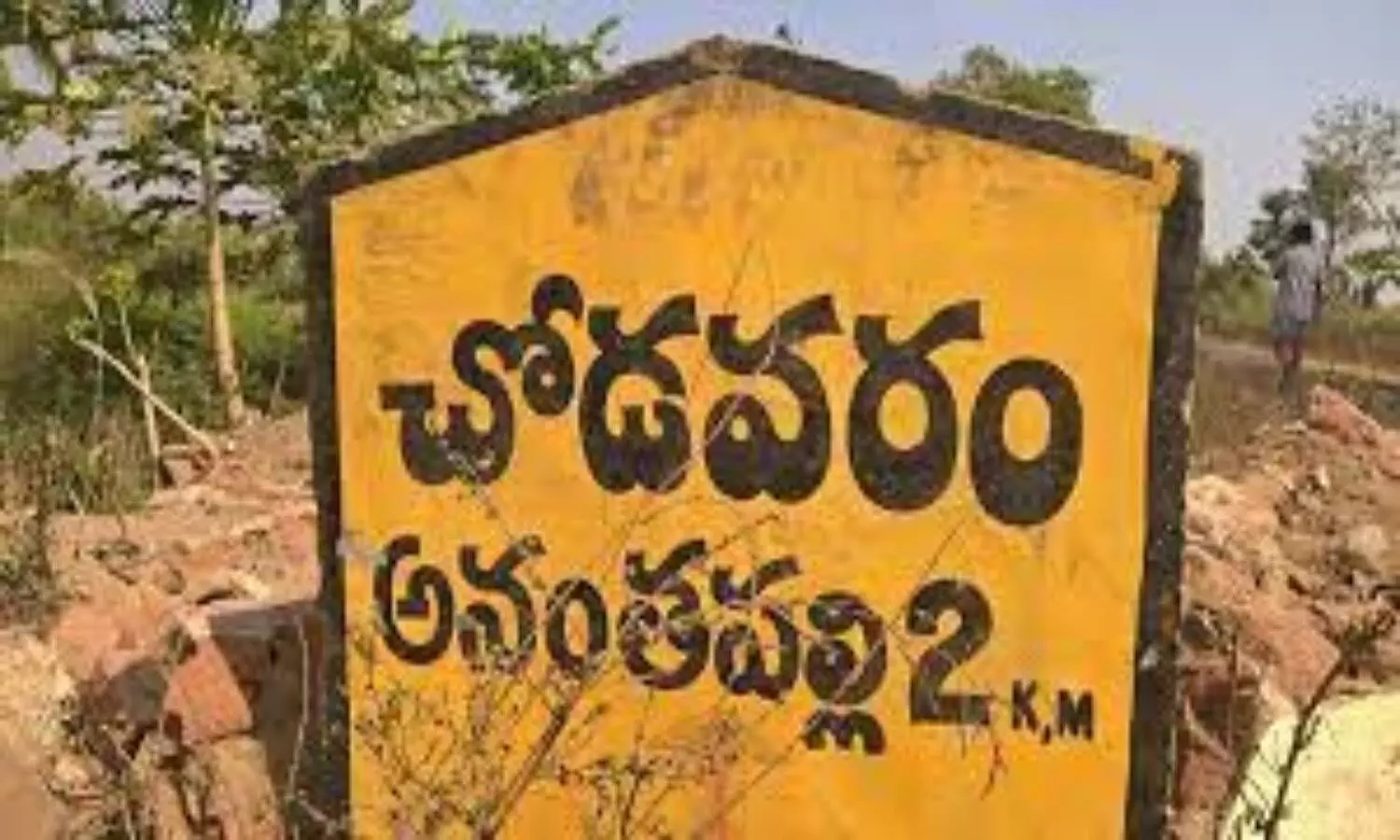 Visakhapatnam: A Dalit village volunteer has filed a police complaint against a local Sarpanch after he allegedly thrashed her parents for not standing to attention when he was passing by her home at SC Colony in Visakhapatnam.
E Vanaja of Ummavaram village in Chodavaram Mandal filed a written complaint to the superintendent police, Visakhapatnam, B Krishna Rao seeking action against Sarpanch Thota Sanjeev, his father Thota Nagaraju, and five others for threatening and abusing her in the name of caste.
She told SP that a complaint was lodged against them on June 21 with the Chodavaram police but no action was taken. However, her co-worker Sai was arrested for supporting the Sarpanch.
The Dalit volunteer told the SP that Thota Nookaraju was passing by SC Colony last month when her sister-in-law was washing clothes. He abused her for not standing up to show him respect. When her parents objected to his abuses, he beat them up.
Later, another volunteer of the village secretariat Sai took her phone and gave it to the Sarpanch, who recorded all her personal conversations she had with her male friends.
He later called for a village meeting and played the audio of her conversation on the public address system. When questioned for tarnishing her character in the public, he beat up her parents.
She said after lodging the complaint, she was being continuously harassed by the Sarpanch and his followers.
Demanding severe action against the Sarpanch and his followers, TDP SC cell district president Pucha Vijay Kumar said harassment of Dalits was going unabated in the rural areas under the YSRC government.
Alleging that the local MLA Karanam Dharmasri was protecting the accused, Vijay Kumar said when Vanaja and her family members went to MLA, they found the Sarpanch and his father already camping in his house.