Despite Covid, Indian Coast Guard seize contraband worth Rs 1500 crore on East Coast in 2020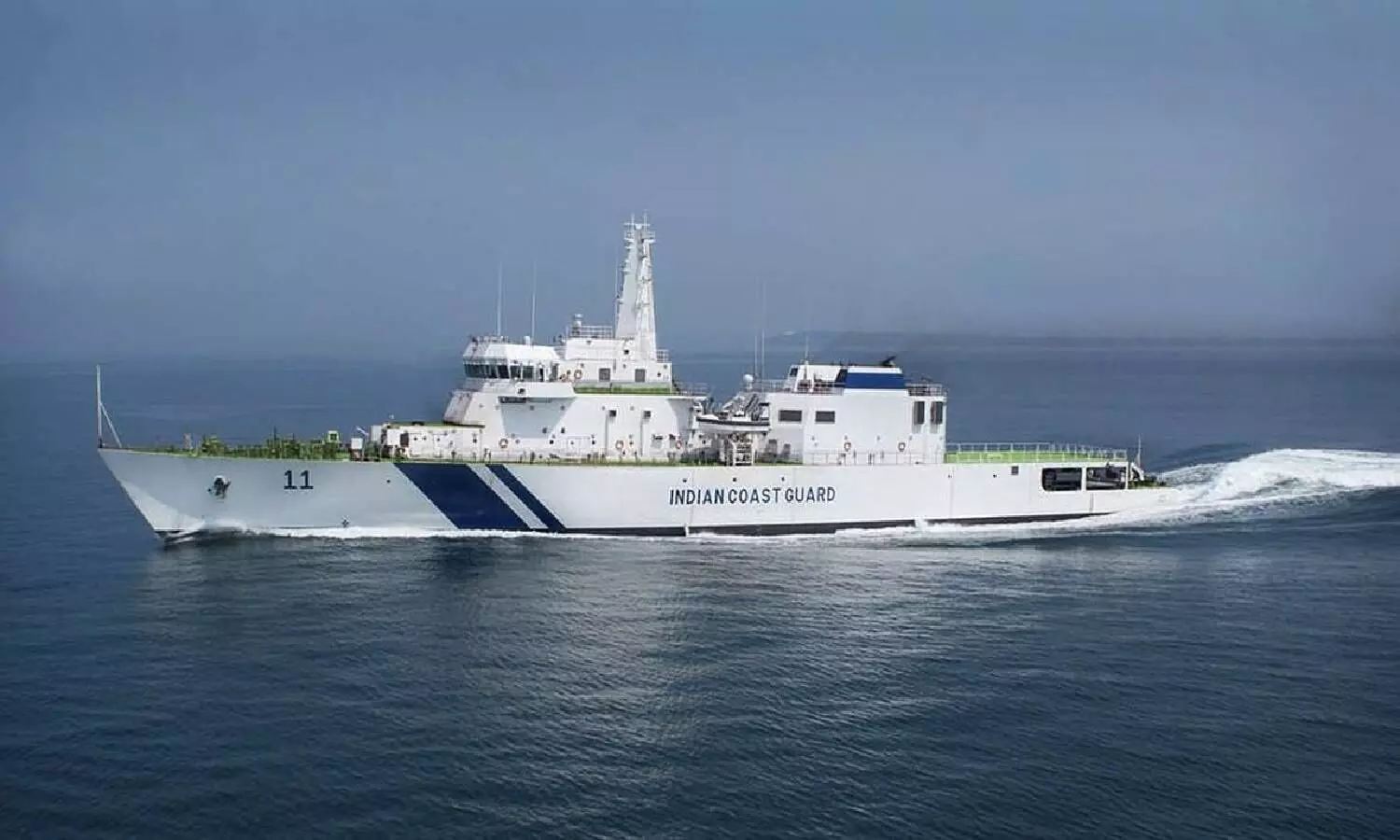 Visakhapatnam: Indian Coast Guard (ICG) seized contraband worth Rs 1,500 crores on the East Coast last year.
ICG, despite the restrictions imposed by the Covid-19 pandemic, maintained a strict vigil in Indian Exclusive Economic Zone and deployed about 50 ships and 12 aircraft daily.
The deterrent patrols both at sea and air enabled the seizure of contraband worth Rs 1,500 crores including 24 kgs of gold and narcotics on the east coast. Ten foreign fishing boats were seized. Around 80 miscreants operating in Indian EEZ were also arrested in 2020.
On the eve of 45th Raising day, Additional Director General VS Pathania said Indian Coast Guard has played a significant role in securing the Indian coasts and enforcing the regulations within the maritime zones of India.
With a meager force and two vessels in 1977, ICG grew into a major coastal security force having 156 ships and 62 aircraft. The force has also become the fourth largest in the world after the US, UK, and South Korea. It proposes to have 200 vessels and 100 aircraft by 2025.
ICG has to its credit saving over 10,000 lives and apprehending 13,300 miscreants since its inception in 1977. On average, Coast Guard save one precious life every second day at sea, Pathania said.
The incorporation of 'Prevention and Measured response' concept during the passage of 11 cyclones last year, ensured that more than 6,000 fishing boats with about 40,000 fishermen escorted to safe harbors averting loss of lives and property at sea. This concept paid rich dividends as no life and property were lost during cyclone Amphan and Nivar.
"Presuming disasters during cyclones, our forces are sent to the vulnerable areas in advance so that no time was lost to rescue the fishermen in the sea,'' the commander said.