Mechanized trawlers kill more turtles than marine pollution in coastal Vizag: NIO study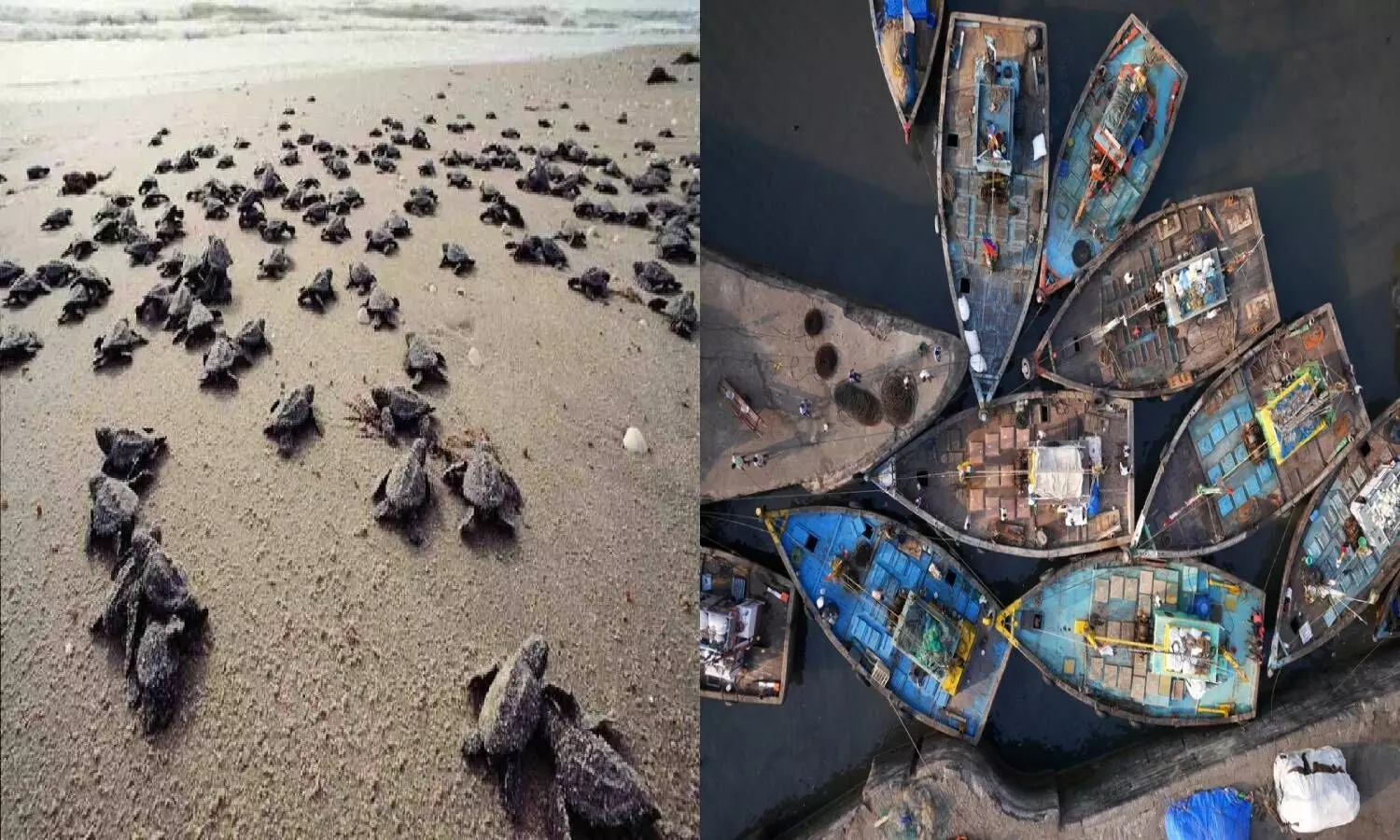 Visakhapatnam: A new study has found that mechanized trawlers have killed more endangered Olive Ridley turtles than marine pollution along the Vizag-Bheemili coastline.
Conducted by National Institute of Oceanography (NIO), Vizag, the study has found that the endangered Olive Ridley turtles are dying in large numbers along the Vizag-Bheemili coastline in recent months.
NIO has undertaken a study on the deaths in association with the Central Marine Fisheries Institute (CMFRI).
The study has revealed that the deaths could primarily be attributed to mechanized trawl fishing. The coastal pollution may not be the most significant factor behind the deaths of Olive Ridley turtles.
Scientists said that if marine pollution was responsible for the deaths, other smaller and more fragile organisms such as shellfish, finfish, and prawns would also have died. But no such deaths were reported. The coastal waters were found to be clear and without any discoloration.
Scientists from NIO and CMFRI surveyed 12 km coastline from the mouth of Gosthani River to Kancheru beach in Annaram Panchayat to study the carcasses of turtles on the coast. The survey began in the last week of January.
Scientists also found 63 carcasses along the surveyed stretch, of which 62 were those of Olive Ridley turtles and one that of a porpoise.
GPS Murty, scientist-in-charge of NIO-Vizag, said the physical appearance and decomposition status reveal that 11 out of the 62 Olive Ridley turtles died recently. The others may have died months or years ago.
"We have observed that there were significant signs of injury on the dead turtles including that of bleeding and cut marks on the neck which point to the possibility that sharp propeller blades of motorized boats injuring turtles leading to their deaths," he said.