Simhachalam temple undertakes renovation work to restores ancient inscriptions, sculptures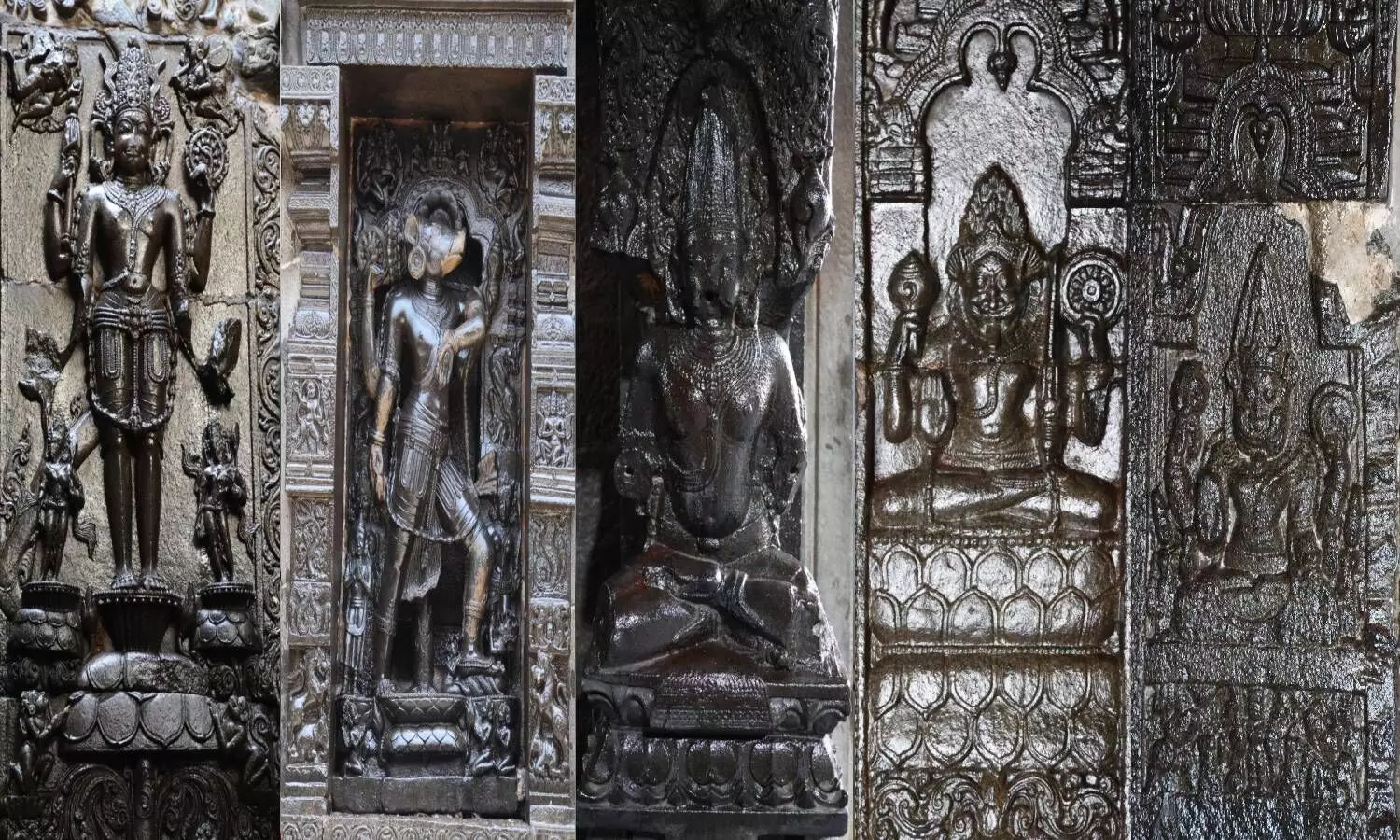 Visakhapatnam: The Simhachalam temple officials have taken up renovation and restoration work on ancient inscriptions and sculptures on the west-facing Simhachalam Sri Varaha Lakshmi Nrusimha Swamy Temple in Vizag city.

The temple, built in the 11th century, has a rich history and is a treasure house of inscriptions, sculpture, and architectural wonders of the 11th, 12th, and 13th centuries.
The temple trust chairperson, Sanchiata Gajapatiraju, and executive officer M.V Suryakala said they decided to renovate the temple and set up proper descriptive boards as many visitors, both locals and outsiders, may not know the history of the temple. On their instructions, the temple AEO, Raghava Kumar, and other staff members have started the process to clean and preserve the traditional look of the temple structures.
Ms. Suryakala has done research on the sculpture and avatars of Vishnu and Varaha-Narasimha sculptures after she took up the assignment as temple executive officer. She wants the history behind every structure of the temple to be known to the younger generation.
Their hard work seems to have paid off as the newly-cleaned sculptures have been attracting many devotees. Many of them have shown enthusiasm to know more about them, the temple authorities said.