Vizag flyover collapse: Dilip Buildcon's GM, construction manager arrested, probe ordered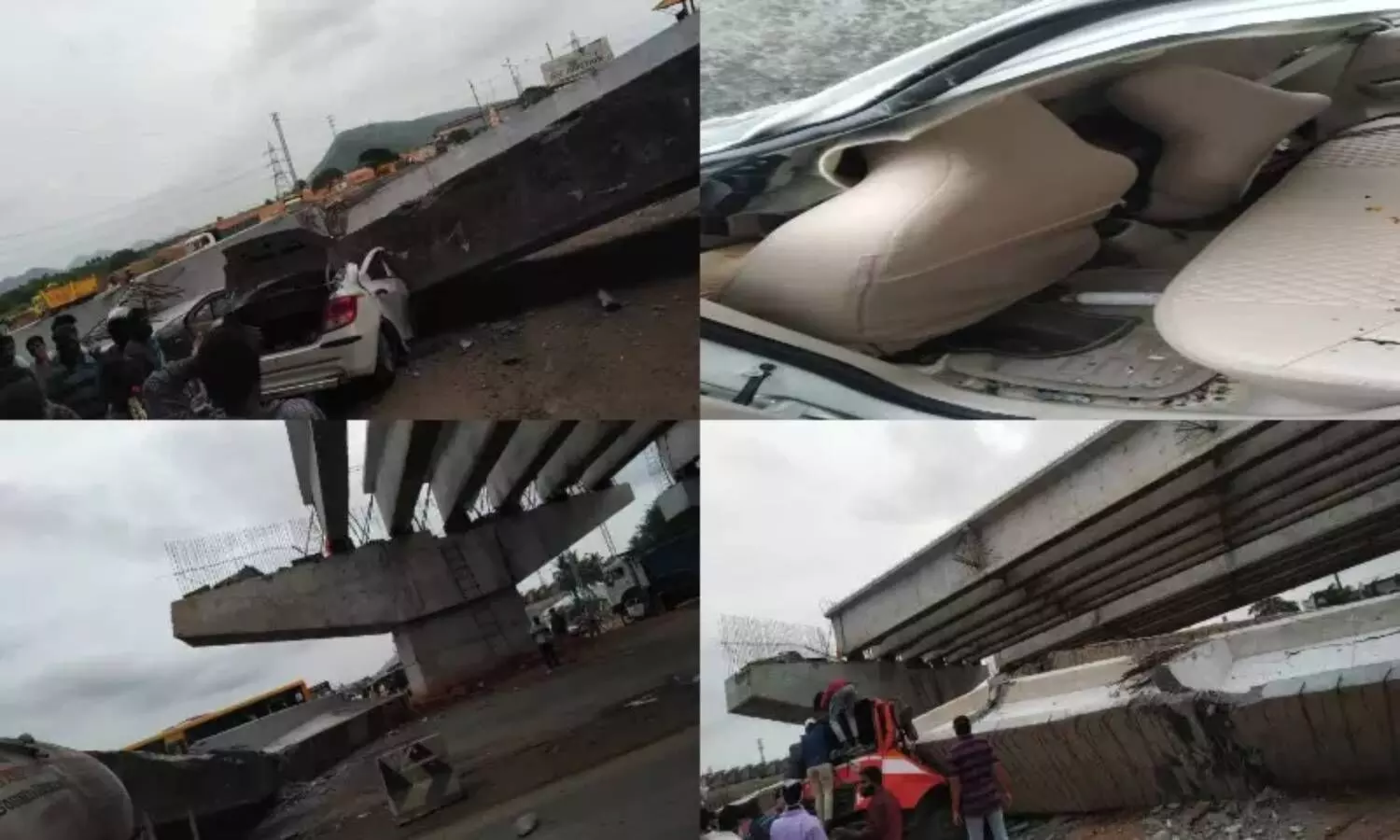 Visakhapatnam: Town police on Thursday arrested two persons in connection with the collapse of under-construction flyover at Anakapapalle in Vizag district. Two persons were killed and three others suffered wounds in the incident on Tuesday.
Those arrested were identified as General Manager of Dilip Buildcon Ltd, Nagendra Kumar, and construction manager BK Gupta. Police have registered a case under section 304 (2) of IPC.
Police have launched an investigation to ascertain whether the incident was the result of poor construction quality, human error, or lack of safety measures

National Highway Authority of India (NHAI) also constituted an expert committee to ascertain the reasons for the crash.
NHAI official P Sivasankar said an expert committee has been constituted to ascertain the reason for failure leading to the incident. Member (Tech) from NHAI Headquarters New Delhi visited the site on Thursday to take stock of the situation.
Two girders of an under-construction flyover in six-laning project of Anandapuram - Pendurthi - Anakapalle Section of NH-16 collapsed on July 6. An expert team of two professors from Andhra University also visited the spot to investigate the incident.
NHAI has viewed the incident very seriously and key officials of DBL Anandapuram Anakapalli Highways Pvt. Ltd. M/s CEMOSA and ARMENGE Engineering and Management Consultants Pvt. Ltd. have been placed under suspension.
Experts from New Delhi have issued instructions to follow the safety norms and procedures to prevent such incidents and further assured that stringent action would be taken against those found guilty of negligent attitude and dereliction of duties. Prima facie, it appears to be a case of poor and inadequate anchorage after the launching of girders. The quality parameters seem to be in order, Sivasankar said.