Vizag golf club gets Category-A golf course, ready to host national, international events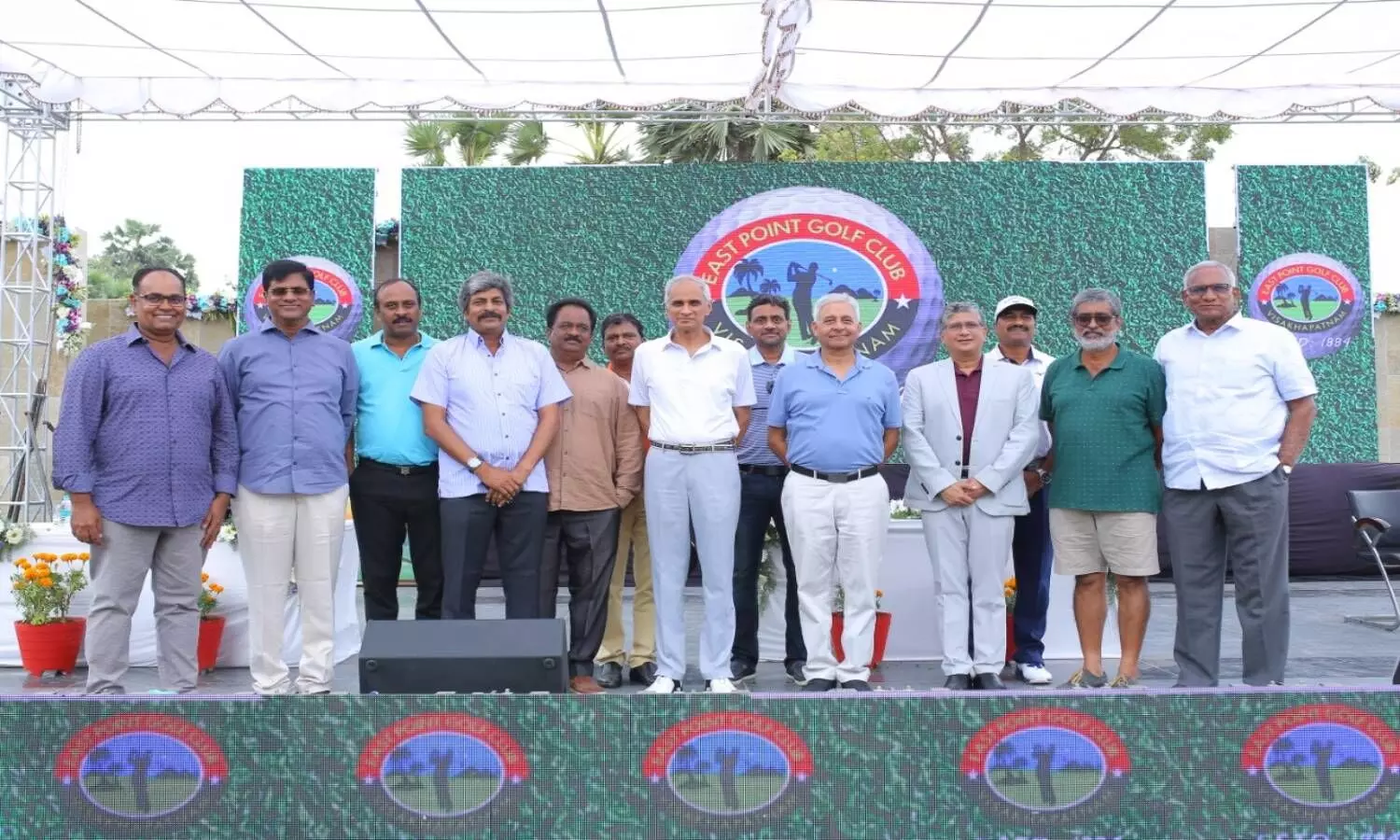 Visakhapatnam: The East Point Golf Club (EPGC) in Vizag finally got a Category-A golf course after years of waiting. This opens EPGC to the opportunity of hosting national and international golf events. The EPGC's stunning new 6,800 yards championship course was inaugurated by Navy Chief Admiral Karambir Singh on Saturday.

As many as 80 outstation guests, representing some of the top golf clubs across the country attended the function. All of them were amazed by the beauty of the course.
The EPGC has now truly become the crown jewel of Vizag, and will definitely lead in attracting visitors from all over the world for a round of quality golf here, said vice-president of EPGC, Uday Shirname.
The golf club was started in 1884 for the British to pass time in Vizag. Originally, the golf course was located near the VUDA park until it was moved to its present location at Mudasarlova in 1964 by the efforts of Raja PV Gajapathi Raju of Vizianagaram and other avid golfers.
Nestled amid lush hills with a carpet of grass all around, this 135-year-old club is the only major golf club in Andhra Pradesh open for the public with an 18 holes course. Initially, the EPGC was categorised as a Class-B category golf course as the golf course measured at 6,041 yards. The EPGC spent crores of money to renovate and made it 6,800 yards to get the Class-A accreditation. As per the norms set by the IGU, the golf course should measure 6,700 yards to host national and international golf events
Vizag will gain prominence on the global golf tourism map in the coming days, the EPGC members said.