Amaravati: Satellite images captured by Sentinel-2 between February and May of 2020 have revealed that mangroves on 100 acres (40 hectares) of land have been felled for a housing project at Kakinada in East Godavari district of Andhra Pradesh.
The project was initiated by the Andhra Pradesh government under Navaratnalu – Pedalandaraki Illu programme for providing houses to the homeless under the Pradhan Mantri Awas Yojana (Urban) Mission.
Environmentalist Satyanarayana Bolisetty has filed a petition in the National Green Tribunal (NGT), Southern Branch, against the government. NGT has now formed a five-member committee to enquire into the matter.
Environmentalists said the biodiversity loss runs into crores of rupees. The mangroves are breeding ground of aquatic life and provide vital ecosystem services to coastal fishing communities.
"Kakinada has the second-largest mangroves in India. It plays an important role in protecting seashores of the Kakinada region which is prone to storms, Tsunami, and cyclones. It is a natural barrier between the sea and land. Also, they are home to several marine species," said, environment ecologist Rajashekar Tummala.
Environmentalists said an impact assessment committee should have been constituted before vandalizing mangroves.
He said there is a Supreme Court order that mangroves should be considered a protected forest area. "All forms of marine life start from mangroves. Not just in Kakinada, worldwide, the life of fishing communities depends on the mangrove forests," Bolisetty said.
However, in response to the allegations, West Godavari District Collector for Kakinada and the District Forest Officer told NGT that there are no mangroves in the area.
The committee appointed by NGT has been asked to check the genuineness of the complaint with the help of satellite images of the forest cover maintained by the Forest Survey of India for six months prior to the filing of the application.
The committee has also been asked to identify whether the area in question was a mangrove forest subject to the provisions of Coastal Regulation Zone Notifications 2011 and 2019.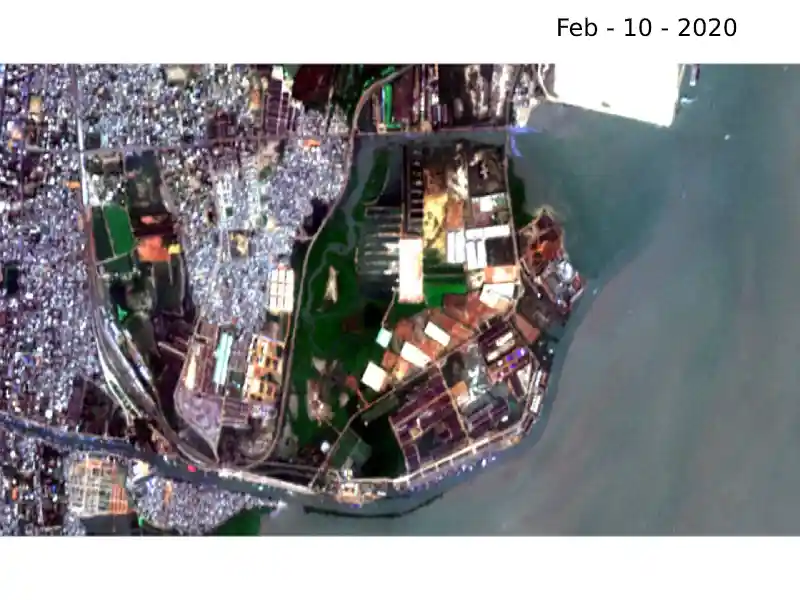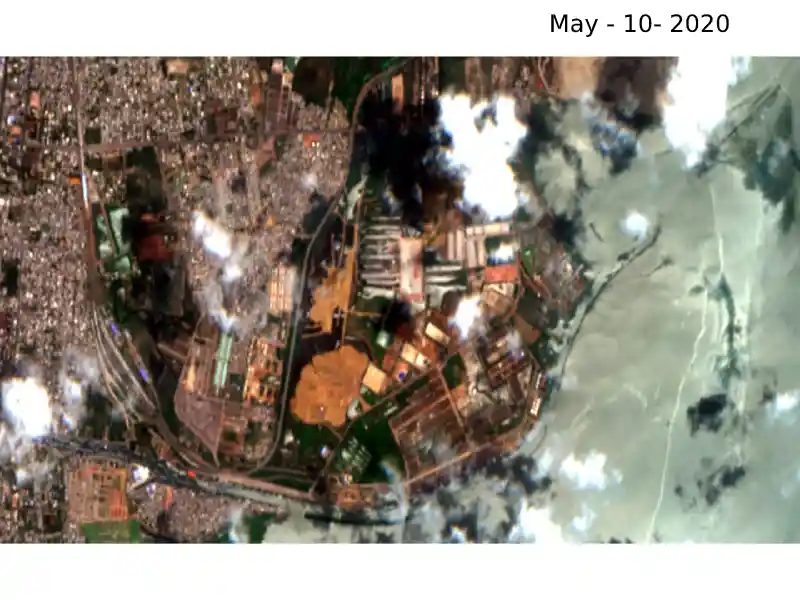 "The government started felling mangroves in January. Until then it had much greenery and backwater. Within four months almost 90 percent of the mangroves have been lost. Mangroves have been buried under the sand and mud," said a local activist who has been living in Kakinada for decades.
During the development of the Kakinada port in 1996, this land was allotted to the port authority. However, the government later took it back to construct free homes for the homeless. This area is almost 15 km from the Coringa zone.
Despite lockdown, district administration continued with the construction activities with much enthusiasm.
"According to the lockdown protocol, no private or government body is supposed to indulge in construction activities. However, the district administration with local MLA started leveling the ground. Telangana High Court has taken a suo moto notice of the case and stayed the construction," said environmentalist Sathyanarayana Bolisetty.
Nandini Salaria, District Forest Officer, East Godavari told Newsmeter, "It is not a notified forest area. So we don't know if they were mangroves.  And the matter is sub-judice. "
(Satellite images credit: Sentinel-2 )