Hyderabad, Feb 21: Satellite images reveal the blatant occupation in Puppulguda lake, a water body which is, in fact, missing from the HMDA data base.
According to the satellite and field report, the water body at Narsingi-Nanakramguda service road in Puppulguda village of Rajendranagar mandal is occupied by Pride Honda and others. That is also identified by ISRO-NRSC Bhuvans2D maps.
On January, a few environmentalists had filed a representation to the Ministry of Water Resources seeking the Centre to direct Telangana government to immediately evict the illegal occupation of the water body.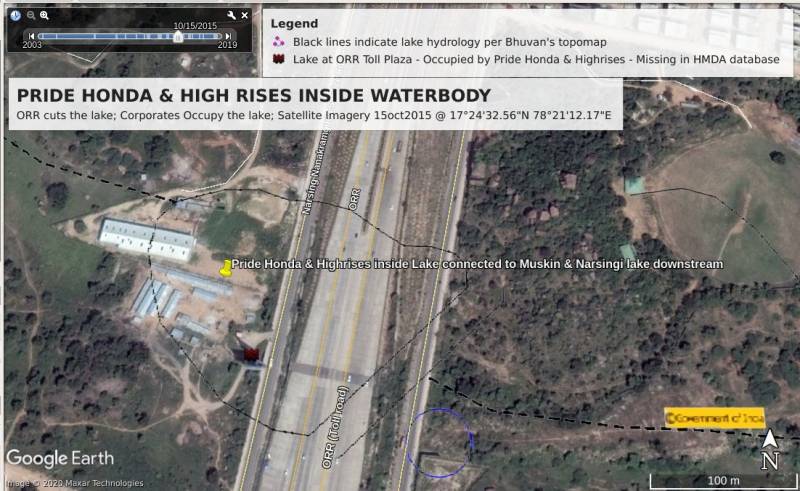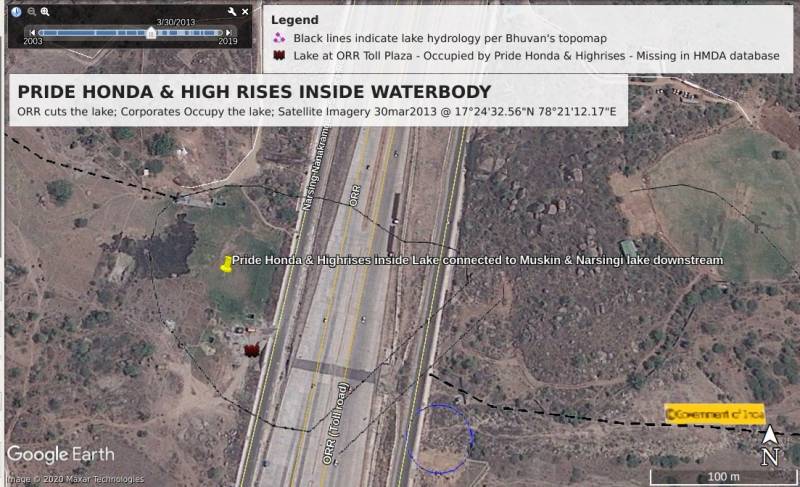 In light of this representation, the National Water Mission issued notice to the State Government to put up a reply within ten days on the merits of the complaint. The notice further asked the government to mandatorily include a suitable action plan to allay the menace ensuing from the purported illegal encroachment of the said water body in a time bound manner. However, although the deadline for the reply ended on February 14, the Telangana government is yet to respond.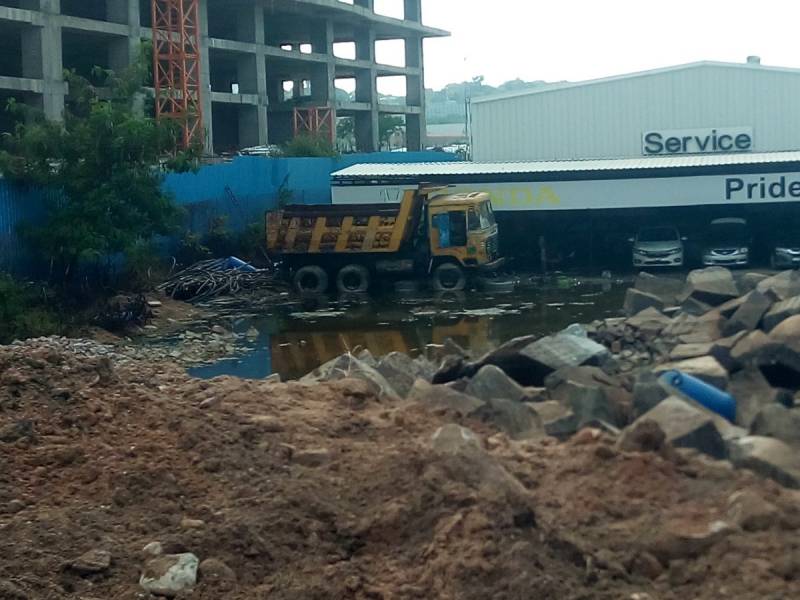 Complainant Dr Lubna told Newsmeter, "The Ministry did not directly take my words. They asked Telangana government to look into the authenticity of the complaint and come up with an action plan so that such a menace will not happen again. Today I feel guilty for delaying my complaint. The issue came to my notice in 2019-end. Even by then, constructions had already entered inside the water body. Many constructions are over and some still underway."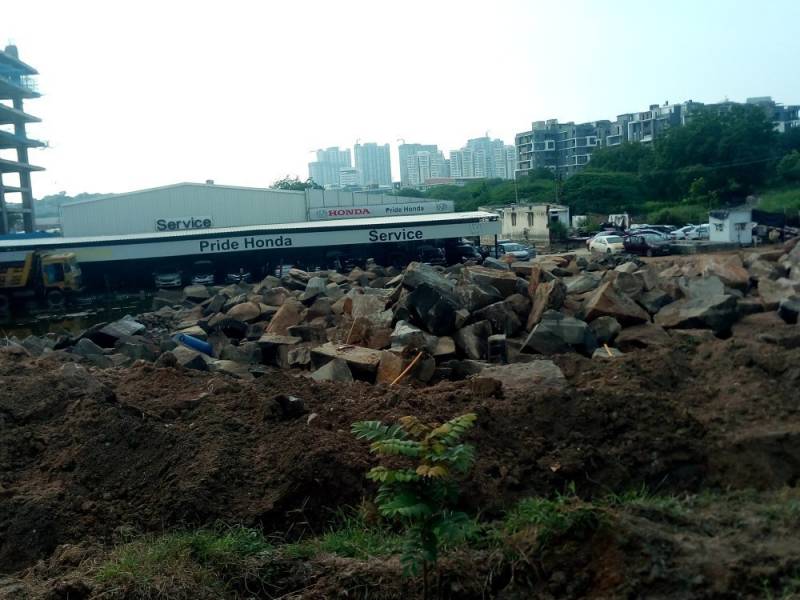 When NewsMeter asked about the lukewarm reaction of the Telangana government, Avancha Ranga Reddy, Executive Engineer, RangaReddy said, "We inspected the entire area of the water body that has been encroached. We plan to react to the Water Mission in a week's time."