Hyd-based Skyroot Aerospace signs MoU with ISRO to develop space launch vehicle subsystems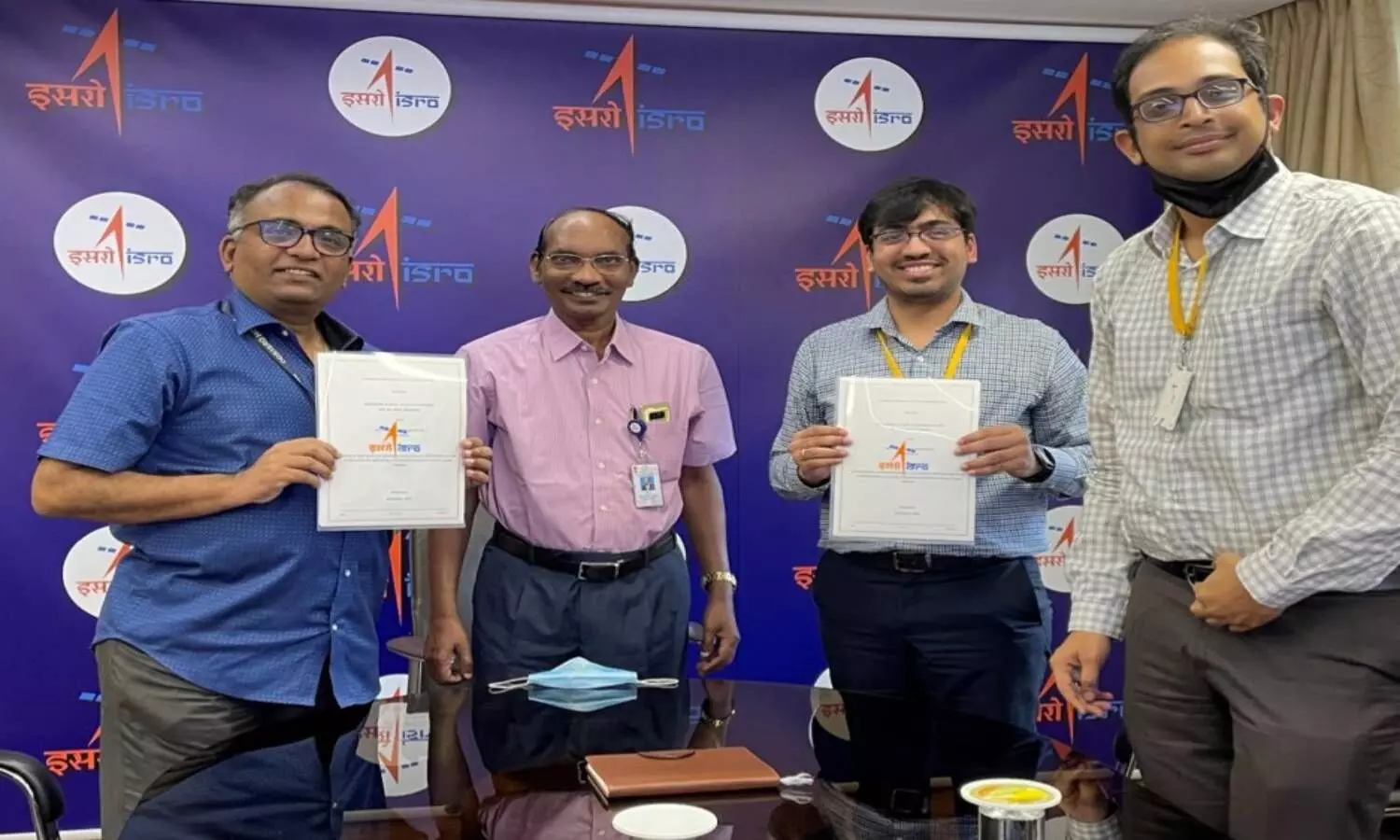 Hyderabad: City-based space company Skyroot Aerospace Private Limited on Saturday entered into a framework MoU with the Union government's department of space (DOS) that will allow the firm to access ISRO facilities and expertise for the development and testing of subsystems/systems of space launch vehicles.

The framework MoU will enable the company to undertake multiple tests and access facilities at various ISRO centers and also the technical expertise of ISRO to test and qualify their space launch vehicle systems and subsystems.
Skyroot representatives met Dr. K. Sivan, the secretary of DOS and ISRO chairman, and presented the status of their activities. Dr. Sivan appreciated Skyroot's work and assured all support to successfully launch their vehicle.
R. Umamaheswaran, the scientific secretary of ISRO and chairman of Interim IN-SPACe Committee, signed the framework MoU on behalf of DOS while Skyroot was represented by Pawan Chandana, the firm's CEO.
The Hyderabad-based Skyroot Aerospace Private Limited which is building small satellite launch vehicles signed a non-disclosure agreement (NDA) on 2 February with the department of space. The NDA enabled the company to access the facilities and technical expertise of the Indian Space Research Organization (ISRO) centers to proceed with their launch vehicle development programme.

The company's first launch vehicle, 'Vikram-I', is on track for its initial launch around December 2021. Named after Dr. Vikram Sarabhai, the father of the Indian space programme, Vikram-I is part of the launch vehicle series especially crafted by the company for the small satellite market. Built on a common architecture and covering a wide range of payloads, they offer the most affordable and on-demand ride to space.
Skyroot Aerospace was formed in January 2017 by former ISRO scientists Pawan Kumar Chandana, Naga Bharath Daka, and Vasudevan Gnanagandhi. It won the National Start-up Awards 2020 in the space category in October for its innovations.
In August 2020, Skyroot first hit the limelight when it test-fired the Raman-I solid-fuel upper stage, a component of Vikram-I. Skyroot was the first Indian private entity to test such a stage.
Skyroot is among the nine ground-breaking start-ups and the only space start-up in the country chosen to interact with Prime Minister Narendra Modi to commemorate five years of the start-up India initiative.