Hyderabad: Rachakonda Lingaswamy from Nalgonda's Gundrampally village invented the modern ploughing machine utilising a scooter engine.
Not all the farmers can afford money to rent a tractor for ploughing the farmlands. Some make use of the traditional way of ploughing the land with the help of cows, while some even do it manually. But, Lingaswamy, for the ease of farmers, has invented new machinery using a scooter engine. This machine was manufactured at the low cost of ten to fifteen thousand rupees utilizing the engine of an old scooter. He wants to produce more machines such as these and supply them to farmers, free of cost.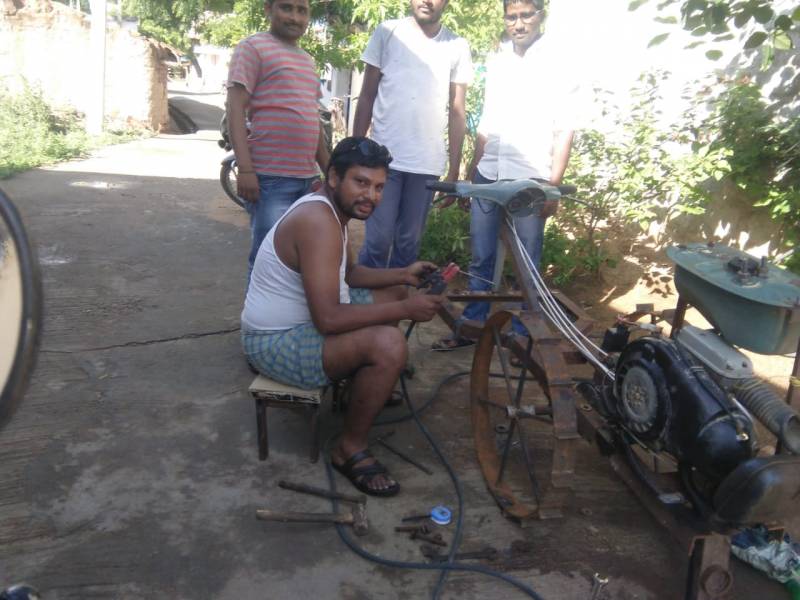 Talking to Newsmeter, Lingaswamy said, "It took fifteen days, and I used to spend one hour daily to manufacture the machine. One of my friend's old scooter was not in working condition. I took that scooter, used engine and iron wheels to experiment on this scooter ploughing machine. Initially, I failed once due to a wheel alignment problem. Later, I fixed the issue, and it was successful on the second attempt."
Lingaswamy has around 15 years' experience in the welding profession and still works as a mechanic in a company. He wishes to start a workshop of his own in his village but is seeking financial aid from the government.
Similar read: Wheels of Will : A success story of Moving Women in Hyderabad
"I gave the ploughing machine to my friend. Now, he uses it for farming. I want to manufacture another four to five machines by January 2020. So that the machines will be useful for farmers in the upcoming season," said Lingaswamy.
Nalgonda district collector Gaurav Uppal encouraged Lingswamy by exhibiting his invention in the Collector's office on the occasion of Independence Day, August 15. He appreciated Lingaswamy and presented him with an appreciation certificate.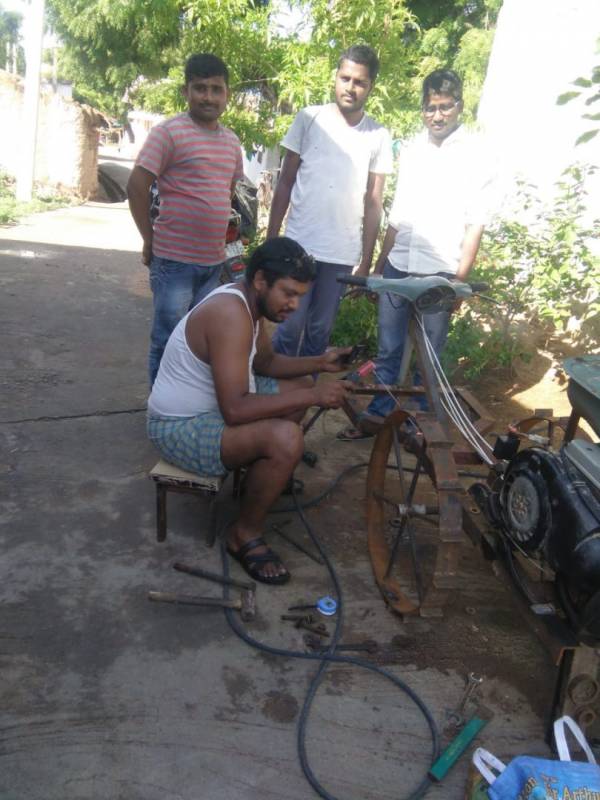 "I am very interested in manufacturing such machinery that is exclusively useful for farmers. Now, I have a single phase of electricity at my home. To start a workshop, I need three-phase electricity. If I get any financial assistance, I will start the workshop in a commercial portion," Lingaswamy said to Newsmeter.
Gundrampally village sarpanch Ratnam Narsimha said, "We are happy that one among our villagers has invented such the beautiful machine, useful for farmers. If Lingaswamy does such innovations in future, we are ready to help in any which way that we can."
Despite the words of encouragement from the sarpanch and the MLA Kancharla Bhupal Reddy, Lingaswamy says he has not received any assistance from the government.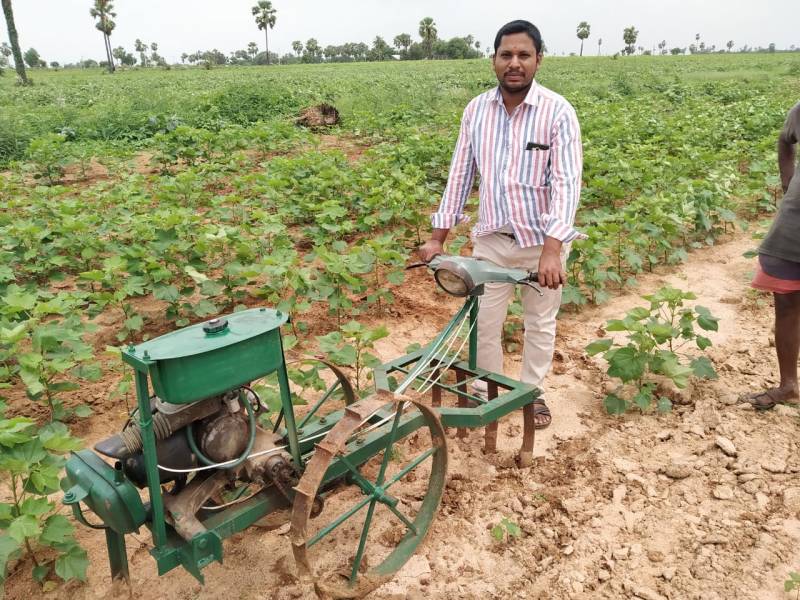 The incident came into the limelight after Telangana State Innovation Cell tweeted "Raacha Konda Lingaswamy is a #RuralInnovator from the Nalgonda district of #Telangana who has developed a Farming device using an old scooter engine which can be used as a plougher. #ఇంటింటాInnovator (sic)."
There are several instances where such significant innovations take place in rural areas. Previously, in a village in Warangal, a similar kind of innovation was made by a farmer using a bike engine.