Hyderabad: Central government has issued a fresh advisory urging senior citizens to call the helplines in case they show symptoms of fever with or without body ache, continuous cough, shortness of breath, unusually poor appetite, excessive drowsiness or inability to recognize relatives.

Senior citizens may call the helpline number 08046110007 in case of health issues.
To ensure their mental well-being, senior citizens have been asked not to isolate themselves at home or confine themselves to a room. Interestingly, they have also been advised not to follow any sensational news, social media posts or share unverified information.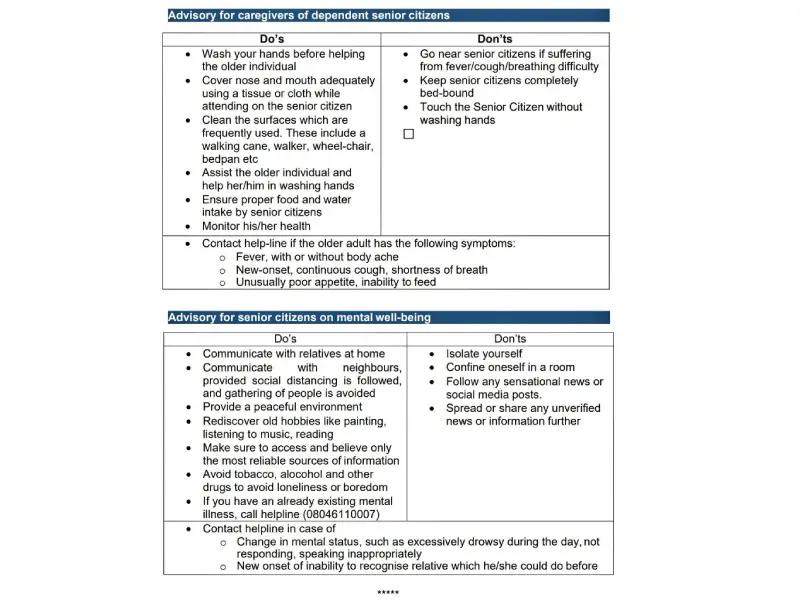 Senior citizens have been asked to be in constant touch with relatives at home. They have also been advised to "rediscover old hobbies like painting, listening to music and reading." They have also been asked to refrain from alcohol, tobacco, and other drugs.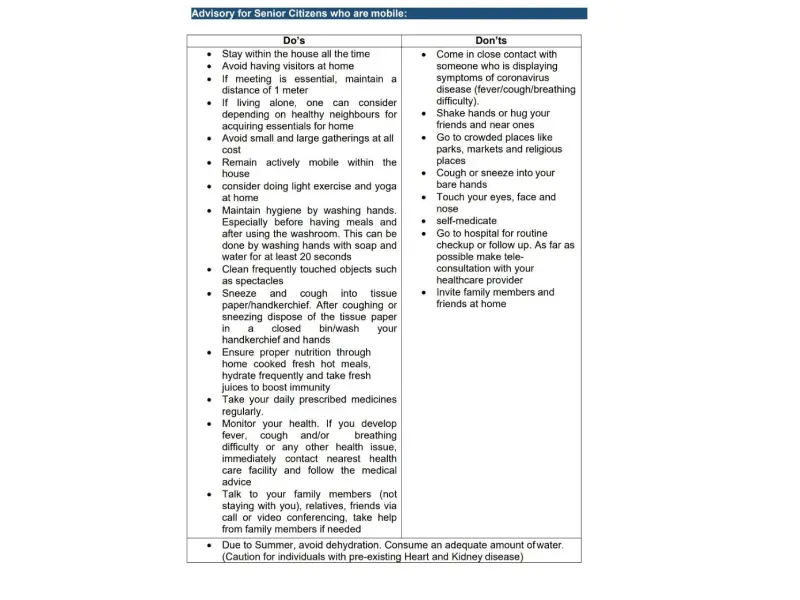 The advisory further asked senior citizens not to invite family and friends home. To maintain hygiene, citizens have been advised to clean frequently touched objects like spectacles.
"Sneeze and cough into tissue paper/ handkerchief. Maintain hygiene by washing hands especially before having meals and after using the washroom. Remain actively mobile within the house," the advisor said.
The caregivers of dependent senior citizens have also been asked to follow adequate precautions while tending to them. These include cleaning surfaces that are frequently used including a walking cane, walker, wheel-chair, bedpan, etc.