Hyderabad: A volcanic eruption in New Zealand on December 9 has so far killed 19 people. The victims were struck by nature's fury when 47 people were visiting the tourist destination of Whakaari, also known as White Island. More than two dozen people had to be hospitalised with severe burns.
Since then, a video is being shared on WhatsApp, claiming that there was "Volcano eruption in New Zealand's White Island on 9 Dec 2019. Please wait for 24 seconds when nature's roar begins and most importantly.. another 24 seconds after the blackout - completely lifeless." The clip shows a series of underwater explosions which sent a huge plume of thick ash into the sky.
Fact Check
NewsMeter did a reverse image search after extracting a few frames from the clip. The results took us to 2017.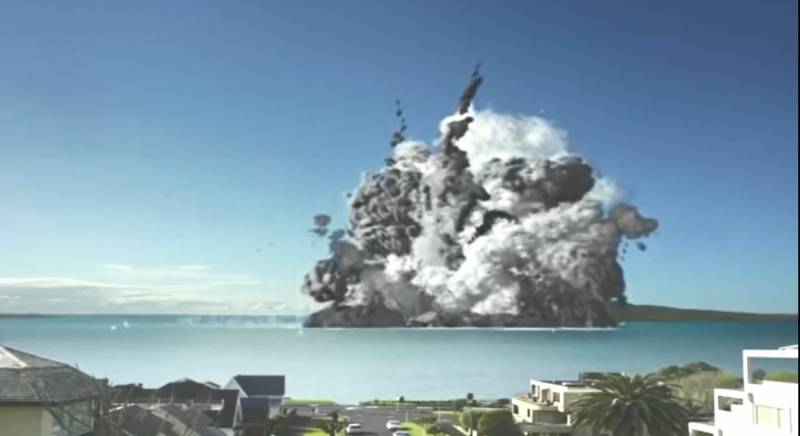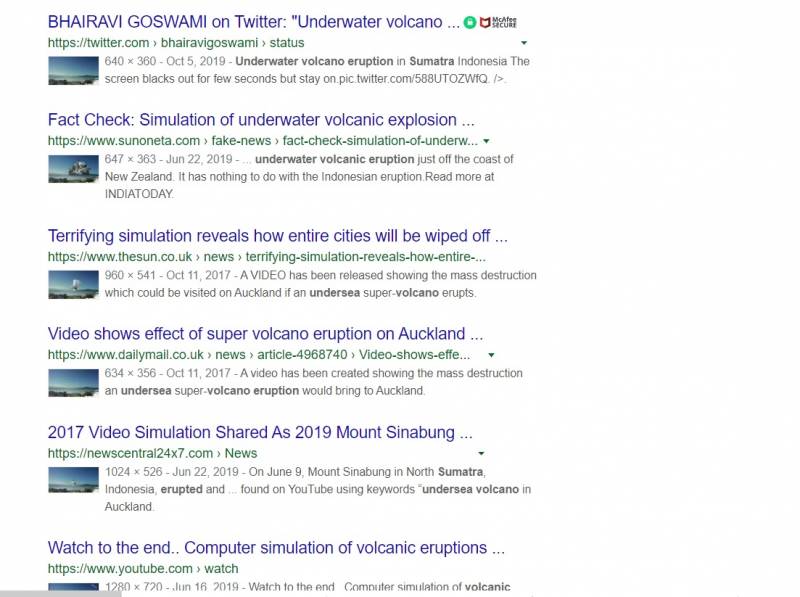 The viral video showing an underwater volcanic explosion is actually a simulation video created for the Auckland Museum by a renowned researcher, Professor Colin Wilson. It shows the devastation an undersea volcano eruption could bring to a city.
High-end 3D technologies and particle effects were combined with a background plate, creating a realistic rendering of a catastrophic event.
Following searches with the words "Volcano eruption White Island New Zealand', we came across media reports confirming that the volcanic eruption in White Island on December 9 was on land and not underwater.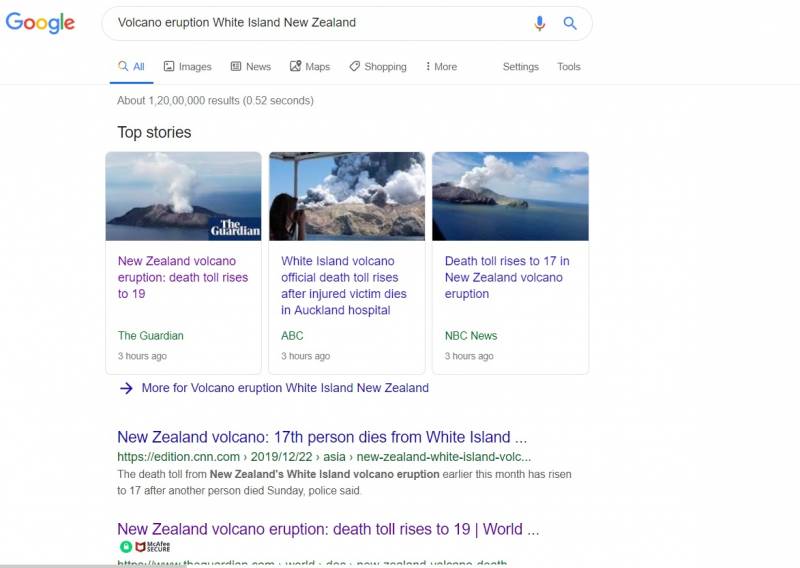 Here is the video published by Guardian:
It's clear now that the video is NOT of the volcanic eruption on White Island. This claim is FALSE. The video is a simulation video developed for Auckland Museum.
Claim Review :
Simulation video being passed off as volcanic eruption in New Zealand
Claimed By :
Social Media Users