No clear proof to substantiate BJP legislator's allegations against Jamia girls- Fact Check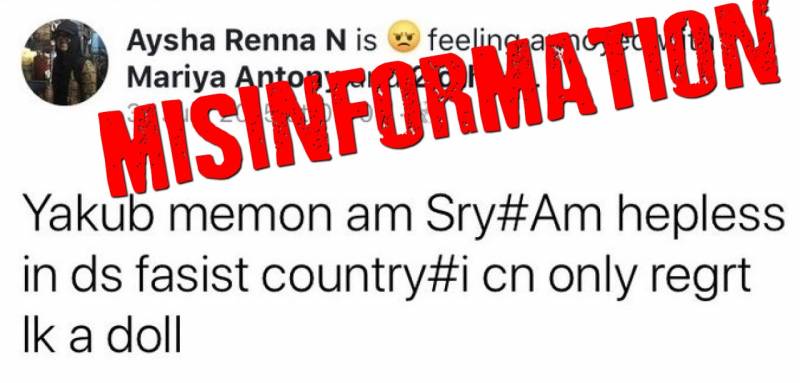 The United Muslim Action Committee of Telangana is conducting a protest meet against CAA and NRC in Hyderabad today. They have announced that Jamia Millia Islamia University students Aysha Renna and Ladeeda Farzana, who have become the faces of the anti-Citizenship Amendment Act movement, will be addressing at this meeting. Aysha and Ladeeda posted the same on their Twitter wall.
Other than the Jamia Millia students, the meeting to be held at AIMIM headquarters in Darussalam will be addressed by Hyderabad MP Asaduddin Owaisi, legislators, religious scholars and leaders of various Muslim groups.
In this context, a letter from BJP MLA Raja Singh to the Hyderabad police is being circulated on WhatsApp claiming that girls are terrorist sympathisers and they had aired their support to terrorist Yakub Memon on social media.
The legislator has also requested the police not to allow these students to address the meeting as they may disturb the atmosphere in Hyderabad.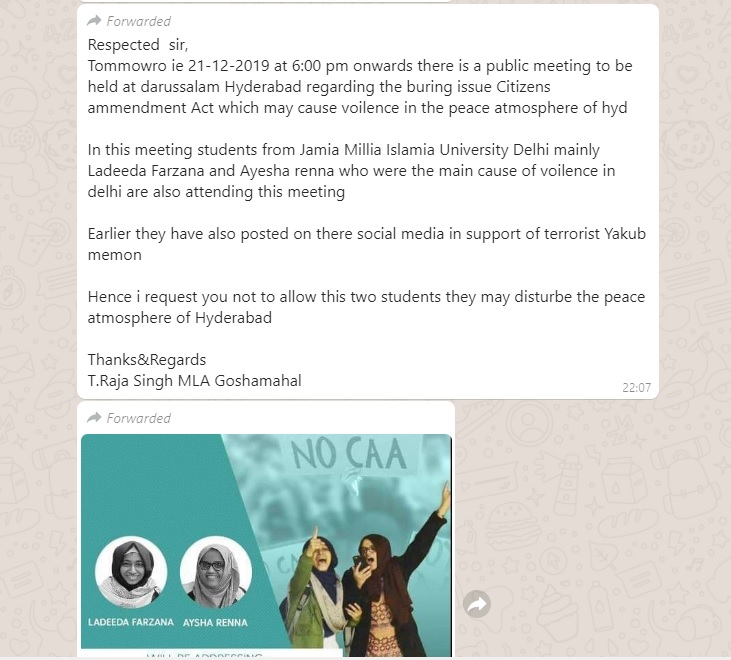 Fact Check: While one section of the media is hailing the girls as 'Sheros' of this agitation, another section is commenting that they are terrorist sympathisers.
According to reports, when social media users dug up the girls' political and religious views, they found a Facebook post of Aysha condemning the hanging of the terrorist Yakub Memon. The post states "Yakub Memon am Sry#Am helpless in ds fasist country#i cn only regrt lk a doll"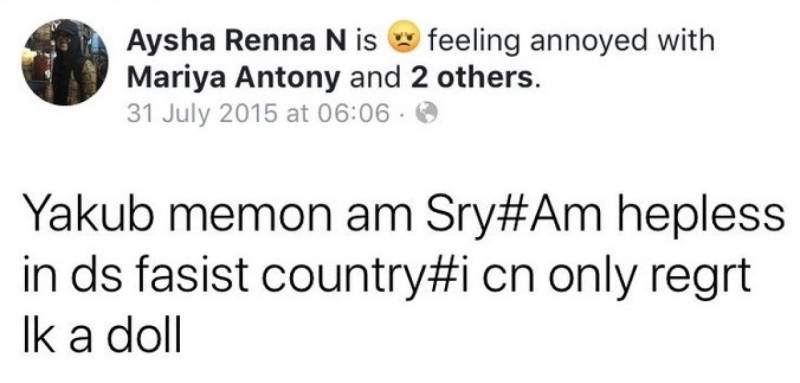 The ID shown in these messages is Aysha Renna N, when NewsMeter tried to find out more details about the account, the page was found to be deactivated. When searched for details in her Twitter account, her official account seems to have started only in December 2019.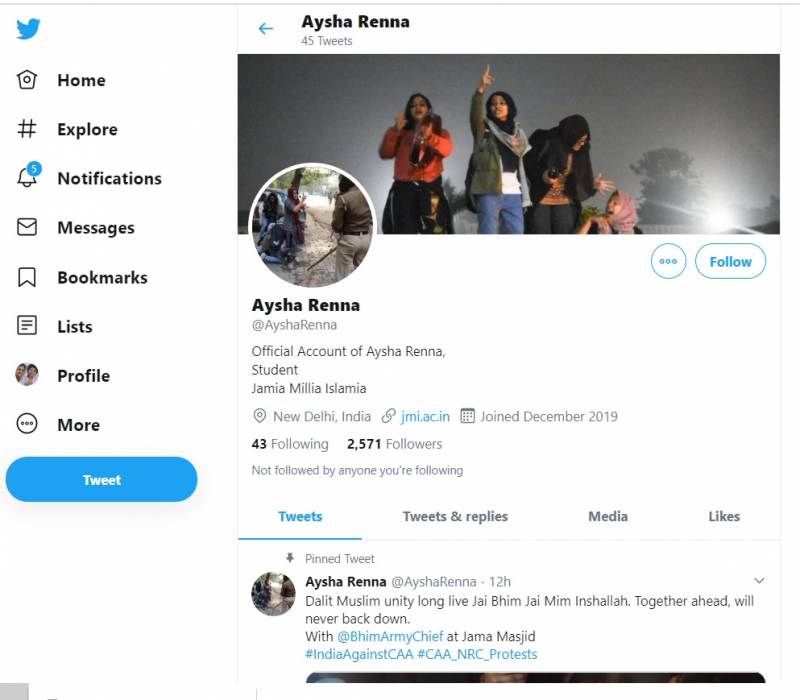 On December 17, she tweeted that "Following hate campaigns and organised efforts by sangh parivar IT cells, my fb account has been reported many times, which makes me unable to post there. You can get in touch with me here. #JamiaProtest"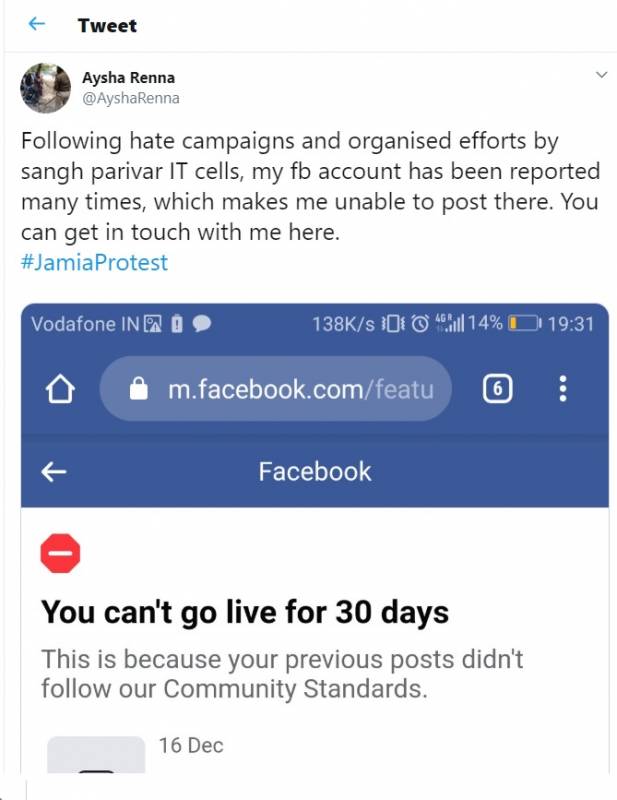 In a media interview, Aysha says, "A lot of activists had different perspectives about Yakub Memon. So many of them were against his hanging. I'm a History student and have my own perspective. Indian Constitution allows me the right to speech and expression."
She also says that her old posts are being used to propagate hatred and divert people's attention from the right issues. She also added that she wouldn't comment on her stand on the Yakub Memon issue right now and would want to concentrate on issues that are relevant right now.
Her husband Afzal Rehman blamed the media and the authorities of running a hate campaign against his family. Asked specifically about the veracity of Aysha's purported post on Yakub Memon, he declined to comment.
Therefore, we conclude that BJP MLA Raja Singh's allegation that Aysha Renna and Ladeeda Farzana are terrorist sympathisers may have some substance, but we do not have any concrete evidence on this as her Facebook page has been suspended and the post is not found.
The claim is PARTLY TRUE.
Claim Review :
BJP legislators allegations against Jamia girls
Claimed By :
Social Media Users