Hyderabad: Excise sleuths foiled a major drug smuggling bid when they recovered 55 kilograms of Ganja concealed under banana clusters at Hyderabad. Three peddlers were taken into custody.
N. Anji Reddy, Assistant Superintendent, Excise Enforcement wing said the drug consignment was smuggled from Andhra Pradesh.
Based on reliable information, teams intercepted TATA ACE vehicle loaded with Banana Clusters (Arati gelalu). After thorough checking, they recovered 55 Kgs of Ganja which was concealed underneath the Banana clusters.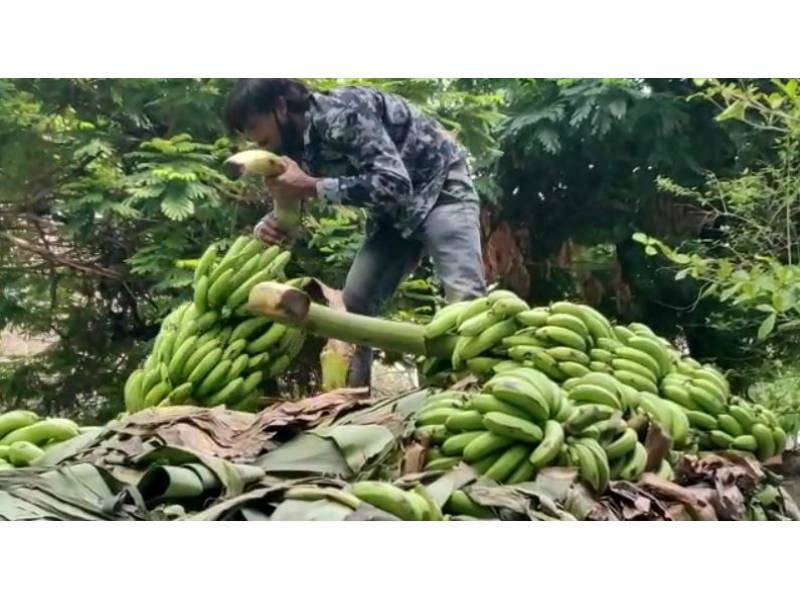 The sleuths later arrested Deepak alias Deepu of Jumerat Bazar, a notorious Ganja peddler, and his associates Santosh Singh and Ganesh.
During the inquiry, it was found that Deepu has contacts with a notorious Ganja smuggler Irfan Shaik of Tadepalligudem in West Godavari district of Andhra Pradesh.
He procured Ganja from him and sold it to local dealers at Dhoolpet in the city. The investigation has revealed that a week ago, Deepu brought another consignment of 50 kgs of Ganja by concealing it under a load of ladyfingers.
Deepu has been regularly supplying Ganja to Mukhesh Singh of Lower Dhoolpet, Addi Raju of Yateemkhana, Raja Singh of Dathatreya Nagar and Bheem of Jumeratbazar.