Kolkata: Former Indian captain Sourav Ganguly has been officially appointed as the president of the Board of Control for Cricket in India (BCCI) in Mumbai on Wednesday.
The 47-year-old was unanimously elected as the 39th BCCI president during a General Body Meeting which is underway at the Mumbai Headquarters. Meanwhile, Union home minister Amit Shah's son, Jay Shah takes charge as the BCCI secretary.
Mr Ganguly's appointment brings an end to the tenure of the Supreme Court-appointed Committee of Administrators (CoA) whose members will now have to demerit office.
Among the other appointees is Mahim Verma of Uttarakhand vice-president, former BCCI president and current MoS finance Anurag Thakur's younger brother Arun Dhumal is treasurer, while Kerala's Jayesh George is the joint secretary.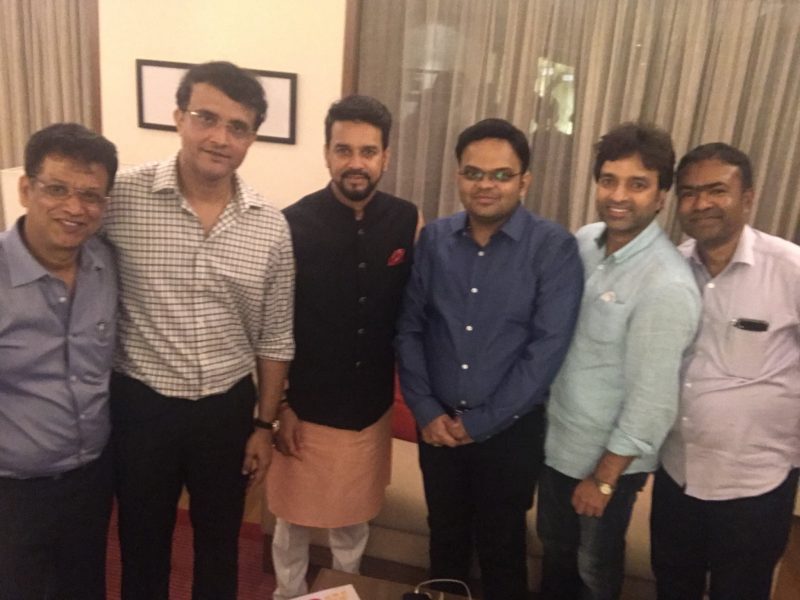 Mr Ganguly's tenure will last for a maximum of nine months, as he will have to undergo a mandatory cooling-off period. This is per the new provisions in the BCCI's constitution. The new rules state that the 'Cooling-off' period is mandatory after remaining in office for six years.
Before being appointed as the BCCI's president, Mr Ganguly served as secretary for the Cricket Association of Bengal and later as the president.
During his short stint, Mr Ganguly had made his stance clear that his primary focus will be to 'improve first-class cricket and the financial health of domestic cricketers.'
Mr Ganguly has also expressed his disappointment with BCCI's current position at the global level and will look to strengthen the position of India's apex cricket body in the ICC arena.