Hyderabad: A fine of Rs 4000 has been slapped against a 'Land Cruiser Prado' vehicle bearing no. TS 09 K 6666. The vehicle is reportedly part of the Telangana Chief Minister K Chandrashekar Rao's Convoy.
According to the official website of Hyderabad Traffic police, the vehicle on four different occasions violated traffic norms. Beginning on October 16th 2019, the CM convoy vehicle was fined Rs 1,000 for over speeding at Suryapet's Srirangapuram road.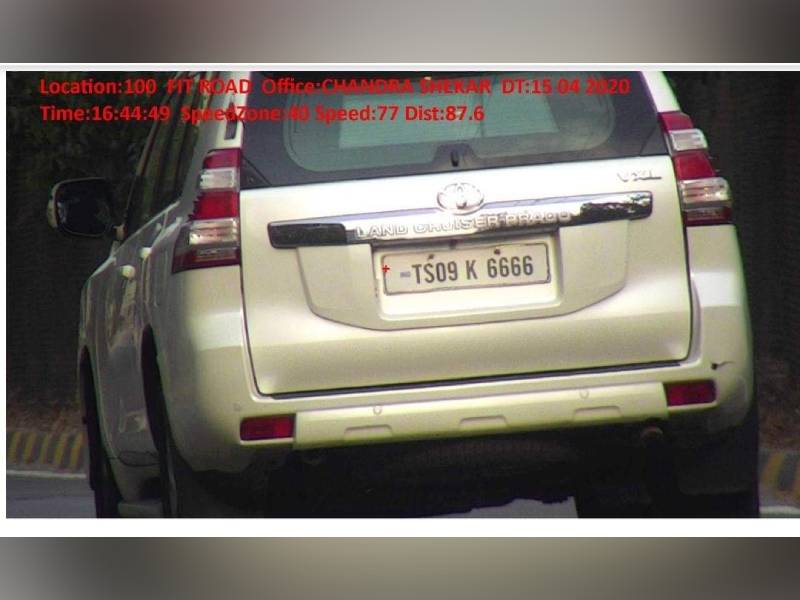 Notably, the same vehicle was snapped over speeding/dangerously driving at Madhapur falling under Cyberabad commissionerate on 15th April 2020. Later at Tippukhan bridge and Children park at Tank bund, both falling under Hyderabad traffic jurisdiction.
A sum of Rs 4000 fine was pending against the vehicle as on June 3rd, 2020. However, the fine amount was paid the following day.