Tirupati: Following a sudden rise in the number of COVID-19 cases, Srikalahasti town has been put under complete quarantine. There will be no relaxation even for essential services between 6 a.m and 9 a.m from Friday, the district administration announced, adding people will have to stay within the confines of their home. Thirty-five wards in the town have reported 47 cases.
The spike in number of COVID cases in Chittoor district has prompted the district administration to declare three more mandals red zones. And now the entire town has been quarantine.
Collector Narayana Bharat Gupta clarified that of the new positive cases here, eight of them were government employees and workers engaged in or monitoring COVID-19 relief operations in the town. They were most likely to have had contact with the primary sources connected to Tabhligi Jamaat, he said.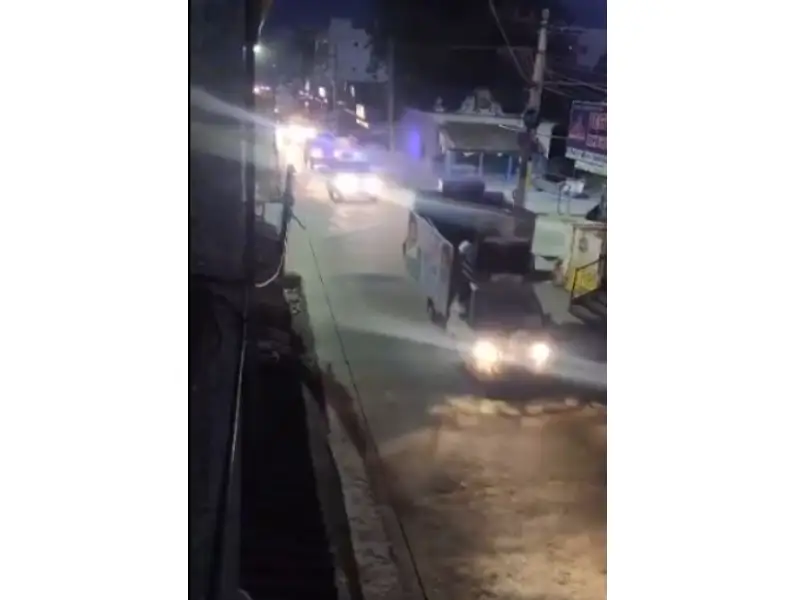 The district collector, B. Narayan Gupta, said people will not be allowed to come out of their homes and people from other parts of the district will not be allowed to enter the town as the virus has been spreading to other parts of the constituency. Further, call centres have been set up for medical emergencies. They are 9849907502, 9849907505, 9100929873, and 8008553660.
Seven mandals in the constituency and areas in Tirupati Urban have been affected due to the rising number of COVID-19 cases in Srikalahasti town as residents have been travelling to Tirupati during the break in lockdown hours.
Meanwhile, Chittoor registered 14 new positive cases on Thursday, bringing the total number of COVID-19 cases in the district to 73. Five of the new cases were from the Srikalahasti area. One case each was reported in Tirupati urban, BN Kandriga, Yerpedu, Vardaiahpalem, Puttur, and Chinnagottigallu, while three were reported in Erravaripalem.
DIG Kanti Rana Tata said essential commodities will be delivered to the doorsteps after people place their orders. Volunteers will help deliver the items, he said. Tirupati Urban superintendent of police A. Ramesh Reddy said the relaxation timings between 6 and 9 a.m had been cancelled in the town from Friday. Petrol bunks will also remain closed till 3 May in the town, he said. He warned that they will book cases against violators under the Disaster Management Act.