State directs wholesale, retail medicine stores to ensure supply of essential drugs to COVID patients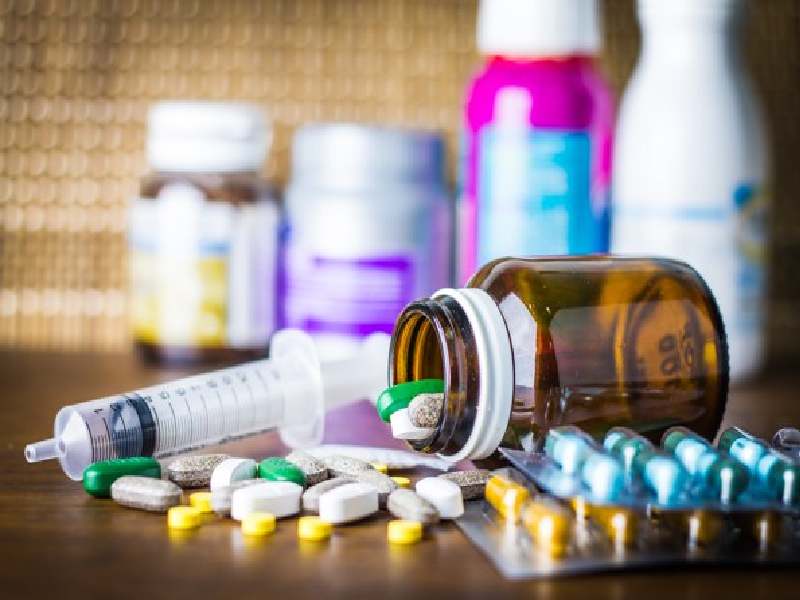 Hyderabad: To ensure that patients on home quarantine and those undergoing treatment at home, who cannot visit the hospitals, do not suffer due to unavailability of medicines, the drug control administration of Telangana has directed all retailers and wholesalers to ensure availability of essential drugs in their stores.
The circular is issued in accordance with the provisions of the drugs and cosmetic rules. It was sent to all chemists and druggists, wholesale distributors, and pharmaceutical manufacturers in the state.
The director of the state drug control administration, Dr. Preeti Meena, said patients with mild symptoms are on home quarantine and don't visit the hospital unless they show major symptoms. "We issued the circular to make sure that these patients do not suffer due to the non-availability of medicine," Dr. Meena said.
For patients with mild symptoms, doctors prescribe antibiotics that are commonly used to treat flu and that are available in almost all medical stores. In Telangana, most patients avail of telemedicine facilities and buy medicine from retailers. "We want to ensure that the medicine which the doctors prescribe for COVID-19 is made available to them," Dr. Meena said.
The listed drugs include azithromycin or doxycycline or amoxicillin with clavulanic acid or cefixime or cefotaxime, cetirizine, or fexofenadine, paracetamol, dexamethasone or methylprednisolone, multivitamins-zinc, vitamin C, vitamin D, cough syrups (Benadryl, ambroxol), hydroxychloroquine, oseltamivir. Further, the manufacturers of these drugs have been directed to produce the essential drugs to maintain an adequate supply.
Speaking to NewsMeter, the general secretary of the Greater Hyderabad Retail Medical Shops Association, Kishan Murari Shetty, said "All medicines required for COVID-19 treatment are available at all chemist shops. We have informed the wholesalers, too, and asked them to supply the medicines on time."