Guntur: The suspicious suicide of a 29-year-old software engineer N. Manogna and her 9-month-old daughter N. Tulasi in Guntur, Andhra Pradesh, may take a new twist as the post-mortem report says that she died of head injuries 36-48 hours before the commencement of post-mortem.
The post-mortem report strengthened the allegations of Manogna's parents that Manogna and Tulasi were murdered by Manogna's husband, Kalyanachandra and her in-laws.
On August 29, Manogna and her baby died by suicide falling off a five-storied building in Guntur. Manogna used to work in Hyderabad. Following her death, she tested positive for Covid-19.
Manogna was married to Kalyanachandra three years ago. Her husband works with the navy on a contractual basis.
The Pattabhipuram police said that Manogna was living with her in-laws in an apartment at Lakshmipuram in Guntur for the last three months. Manogna allegedly fell off the building along with her daughter Tulasi. While Tulasi died on the spot, Manogna passed away while undergoing treatment at a private hospital.
Manogna's in-laws claimed that she ended her life along with her daughter.
However, Manogna's parents, B. Ramesh Babu and B. Vijayalakshmi, expressed doubts over the claim and alleged that their daughter was murdered and then thrown off the building.
Manogna's mother said that there were no signs of blood injuries on the bodies even though they fell off the building. Vijayalakshmi also added that Manogna had been harassed by her in-laws for additional dowry. She also said that Manogna had told her that she can't stay with her in-laws in Guntur due to the harassment.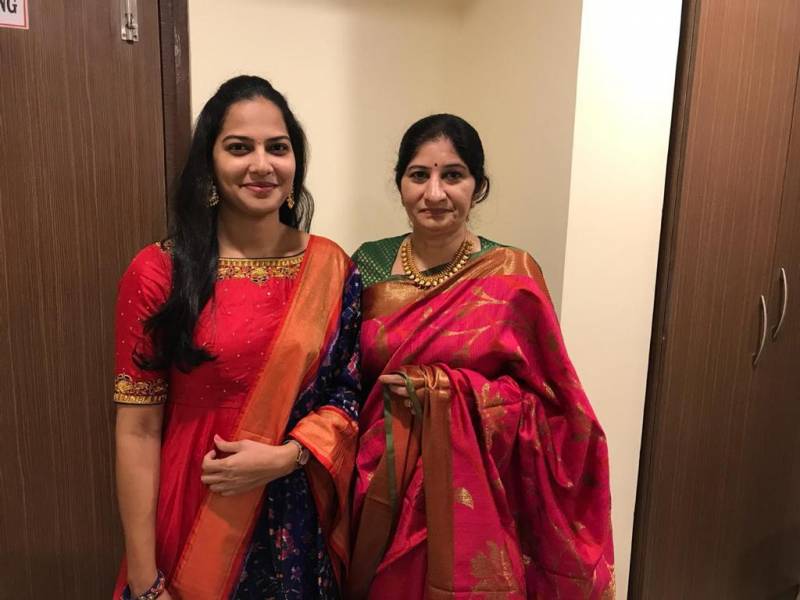 Though Manogna's in-laws claimed that she along with baby died by suicide on August 29 afternoon, the post-mortem report revealed that Manogna died even before that.
Now, the police are examining the call data of Manogna's husband to ascertain the exact reason behind the suspicious deaths.
The police said that if they find any evidence suggesting other causes during the course of investigation, the case will be altered according to applicable sections and will nab those responsible for the death of the woman and her daughter.