Hyderabad: After announcing on August 24th that online classes for Telangana's school students will commence from September 1st, the state government, today, released a detailed timetable for the duration of said classes.
All government, aided, and un-aided schools weredirected to follow PRAGYATA guidelines for digital education, formulated by the National Council for Education Research and Training (NCERT).
The timetable for students in kindergarten, nursery, playschool and pre-school, restricts their screen time to 45 minutes per day. The students will only have classes three days a week.
As for students in classes 1st to 5th, the per day duration of online classes will be restricted to 1.5 hours, for classes 6th to 8th it will be limited to 2 hours, and students in classes 9th to 12th will have classes for 3 hours every day.
Classes for students from class 1st to 12th will be conducted for five days every week.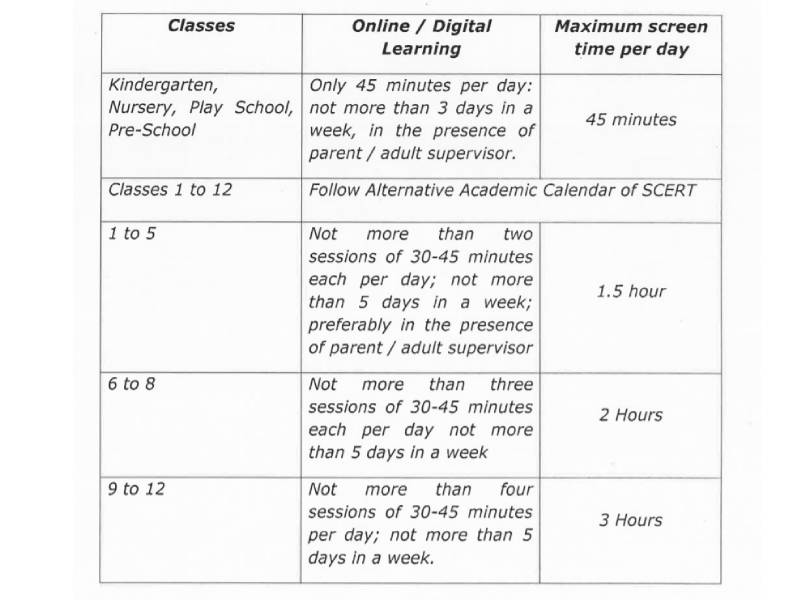 As for classes being conducted through T-SAT/ Doordarshan, the screentime will be 1.5 hours per day for students in classes 3rd to 5th, 2 hours a day for students in classes 6th to 8th, and 3 hours a day for students in classes 9th and 10th.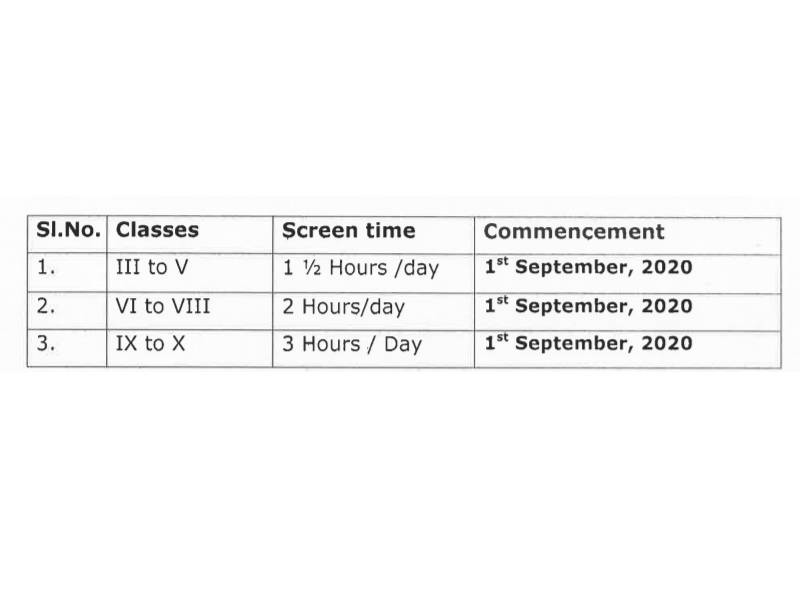 The Telangana government, on Monday, August 24th, announced that online classes for school students in the state would commence from September 1st.
A circular released by the School Education Department read that digital classes for school students will begin from September 1st and will be conducted through digital/ TV/ T-SAT platforms.
While schools will be physically shut for students until guidelines from the central government are released, teachers will have to join schools from August 27th onwards. They will be assigned the task of preparing e-content and syllabus for digital classes.
As per the central government's Unlock 3.0 guidelines, schools, colleges, and other academic institutions will remain shut until August 31st.
In a meeting on August 5th, the TS cabinet had approved of starting admissions and distance education and e-learning for school students.