Table tennis star Naina Jaiswal appointed brand ambassador for anti-drugs campaign in AP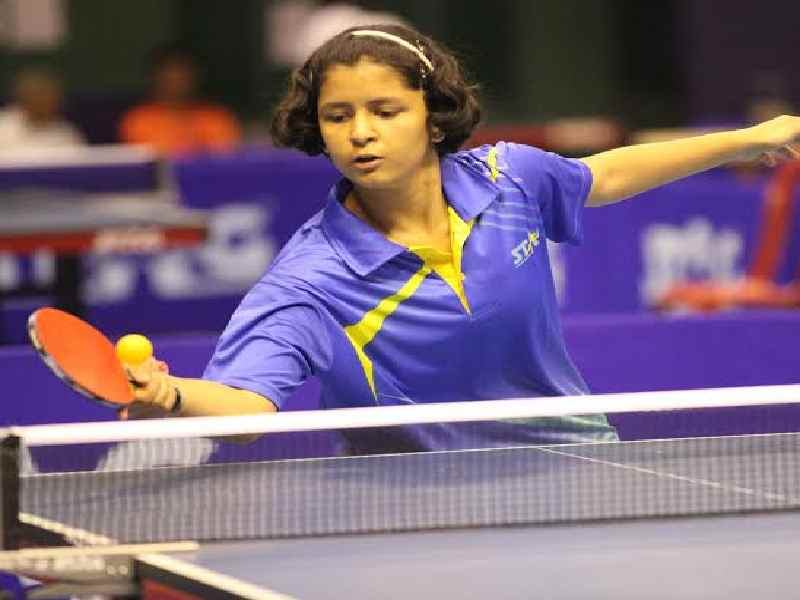 Vijayawada: Table tennis star Naina Jaiswal has been appointed as a brand ambassador for the anti-drugs campaign in Andhra Pradesh.
"Thanks to Andhra Pradesh Police for making me as the Brand Ambassador of Andhra Pradesh Police. I pay my gratitude to YS Jagan Mohan Reddy Garu, Chief Minister of Andhra Pradesh and Director General of Police Gautam Sawang Garu", the 20-year-old table tennis star tweeted.
[amp-tweet tweetid="https://twitter.com/iamnainajaiswal/status/1300784211687735296"]
Thank you so much 🙏🏻 https://t.co/Ec8oQFV7Ya

— Naina Jaiswal (@iamnainajaiswal) September 1, 2020
The AP police chief Gautam Sawang said that the campaign theme for the year-2020 is 'Better Knowledge for Better Care'. He said the police department will foster international cooperation for countering the impact of drug addiction on health, governance, and security.
In Andhra Pradesh, drug abuse and alcohol addiction are driving at least 200 persons to suicide every year. Experts say the number is much higher as every year new drug addicts are popping up in different cities and towns of the state.
National Crime Records Bureau (NCRB) data reveals that 248 people, including nine women and one transgender, ended their lives in Andhra Pradesh in 2017 because of drugs and alcohol. In 2018, a total of 196 persons including seven women ended their lives in the state.
As per the Ministry of Social Justice and Empowerment's survey on Magnitude of Substance Use in India- 2019, over 10 percent of people need help for alcohol problems in the state.