Dark theme map to password alert: Check out Google's new features for your Android phone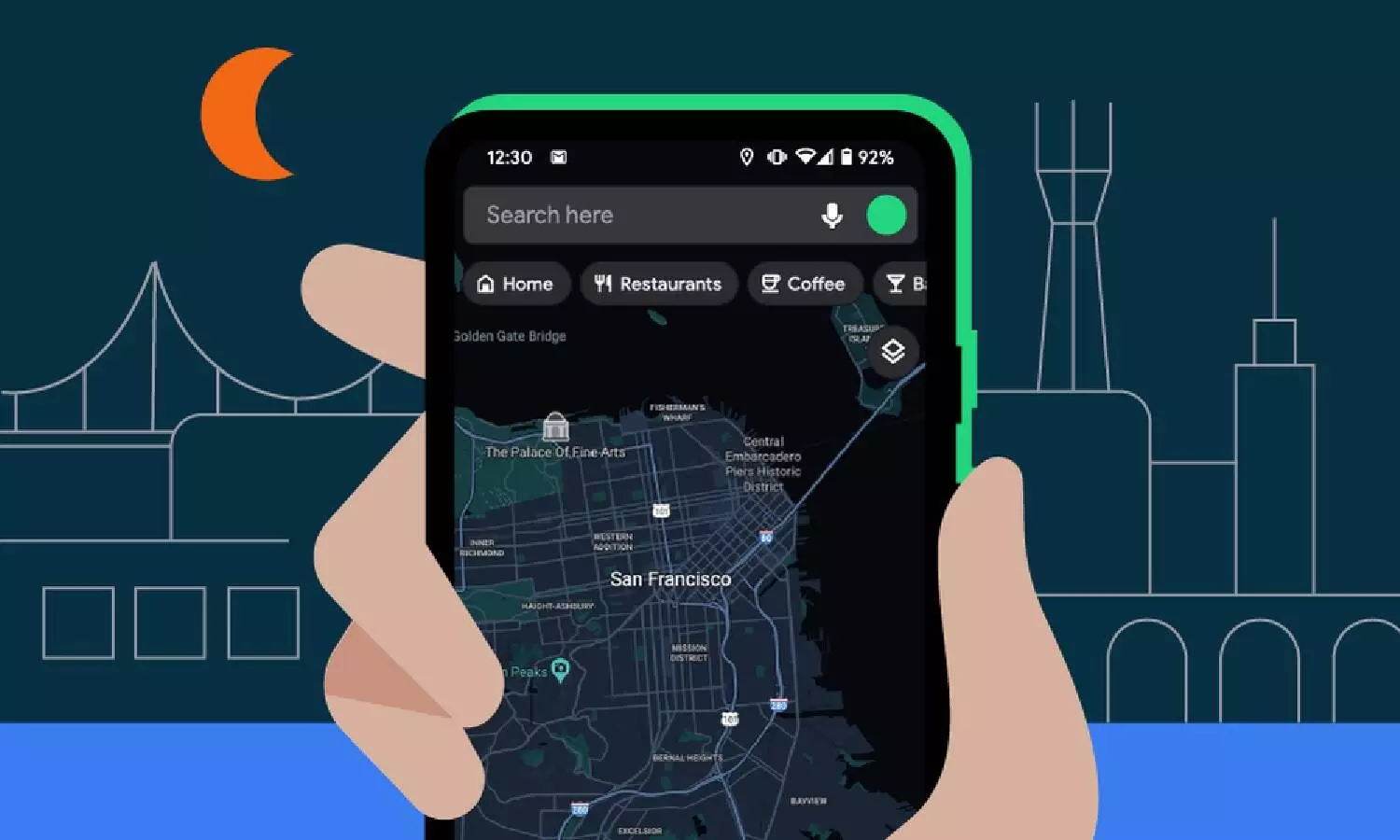 Google has launched new safety features and updates for android phones across the globe.

Users will be alerted if a password they entered into an app has been compromised.
Let's look at some of the updates from Google for Android phones:

Keep your accounts safe with Password Checkup on Android
Android users can save passwords to their Google account making it quicker and easier to sign in to their apps and services using Autofill. User's login credentials are one of their first lines of defence against intruders. So now Google has integrated Password Checkup into devices running Android 9 and above. This feature lets the user know if the password they have used has been previously exposed and what to do about it.

Now when users enter a password into an app on a phone using Autofill with Google, it will check those credentials against a list of known compromised passwords. That includes passwords that have potentially already been stolen and posted on the web. If credentials show up on one of these lists, Google will alert users and guide them to check their password and change it.

Use schedule send in Messages to write a text now and send it later
Over half a billion people across the world use Messages on Android devices powered by Google seamlessly and safely connect with family, friends, and others every month. Google has started to roll out schedule send-in messages for phones running Android 7 and newer.

Having loved ones in another time zone or on a different schedule can sometimes make it difficult to send a text at an appropriate time. With schedule send, users can compose a message ahead of time when it's convenient for them, and schedule it to send at the right moment. Just write a message as you normally would, then hold and press the send button to select a date and time to deliver your message.

No need to look at your screen with TalkBack
For those who are blind or have trouble seeing the display, the new version of TalkBack, Android's screen reader, is now available. Using spoken feedback and gestures, TalkBack makes Android even more accessible and opens up a full phone experience without needing to look at your screen.

Google closely with the blind and low vision communities on this revamp of TalkBack to incorporate the most popularly requested features including more intuitive gestures, a unified menu, a new reading control menu and more.

Come to the dark side with a dark theme in Google Maps
These days, users are experiencing a bit of screen fatigue. With the dark theme in Google Maps soon expanding to all Android users globally, users can give their eyes a much-needed break and save on battery life. Simply head to Settings, tap on Theme, and then on "Always in Dark Theme" to lower the lights when you're navigating, exploring, or getting things done with Maps.

A better drive with Android Auto
Android Auto's new features help users enjoy the drive more. With custom wallpapers, users can now select from a variety of car-inspired backgrounds to personalize their car display. For longer drives, passengers can stay entertained with voice-activated games like trivia and "Jeopardy!" Just say, "Hey Google, play a game" to get started.

Google has also launched shortcuts on the launch screen. These provide convenient access to user contacts and even allow them to use Assistant to complete tasks like checking the weather or remotely adjusting the thermostat by simply tapping on the icon on your car display, just as you would on your phone.