Hyderabad has climbed to the second spot in the cities having the highest active COVID cases, according to a crowd-funded website COVID19india.org as on 9th July. However officials in Telangana government have refuted the claim, citing wrong figures quoted by the website.
According to the private website data, as on 9 July, Hyderabad with 23,948 cases has even surpassed Mumbai and Delhi. Among the worst-hit cities, Thane has 30,506 cases, Mumbai 23,786, Delhi 21,567, Chennai 20,275 and Pune 17,226 cases.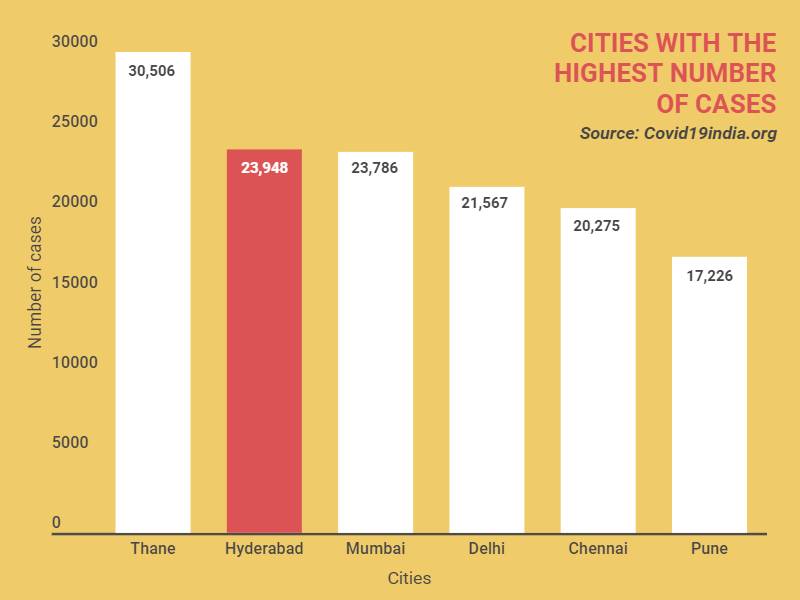 The data mentioned above has been taken from www.covid19india.org, a crowd-funded website that garners its data on COVID from the official state bulletins on a daily basis, it claims . The data on the website is updated on a daily basis, and gives a detailed account of district wise divisions of active, recovered, and total cases.
In this link, readers can choose Hyderabad out of the list of TS districts that are provided, and can see the active, recovered, and total cases.
Here are the screenshots of the data updated on the website on 9th July, the day of publication of this story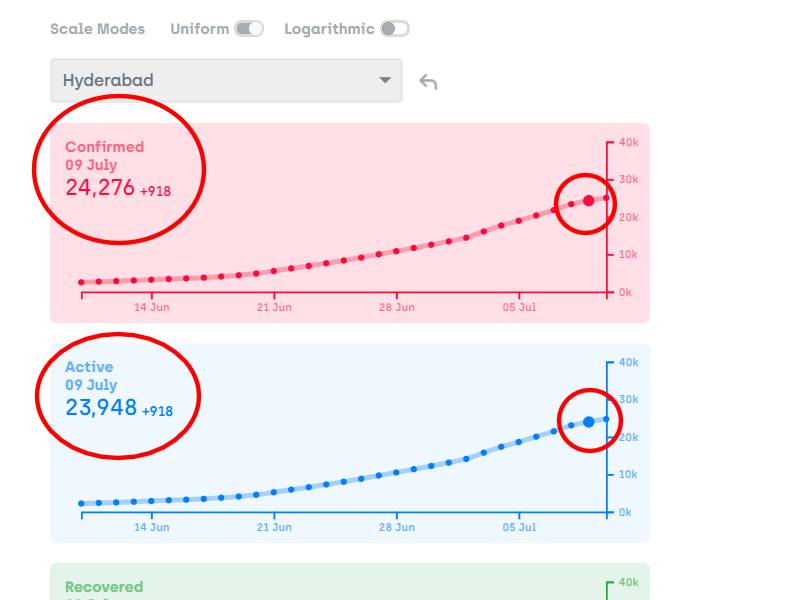 NewsMeter spoke to the team at COVID19India.org, who responded that since the state does not provide a district-wise breakdown of recoveries, the put the recoveries to a district tagged as 'unknown'.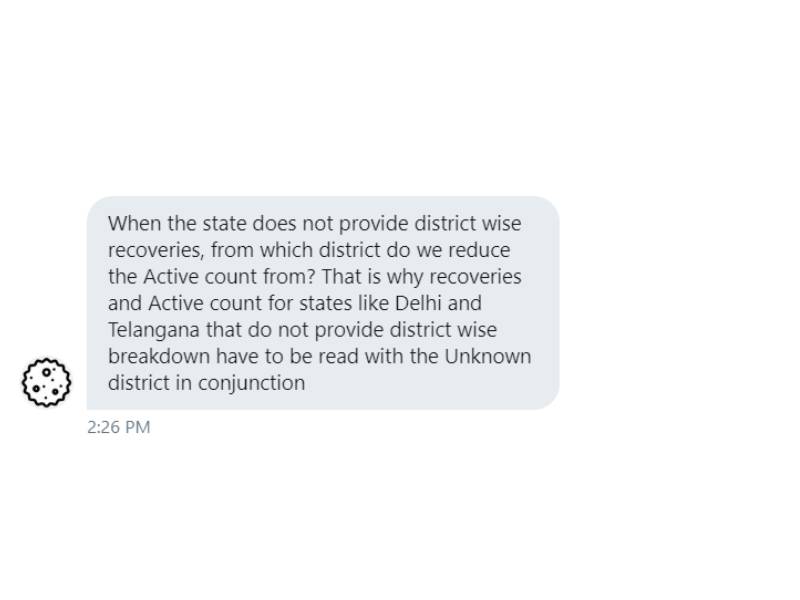 In sharp contrary to date on Active cases in Hyderabad mentioned by the website, The bulletin released by Health Minister Eatala Rajender's account on 9th July, however, showed that the active cases state-wide are 12,423.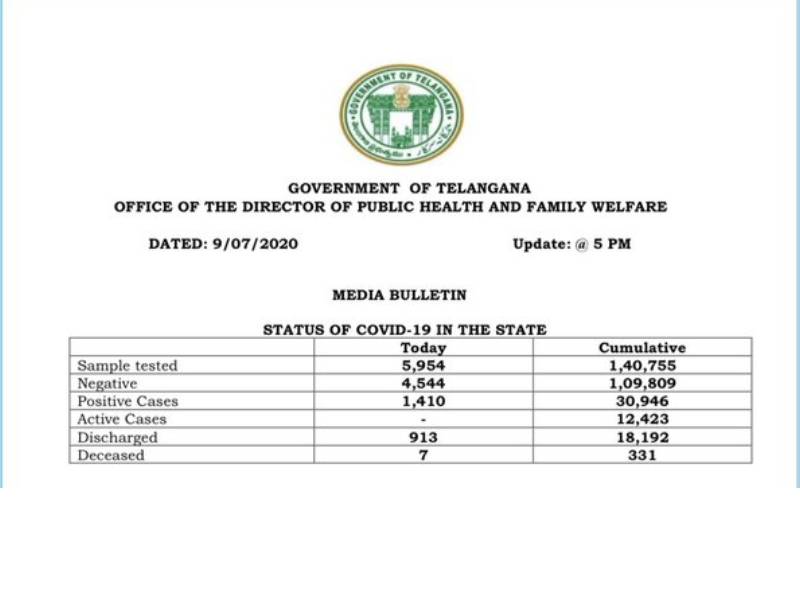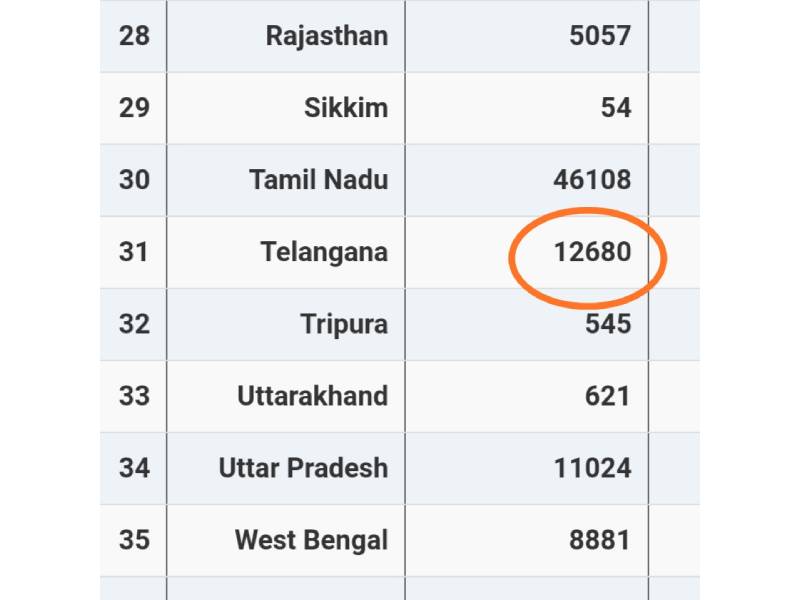 The Ministry of Health and Family Welfare, however, says that the number of cases active in the state currently are 12.680, which is also reflected in the bulletin released by Health Minister Eatala Rajender.