Hyderabad: An employee of the Telangana Women and Child Welfare Department has accused Alair MLA and government whip Gongidi Sunitha Reddy's husband Mahender Reddy of threatening her when she had gone to stop a child marriage.
Suryakala, who works as a supervisor, said she had been to a village near Alair in Bhongir district to stop a child marriage, which is banned in India, and went to the Alair police station to report the crime.
A person named Mustafa threatened her at the police station, said Suryakala. When she objected to his behaviour, he called up the MLA's husband who too issued threats to the government employee.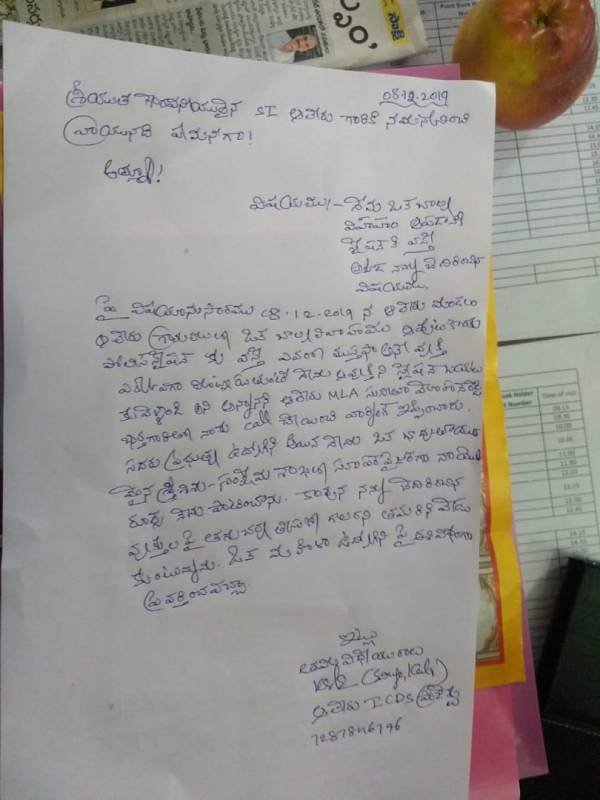 Worried, Suryakala lodged a complaint at the police station. "The cops didn't take any action even after waiting for more than six hours, presumably due to the influence of the MLA and her husband," Suryakala said. Later, she approached the media and shared her experience.
Alair police said they are looking into Suryakala's allegations.