Hyderabad: Students of the Zilla Parishad High School (ZPHS) in Chintalakunta in Telangana's Jogulamba district won third prize at the CSIR Innovation Award for School Children, 2020.
A. Srija of Class IX and K. Hari Krishna of Class VIII won the prestigious award for making biodegradable pots with groundnut shells to plant saplings in nurseries. "I feel happy about winning a national award. This will help me in providing awareness to the people about reducing the use of plastic which is proving a threat to the environment. These pots will help in reducing pollution," said Srija.
The idea to make the bio-degradable pot started on March 19, 2020 when Srija was digging a pit on her school premises to plant a sapling. She found a polythene bag from a sapling that was planted a few years ago. She observed that the sapling had been planted along with the polythene bag.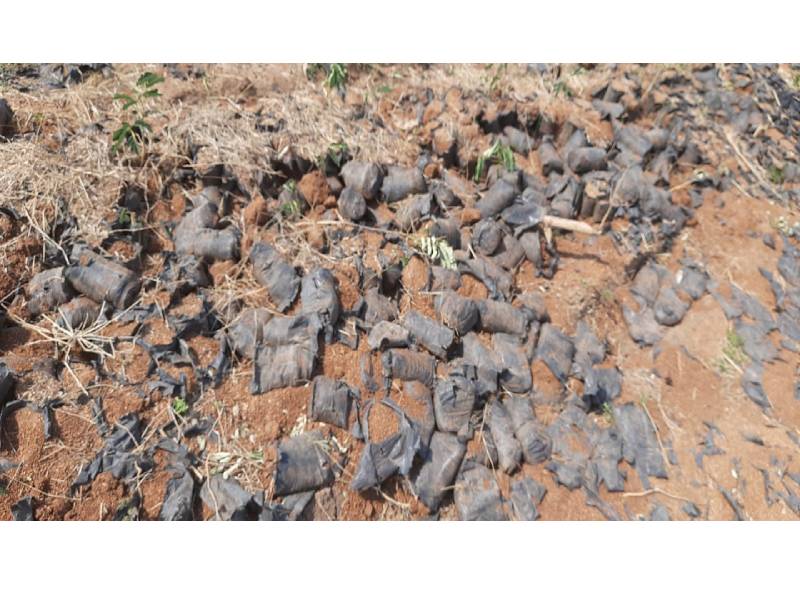 "Polythene bags are used in nurseries to propagate saplings. These are single-use plastic which is harmful to the environment as it is non-degradable and takes years to disintegrate. These polythene bags gradually break down into smaller microplastics which contaminate our soil and water and these are transmitted to animal tissue and finally, enter the human food chain," Srija explained.
"It was then that I thought there should be an alternative to the plastic bags and thought of the bio-degradable pot," she added.
Knowing about her innovation, T-works, India's largest prototyping centre in Hyderabad, Telangana, invited her to bring her creation to them so that a large number of people could know about it.
"T-works took our idea. Though we are from a small school in Telangana, they had belief in us. I shared my idea with them and now, they are trying to develop a machine through which production could be taken up on a large-scale," said Srija gleefully.
P. Augustine, the school assistant from ZPHS, told Newsmeter, "It is a national award which the kids from our school have won. Chintalakunta is a small place in the country which has a very low literacy rate but the students from our school are trying to make it big in the society. These kids are helping the nation reduce pollution to some extent. Their association with T-Works can take the children to next-level of their innovative ideas and work towards something better."
On every third Saturday of a month, the Chintalakunta ZPHS observes 'No Bag' day when the students need not carry their books to the school. The entire day is dedicated for arts when students are asked to do paintings, crafts or get involved in some other activities.
"Apart from regular academics, we want our students to hone their skills in thinking innovatively and creatively. This will help them in their future," said Mr P. Augustine.