Covid vaccination rollout: Over 37 % frontline workers inoculated in Telangana in three days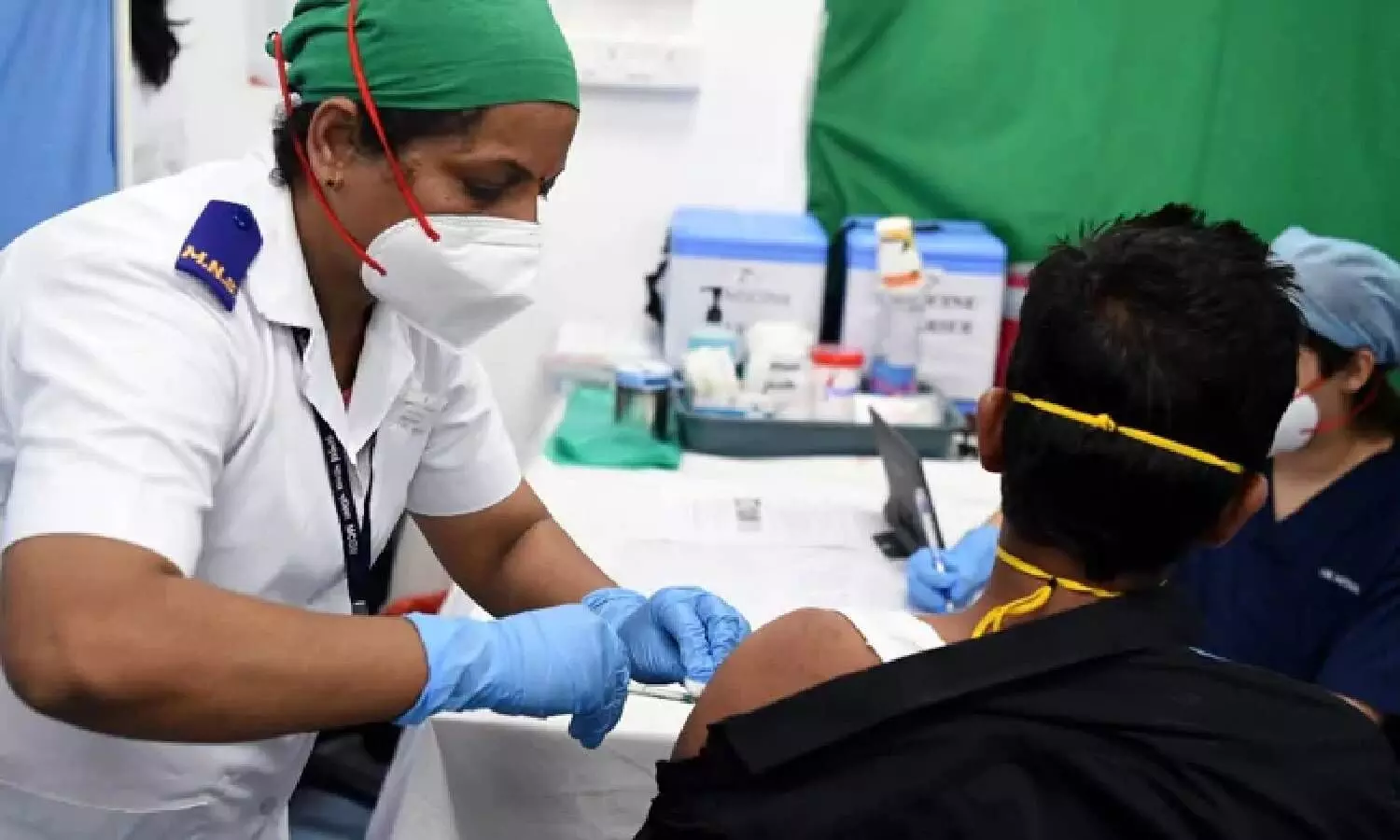 Hyderabad: Only 37.52 percent of frontline workers have been inoculated in Telangana.

Official figures reveal that only 49,998 out of registered 1,33,245 frontline workers have taken jab in the state so far.
The vaccination of frontline workers started in Telangana on February 6. On the first day, Rachakonda police commissioners took the jabs.
On February 9, out of 39,756 registered frontline workers, only 14,638 turned up at the centers to take the jab. Similarly, on February 8, only 19,923 out of 51,500 registered beneficiaries turned up to take the vaccine shot.
To boost the morale of the police force, Additional Director General of Police, Telangana, Swati Lakra, and Additional Commissioner of Police, Hyderabad volunteered to take the jab.
Centre on Tuesday said frontline workers who do not get inoculated against COVID-19 in the scheduled or mop-up rounds of the vaccination drive will have to be relegated to the age-specific batches. Centre has advised the states and Union territories to conclude the first-dose administration of all frontline workers by March 6.

It has asked all states and Union territories to schedule vaccination for all the healthcare workers listed on the CoWIN mobile application by March 1.
The COVID-19 inoculation process for people aged above 50 is scheduled to start in March.
Till now, 2,43,483 people including health workers have been vaccinated in Telangana.
According to the Union Health Ministry, the number of healthcare and frontline workers vaccinated against COVID19 has reached 65.28 lakh on the twenty-fifth day of the countrywide COVID-19 vaccination program.
Of the cumulative coverage, 55,85,043 are healthcare workers and 9,43,167 are frontline workers. In Uttar Pradesh, around 6,73,542 persons including health care workers and frontline workers have been vaccinated.