Deploy NDRF teams, form flood management panel to monitor situation: KCR issues instructions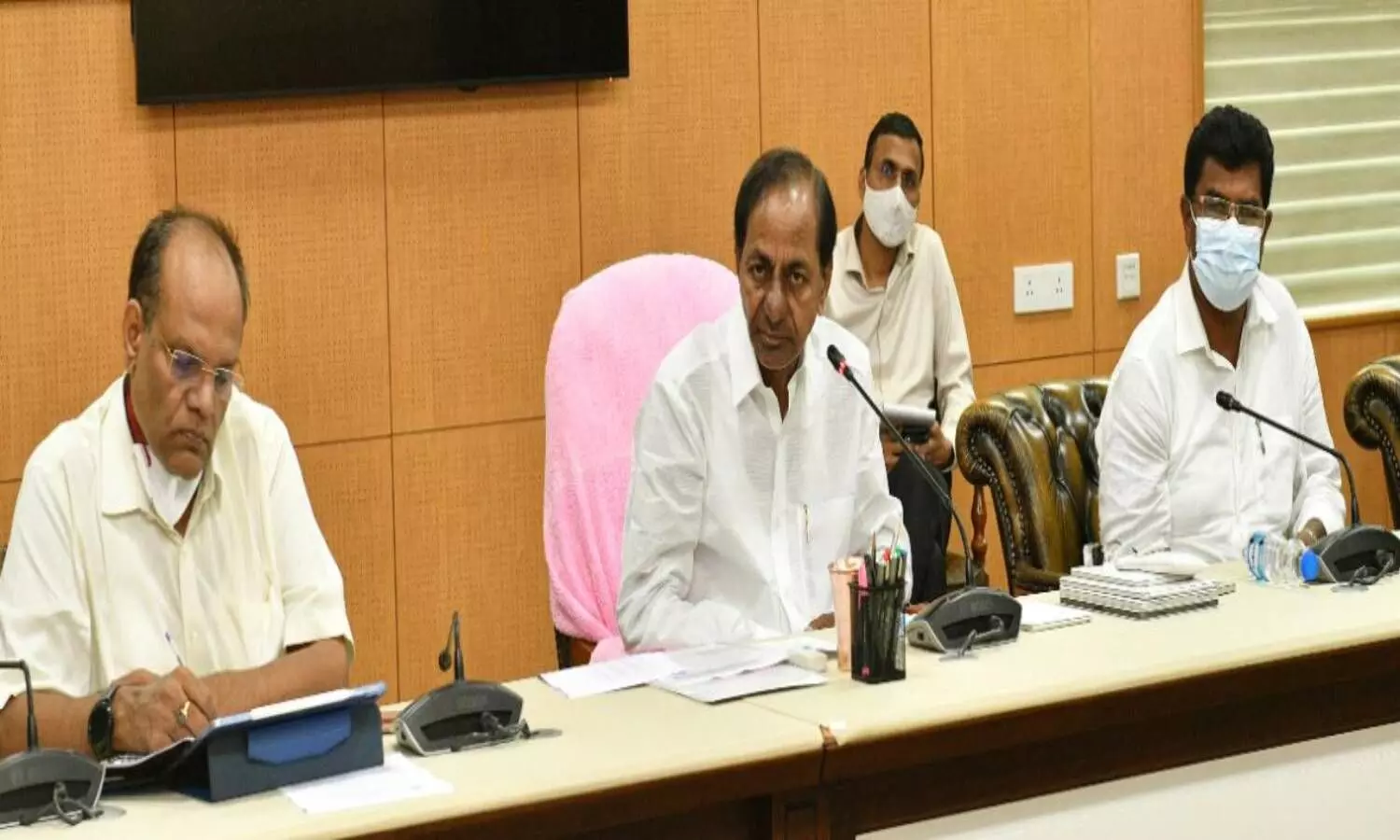 Hyderabad: After incessant rains lashed Telangana districts, Chief Minister K. Chandrashekhar Rao directed officials to deploy NDRF teams to Armoor, Nirmal, and Bhainsa areas that are experiencing flood-like situations. He has also sent senior officers to monitor Kottagudem, Atur Nagaram, and Mangapet areas.

"Protection measures should be taken for people trapped in the inland areas. Shelter, clothes, and dining facilities should be provided for the homeless. More NDRF teams and helicopters should be deployed," the officials said during an emergency meeting.
The officials informed KCR of the rainfall recorded in the Godavari river basin, the flood situation in the Kadem Project, Ellampalli, Swarna and Kaleswaram barrages. The CM told them a senior officer should be sent to Nagarjuna Sagar as the flow of the Krishna river is on the rise.
He also asked the chief secretary to take help of officials who have faced flood situations in the past. "Tomorrow, more steps need to be taken to deal with the situation. Departments like irrigation, electricity, and police should be prepared. People in the hinterland need to be shifted and protective measures taken. Water should slowly be released from reservoirs and projects," said KCR.

He said a permanent flood management team comprising seven to eight members should be formed. A flood record must be maintained each year and precautions be taken during the respective flood times as per the old record, he added.
"A flood management team should be set up immediately. It should appoint officers who are aware of the action to be taken on a war footing in case of floods. One of the members should be knowledgeable in conducting rehabilitation camps. An officer with experience in coordinating with the Army, police, Air Force, NDRF systems, the medical department, the R&B department, and the panchayati raj department should be appointed," ordered KCR.
He also inquired about the Musi river flood and asked officials to take precautionary measures to protect the people living on the riverbed. He directed HMDA and GHMC officials to take strict action against the construction of houses in the riverbed and advised the higher authorities to set up a robust mechanism to deal with the flood situation.
Meanwhile, the officials told him Mahabaleshwar had received the heaviest rainfall, 70 cm, in the Western Ghats of Maharashtra. In this context, the Krishna catchment area should be prepared to take immediate protective measures in case of floods, they said.