From health plans to free breakfast, Gland-Fosun Foundation helping students, NGOs during pandemic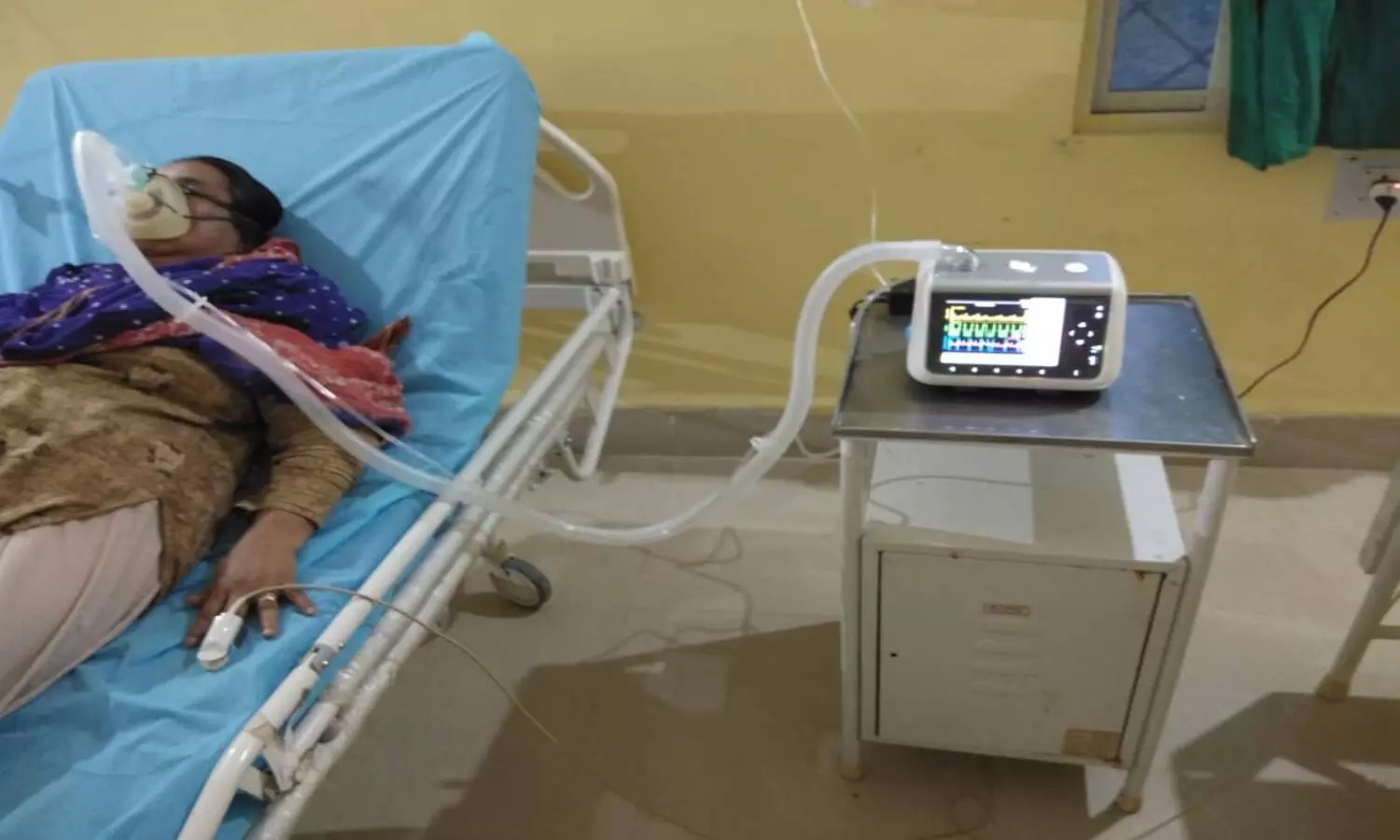 Hyderabad: The COVID-19 pandemic has hit the country hard. The public charitable trust of Gland Pharma Limited, Gland-Fosun Foundation, took up several initiatives, including a health plan for poor children, to help people during the pandemic.

In association with a healthcare provider, Gland-Fosun Foundation provided a 'Comprehensive Health Plan' for about 2,000 socio-economically children from 26 government schools and orphanages in Hyderabad.
After the COVID-induced lockdown is fully lifted and government welfare hostels for economically backward children in Telangana are re-opened, the Foundation intends to provide a similar health plan for another 3,500 children in the Nalgonda and Miryalaguda districts of Telangana.
Funds for LV Prasad Eye Institute
In June 2020, the Foundation helped LV Prasad Eye Institute procure PPE kits, gloves, masks, face-shields, and sanitation material for frontline health workers in their nearly 180 centres in Telangana, AP, Odisha, and Karnataka.
Free breakfast for government school children
In November 2019, the Gland-Fosun Foundation launched a first-of-its-kind 'Free Breakfast Scheme' for nearly 9,100 children in 66 government-run schools in Hyderabad and Visakhapatnam. Most of these children are from impoverished backgrounds. The Foundation had served nearly 5,57,000 breakfast meals up to March 2020 when the scheme was suspended on account of the COVID lockdown.
"We expect the schools to re-open soon so that we can resume the breakfast scheme. This time we plan to cater to at least 12,000 school-going children as well as another 500 beneficiaries (pregnant women, lactating mothers, and 3-6-year-old pre-school children) at nearby Anganwadi centres," said the Foundation.
Infrastructure development in government schools
Gland-Fosun Foundation has renovated a government school building in Narsapur municipality, Telangana, including construction of additional classrooms, a dining hall and kitchen-cum-store, a staff room, and separate toilets for boys and girls.
Contribution to NGOs
The Foundation has contributed to Swayamkrushi, a Hyderabad-based NGO that shelters mentally challenged women and addresses their special needs through therapeutic services, music, yoga, speech and physiotherapy.
Under the Mahatma Gandhi National Rural Employment Guarantee Scheme (MNREGS), the Foundation has contributed Rs. 1.2 crore to a community cattle centre set up by the state government at Siddipet.
Gland-Fosun Foundation has contributed Rs. 20 lakhs to the Nehru Zoological Park, Hyderabad, for the upkeep of its numerous wild birds and animals. It has also provided N-95 face masks to doctors, hospital staff, healthcare workers, and police personnel battling COVID-19.
It has contributed Rs. 1.2 crore to the Telangana and AP governments to support their COVID-19 relief efforts. In addition, it provided 1,000 groceries packets worth Rs. 5.50 lakhs to the Vizag police commissioner for distribution to the poor and needy.
Gland Pharma has also helped LV Prasad Eye Institute set up a dedicated 'Centre for Elderly Eye Care' at Hyderabad which was inaugurated on 1st June 2021. The Centre provides diagnostic and treatment services to all those in need on a sustainable basis. Over the next three years, it will also provide surgical services for at least 3,500 people, as well as house-to-house screening services for 5,000 aged people.
Gland Pharma has also helped Lions Eye Hospital (Hyderabad) to set up a 'Modular Operation Theatre' in their new Surgical Wing, and thereby expand their outreach to those in need of surgical procedures.
A few months after the lockdown came into effect, Gland Pharma distributed over 41,000 'Happiness Boxes' at several government schools. A 'Happiness Box' contains a Nutrition component (biscuits, wheat flour, fortified salt, whole green mung, desi chana, sambar masala powder, turmeric powder, cinnamon sticks, jaggery, peanuts), an Education component (notebooks, activity workbook, pencils/pens) and a Hygiene component (toothpaste, toothbrush, soap, sanitiser bottle).
Gland Pharma is carrying out a full-fledged renovation of a government school in Medchal-Malkajgiri District, including extensive repairs to its main building, additional classrooms, laboratory, toilet block, dining hall, kitchen and a stage for morning prayers/assemblies.
To ensure quality education for children in government schools, Gland Pharma sponsors teachers and non-teaching staff in many such schools that are facing a shortage of them. It also provides notebooks/workbooks to needy children.
Gland Pharma supports 'Sannihitha Homes', an NGO that runs orphanages for over 400 destitute children, by undertaking to improve the living conditions of the orphans. It also funds the NGO's regular personnel and administrative expenses.
The countrywide lockdown imposed by the COVID-19 pandemic in early 2020 traumatised innumerable slum-dwellers and daily-wage earners by forcing them out of work. During those extremely difficult times, Gland Pharma distributed tens of thousands of 'dry ration' bags, each containing packets of rice, dal, sugar, oil, potatoes, onions, tamarind, etc. The company also served cooked food to thousands of migrant workers and other impoverished people in slums and villages.
Gland Pharma also distributed 150 critically needed ventilators to various government hospitals in Narayanpet, Karimnagar, Bodhan, Jangaon, Warangal, Mulugu, Nirmal, Kothagudem and Sircilla Districts of Telangana, as well as multi-channel monitors, HDF, ultrasound and ECG machines to Osmania General Hospital, Quarantine (Fever) Hospital, NIMS and NilouferHospital in Hyderabad.