Good Samaritans donate smartphones to help underprivileged students access online classes at Mominpet TSWRS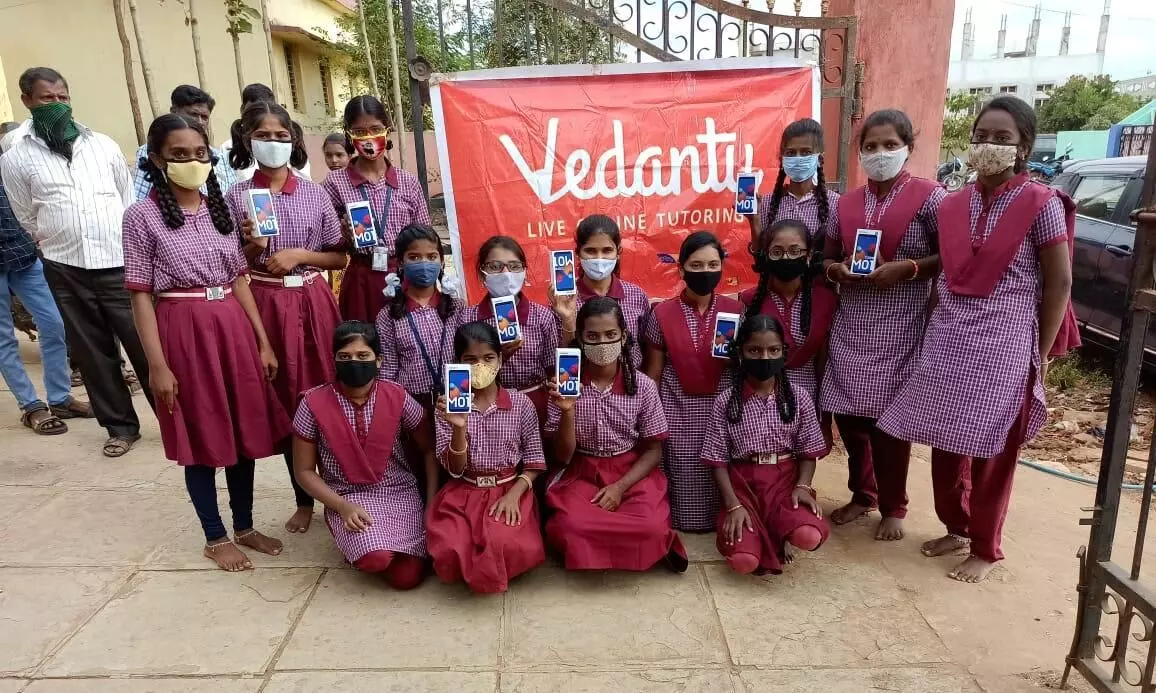 Hyderabad: From ordinary citizens to reputed tutorials, people have donated mobile phones to Telangana Social Welfare Residential School for girls, Mominpet, after its principal issued an appeal for help so that underprivileged students can access online classes.

Vedantu, a leading live-online interactive tutorial platform donated 75 brand new Samsung mobile phones to Telangana Social Welfare Residential School (TSWRS) for Girls, Mominpet in Vikarabad district, as part of its corporate social responsibility.
Apart from Vedantu, several individuals also responded to the appeal and donated the devices. "I have received at least 20 phones, some used and some new, from different sections of people, including students, software employees and even a couple of media persons, who responded to my appeal," said S Anitha, principal of the TSWRS.
One Good Samaritan even donated a tablet. "It was a very noble gesture from so many well-wishers. I thank Vedantu and all others who contributed to this noble cause," Anitha said.
Vedantu said it had launched the new initiative as a part of "Daan Utsav / Joy of Giving" to help and make education accessible and affordable to students in rural India. As a part of this, the company has donated 150 smartphones to students worth approximately Rs nine lakhs in Telangana.
While 75 mobile phones were donated to TSWRS, Mominpet in Vikarabad, the remaining were given to the students of Zilla Parishad High School, Tekriyal village of Kamareddy district.
"The initiative comes at a time when thousands of students have been inept to attend classes due to the restrictions posed by Covid-19 and had to resort to online learning," Pulkit Jain, Co-founder of Vedantu, said.
Anitha said the company representative, who has apparently come across her request on social media offered to donate 75 new mobile phones. "It was a very noble gesture on their part," she said.
On Thursday, Anitha distributed the mobile handsets among some of the students who attended the "Mana Vooriki Mana Gurukulam" programme held at Mominet. The programme is aimed at encouraging teachers to visit villages and clarify doubts of the students, who are not able to attend the school due to pandemic.