Introduce agriculture reform law in Assembly to counter Centre's anti-farmer Bill: Sravan Dasoju to KCR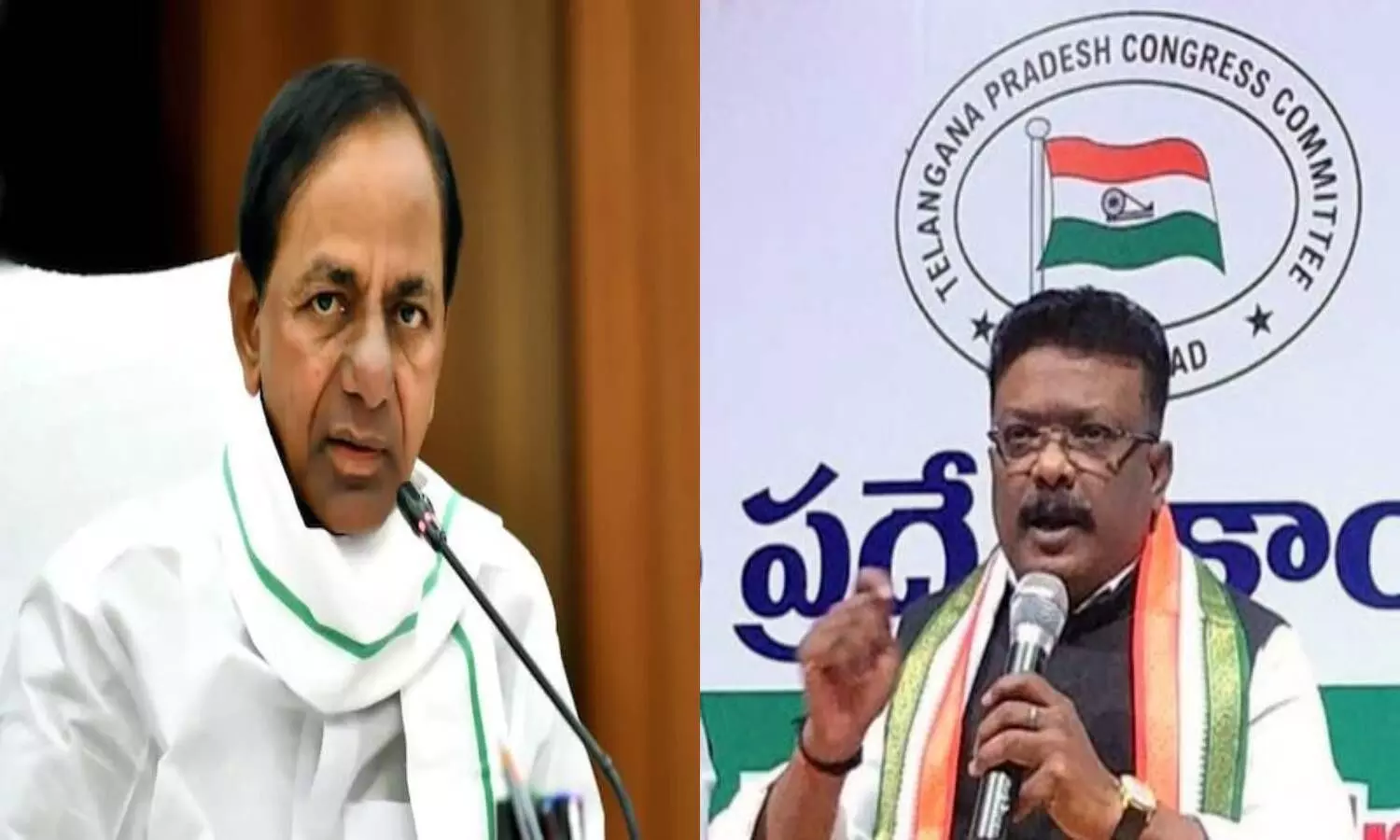 Hyderabad: The All-India Congress Committee (AICC) spokesperson, Dr. Sravan Dasoju, questioned Telangana Chief Minister K. Chandrashekhar Rao's decision to stage a dharna in front of Prime Minister Narendra Modi's residence in Delhi and asked if he was serious and sincere about the farmers' issues. He asked the ruling TRS party to immediately enact farmer-friendly legislation in the state Assembly to prove its sincerity.

He alleged that KCR's letter supporting Mr. Modi on the Central Vista project is yet another example of the TRS- BJP collusion. "They fight in the streets of Hyderabad but they are friends inside the four walls of a room in Delhi," Dr. Dasoju said. He suspected that the Telangana Chief Minister might be meeting Mr. Modi to finalise a secret deal in this regard or to tender apologies for protesting against the anti-farmer Bills.
Dr. Dasoju suggested the pink party follow the Punjab government that has introduced three agriculture Bills negating the Centre's controversial anti-farmer agriculture laws. The senior Congress leader further asked KCR and the TRS to stop indulging in roadside dramas in the name of supporting farmers. He accused the TRS of the agrarian crisis that claimed the lives of more than 6,000 aggrieved farmers in Telangana.
While talking to the media at Gandhi Bhavan on 10 December, Dr. Dasoju said the Punjab government has timely reacted to the farmers' issues and passed the revolutionary pro-farmer Bills in the state Assembly to counter the Central government which had denied the fundamental right to the farmers across the country through its corporate-friendly policies. In addition to the three agriculture Bills, the Punjab government has also passed another Bill which ensures protection to small and marginal farmers who have 2.5 acres of land or less, he added.
"During the last seven years, your party (TRS) has been supporting the anti-farmer and anti-consumer Modi government at the Centre. You have supported it right from the note ban, GST, and triple talaak. You are forcibly dictating the Telangana farmers in selecting crops and betraying them by not paying MSP citing Centre's reforms. You are killing the farmers mercilessly in the state by introducing draconian laws. You must be ashamed of this. Therefore, you don't have any moral right to talk about the welfare of farmers," Dr. Dasoju said slamming KCR.
The Congress leader further alleged that the TRS party supremo was afraid of Modi's punishment if he challenged the Centre by introducing new agriculture Bills. "Rather than indulging in roadside pretentious dramas, TRS supremo, Telangana Chief Minister must call for a special Assembly session and bring in exclusive state laws to protect farmers and negate anti-farmer laws of India in the lines of the Punjab government," he said.