Special court for cases against MPs, MLAs acquitted 49 politicians, KCR acquitted in 8 cases, Raja Singh in 10 cases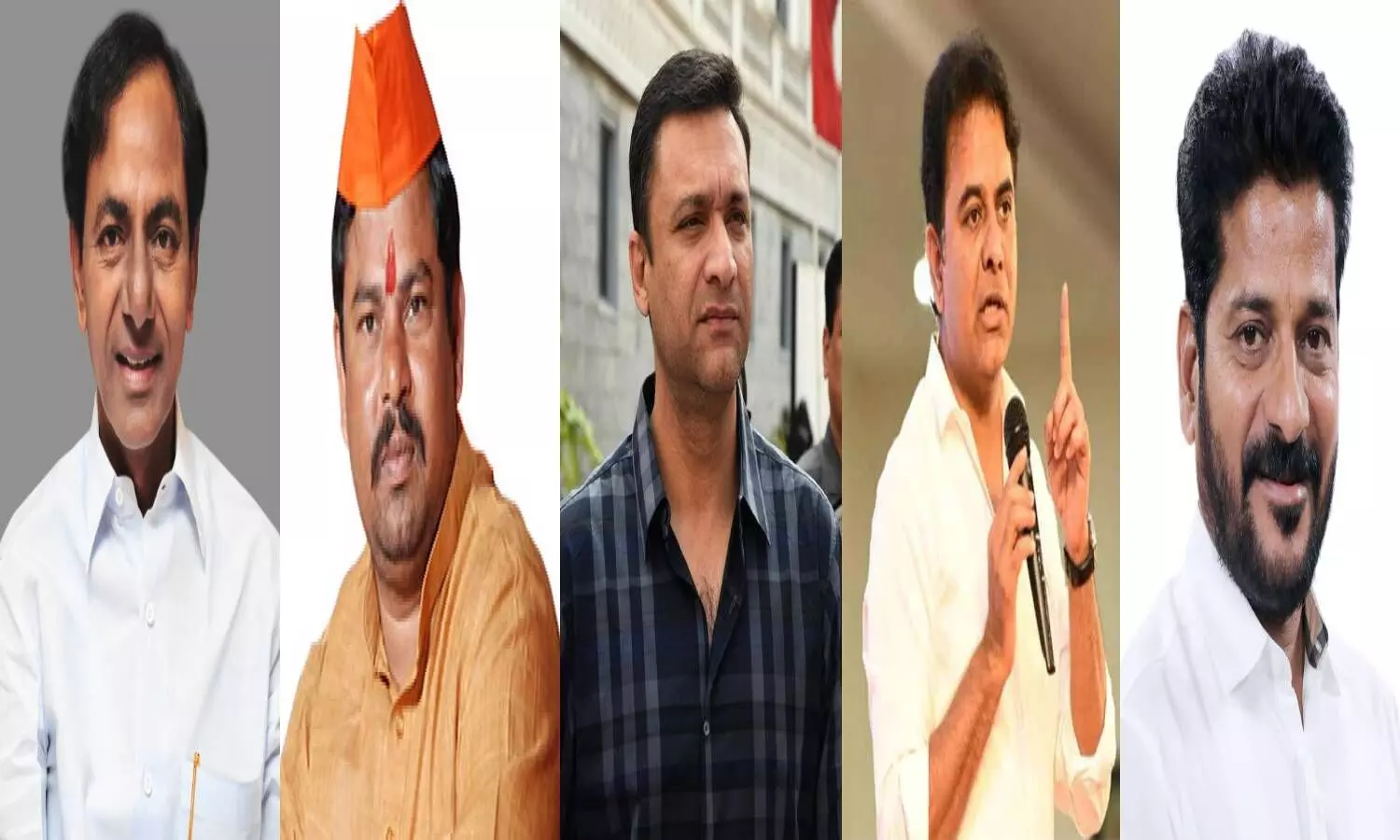 Hyderabad: In an RTI reply from the Courts and Tribunals, it is revealed that till now zero convictions have been made against cases involving politicians at the special court in Hyderabad, which was created to take-up cases related to MPs and MLAs. The RTI was filed by the Forum for Good Governance.

Top politicians including Telangana Chief Minister K. Chandrashekhar Rao, K.T. Rama Rao, Bandaru Dattatreya and so on have been acquitted in most of the cases filed against them so far.
The BJP MLA from Goshamahal T. Raja Singh has been acquitted in 10 cases, the highest in these courts while KCR has been acquitted in eight cases.
KTR, Minister for Municipal Administration and Urban Development, Industry and Commerce, Information Technology, and Finance Minister T. Harish Rao were acquitted in three cases each. Bandaru Dattatreya, Governor of Himachal Pradesh and BJP leader, Union Minister of Home for State, G. Kishan Reddy and Congress Working President and MP from Medchal A. Revanth Reddy have also been acquitted in a case each. AIMIM floor leader in the state Akbaruddin Owaisi was also acquitted in two cases, while the minister for Animal Husbandry, Fisheries and Cinematography, Talasani Srinivas Yadav was acquitted in three cases. Politicians such as K. Kavitha, Eatala Rajendra, K. Vidya Sagar Rao, T. Padma Rao are among 49 politicians who got acquitted/discharged in a total 86 cases.
The Government of Telangana in December 2018 sanctioned the establishment of a special court in Hyderabad for processing cases involving MLAs and MPs. Later, the government also sanctioned 30 supporting staff for the court but till now there has been no permanent public prosecutor.
"Since its inception, the court could not function effectively for the want of a public prosecutor and the full strength of a sanctioned staff. For the last two years, the Forum for Good Governance has made a number of representations to the Chief Secretary and the Governor for the appointment of a public prosecutor and required staff. Till date no full-time public prosecutor has been appointed," said M. Padmanabha Reddy, Secretary, Forum for Good Governance.
Reddy added that the public prosecutor assigned to this court is looking after four courts and hence is unable to divert full time leading to zero conviction in cases.