`People Helping Children': A quest of a man to put smiles on the faces of underprivileged kids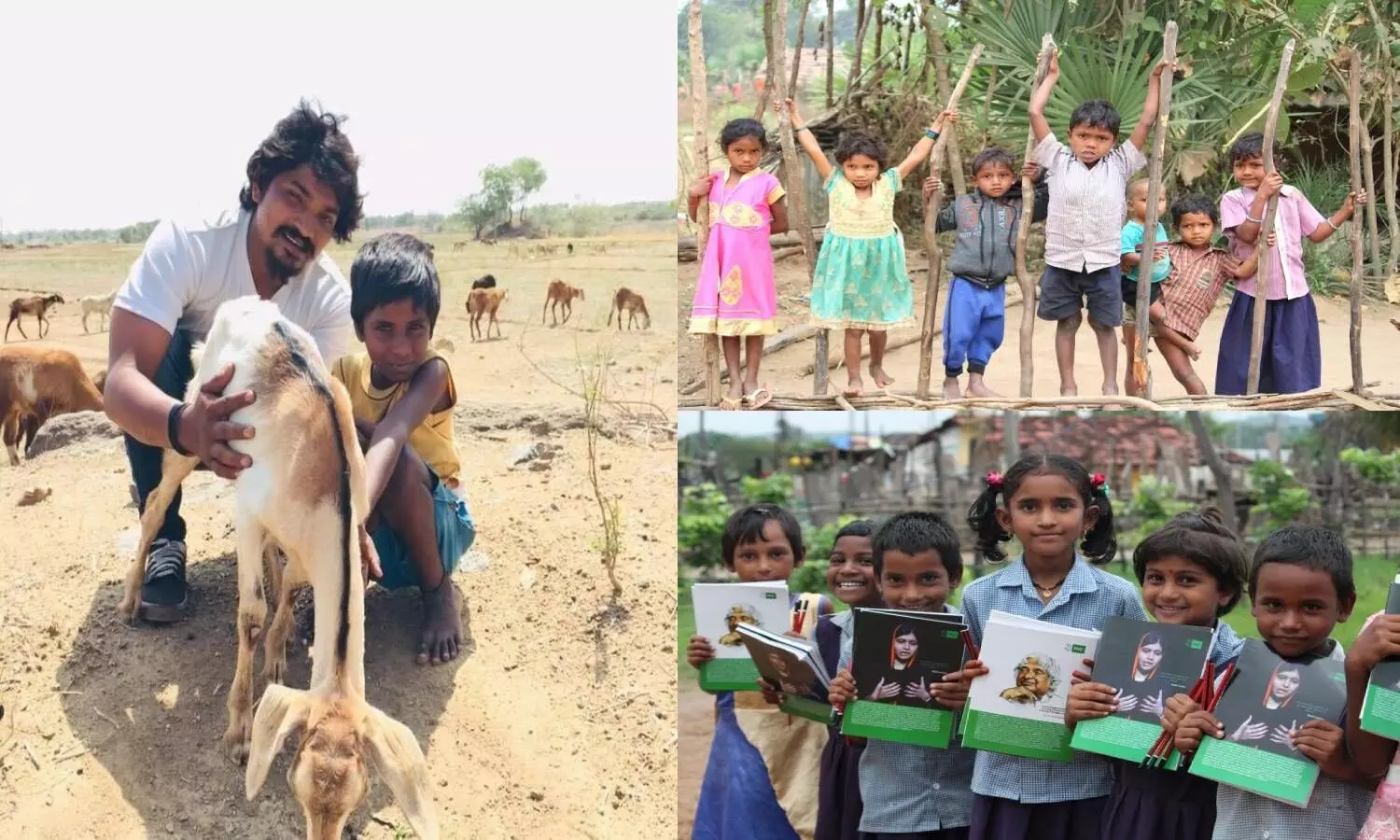 Hyderabad: Poverty forced Bogam Santosh's family to send him to work as a child laborer in a hazardous industry. Facing extreme hardships while handling corrosive chemicals and heavy-duty metal fabrication, Bogam Santosh thought it was the end of his world.
However, his indomitable grit and courage did not let the hardships to overcome his zeal and passion to achieve something in life. He pursued his education and completed Bachelor of Social Work (BSW) from Rodamistry College of Social Work & Research Center (Gachibowli).
However, the appalling nature of employers who exploit under-age children always played in his mind. It was after many years that he decided to end this modern-day slavery so that no child undergoes what he encountered in life.
Come 2018, `People Helping Children,' an NGO was born. The NGO has created a positive impact on social media. His services include providing underprivileged children access to basic rights such as food, education, health, and the necessary skills along with empowering adolescent girls and women in rural and tribal areas.
Differently-abled workers in six states including Telangana, Andhra Pradesh, West Bengal, Odisha, Karnataka, and Tamil Nadu have been benefitted by his work.
It all started with the idea of providing education to the tribal community. However, there was always a fear that they may lose interest in education because employers pay them to meet minimal household demands.

"Our NGO has 118 active members. Plus more than a thousand volunteers contributed through social media. Three learning centers were established in the remote tribal hamlet villages of Mulugu district in Telangana. We support more than 70 childcare institutions in India. We have rescued 72 children from hazardous factories and industries by collaborating with Bachpan Bachao Andolan (BBA) at Hyderabad," he said.
Moreover, 32 children were provided emergency healthcare and Rs.70 lakh was raised for their treatment. "We connect with the blood donors in cases of emergency. To date, more than 600 blood donation camps have been conducted. We need to support women and girl children in every way possible so that they stand strong," said Santosh.