Pvt hospital overcharging: 813 grievances received, 22 licenses revoked, Rs 1.7 Cr returned in TS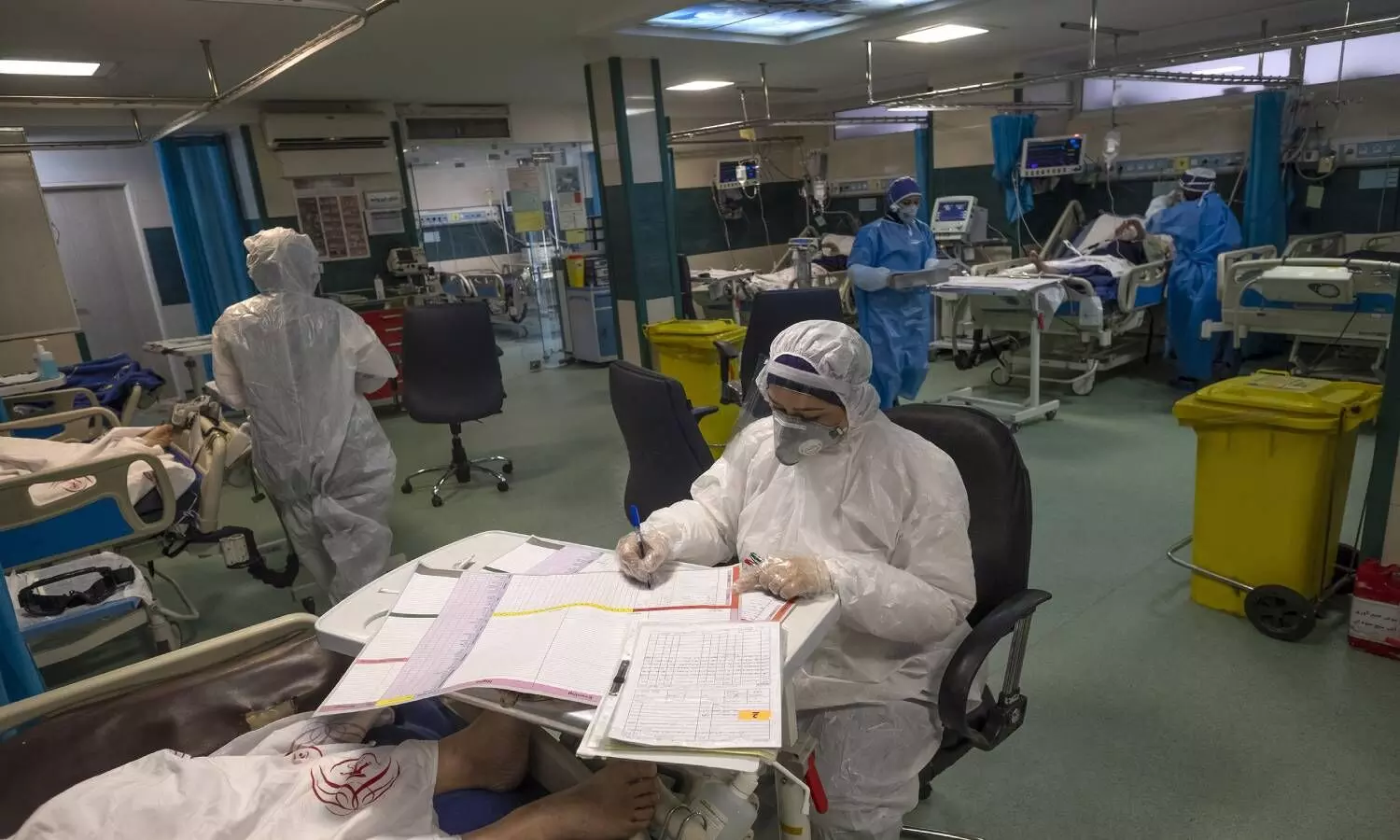 Hyderabad: Private hospitals have returned around Rs 1.7 crore to patients after they complained to the Telangana health department about excess billing. An affidavit submitted by the director of public health in the Telangana High Court revealed that the state medical health department has received around 813 grievances against 261 private hospitals and of these, only 343 grievances have been resolved. The private hospitals have returned Rs. 1,70,71,625 to the patients.
The health department has set up a WhatsApp number 9154170960 to receive complaints from the public on private hospitals regarding excess billing, mismanagement, and violations of COVID19 protocols. After receiving the grievance, the health department sends a notice to these hospitals, after receiving their reply, the department takes any actions.
The highest number of grievances was received from Hyderabad district followed by Medchal Malkajgiri, Rangareddy, Warangal Urban, Mahabubnagar, Sangareddy, Karimnagar, Nizamabad, and Khammam.
It should be also recalled that the Telangana government in its efforts to curb private hospitals from fleecing COVID-19 patients had cracked its whip against big hospitals.
The government has revoked the licenses of 22 hospitals including major hospitals such as KIMS Hospitals Secunderabad, Sunshine Hospitals Gachibowli, and Century Hospitals Banjara for the treatment of COVID19 patients.
The state government on June 23 capped the treatment cost of Covid 19 treatment after the Telangana High Court's reprimand for delaying the order to put a cap on the treatment cost of COVID19 and black fungus in private hospitals.
In its order, the government said that the charges for the routine ward with isolation facility will cost Rs 4000 per day, while the charges for ICU without ventilator will cost Rs 7,500 per day. Charges for ICU with ventilator will cost Rs 9000 per day. All this includes monitoring and investigation like CBC, Urine routine, HIV spot, Anti HCV, HbsAg, Serum Creatinine, USG, 2D ECHO, X-Ray, ECG, Drugs, Consultations, Bed Charges, meals, procedures like Ryle's Tube insertion, urinary tract catheterization.
The government said that it did not include interventional procedures. However, it involves central line insertion, chemo port insertion, bronchoscopic procedures, biopsies, ascitic/pleural tapping which may be charged at a rack rate. Also, high-end drugs like immunoglobulins, Meropenem, parenteral nutrition, Tocilizumab, etc to be charged at MRP.
These rates are not applicable to the patients subscribing to insurance schemes and those being treated under various agreements/MoUs with the hospitals and different sponsored groups or corporate entities.
The government has fixed charges for investigation pertaining to COVID19. A High-Resolution CT scan will be charged at Rs 1995. The IL-6 test will be charged 1,300 and a digital X-Ray will be charged Rs 300. D-Dimer test will be charged Rs 800, while CRP test will be charged Rs 500. Procalcitonin test will be charged Rs 1400, Ferritin test will be charged at Rs 400 and LDH test will be charged Rs 140 at private labs.
The government also fixed the ambulance charge for the patients. The ambulance charge for the basic life-supporting system will be Rs 75 per kilometer (minimum charge will be Rs 2000) while for the advanced life-supporting system will be Rs 125(minimum charge will be Rs 3000).
The government said all the private hospitals shall strictly follow the treatment guidelines issued from time to time by the centre and the state. The hospital should refrain from experimental treatment. Unnecessary Investigation repeated HRTCs, and Inflammatory markers are to be avoided.