TS-bPASS: No permission required for construction of house on 75 Sq.yards land plot in Hyderabad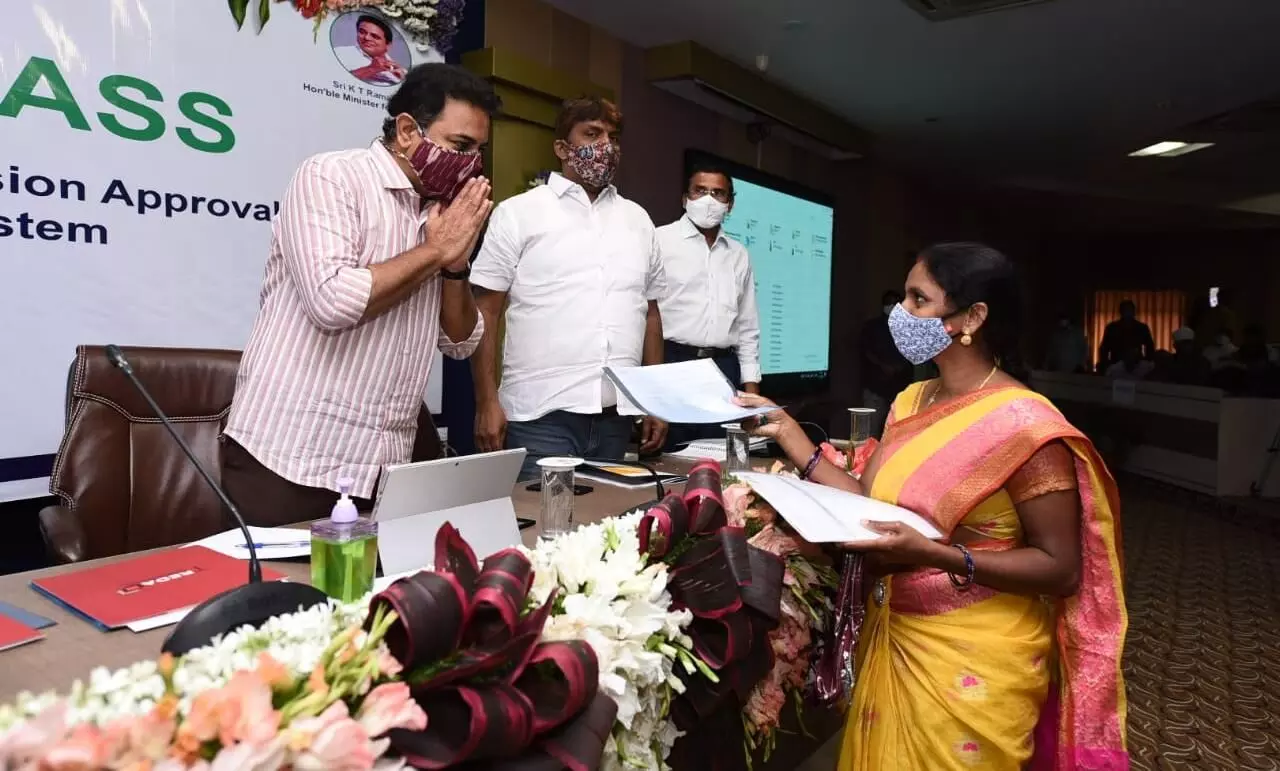 Hyderabad: Telangana government has formally launched TS-bPASS wherein no permission is required to construct a house on land having an area up to 75 Sq.yards and height up to 7 meters.
Under the TS-bPASS, there will be instant approval for buildings constructed on land having area above 75 Sq.yards up to 600 Sq.yards based on self-certification.
Municipal Administration Minister KTR formally launched the TS-bPASS initiative on November 16. Mayor Bonthu Rammohan and Principal Secretary Arvind Kumar were present.
KTR handed over the building permission copies to the citizens who availed the services of the TS-bPASS initiative.
Addressing the gathering, he said Chief Minister K Chandrashekhar Rao has introduced these reforms to develop infrastructure in urban spaces and at the same time ensure decentralization of administrative power for the welfare of people living in rural areas.
"This is the reason, the government has come up with new districts, mandals, revenue divisions, and panchayats," he added.
KTR stated that the government has launched TS-bPASS exclusively for building approvals, similar to TS-iPASS a single-window approval system for industries. 'About 43% population in Telangana lives in towns and cities. The urban population will only increase in the coming five years. And for these people, this initiative will be a great opportunity.
Minister said Hyderabad has affordable houses that no other metro has in the country. He appealed to the real-estate leaders to ensure this trend continues.
He asked the citizens and real estate developers to utilize this initiative. He also stated that on the feedback given by these sectors, new amendments would be brought to the initiative.
Minister thanked the Municipal Administration dept officials for working hard in bringing out the TS-bPASS initiative.