TS to file review petition in HC for immersion of plaster of paris Ganesha idols in Hussainsagar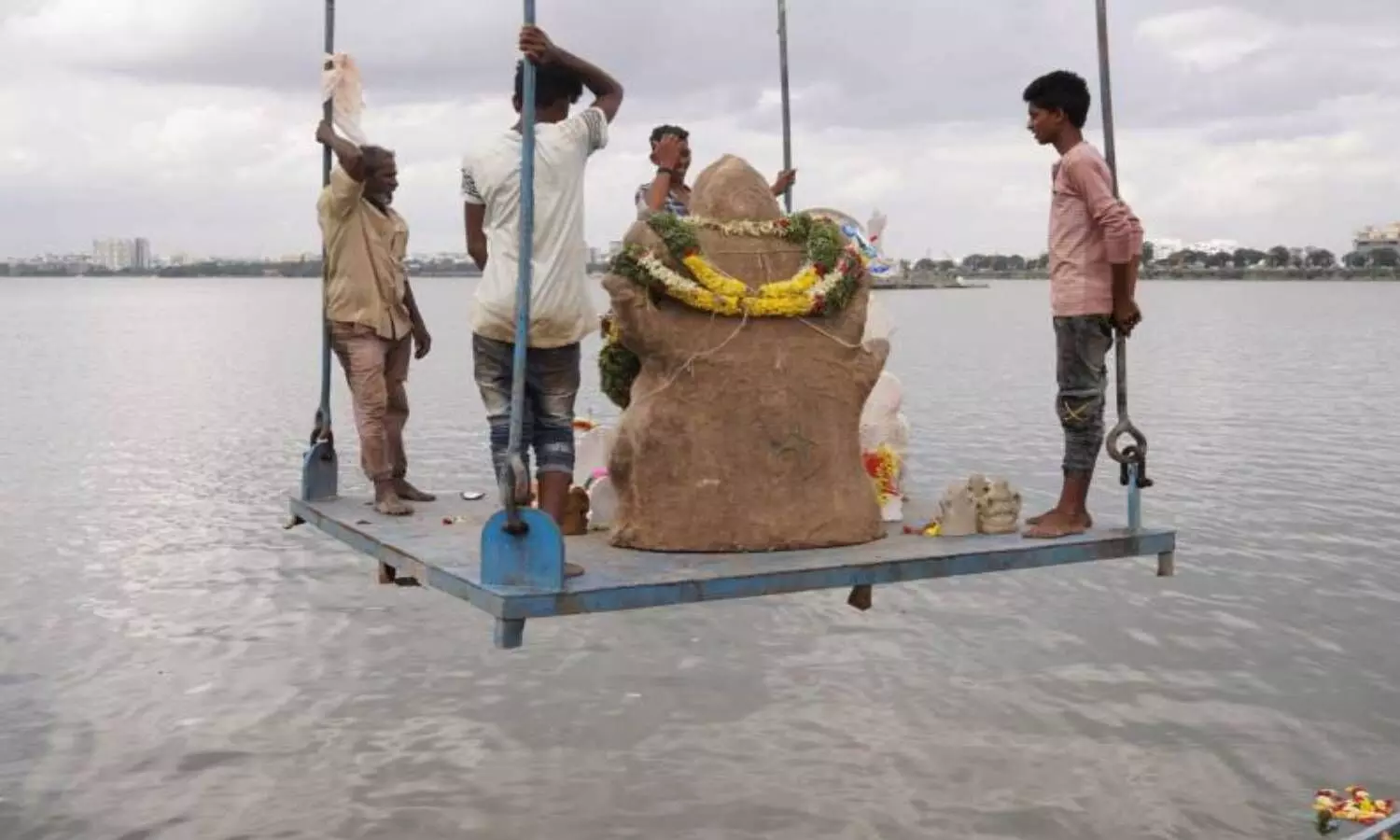 Hyderabad: The Telangana government will file a review petition in the High Court on Monday on the immersion of Plaster of Paris (PoP) Ganesha idols in Hussainsagar lake, minister Talasani Srinivas Yadav said on Sunday.

He said that there was no time now to make alternate arrangements like providing ponds for immersion. Steps will be taken to avoid pollution of the lake which will be cleaned after the immersion ceremony is completed, he added.
Mr. Yadav said that keeping in view the ground realities, the High Court should reconsider its decision.
It may be mentioned that the High Court had recently directed the state government to prevent immersion of plaster of paris Ganesha idols in the Hussainsagar lake. The Bhagyanagar Ganesh Utsav Samiti (BGUS) on Saturday had contended that the Telangana High Court judgment is against the Constitution.
BGUS general secretary Dr. Bhagvanth Rao said the judgment violated the Constitutional right to freedom of religion. He said the committee felt the judgment is due to "misinformation" presented in High Court by the state government about PoP idols polluting the lake.
He demanded that the government supply eco-friendly colours to idol-makers or allow immersion of PoP idols in Hussainsagar. "The government, without providing eco-friendly colours, is asking the public not to immerse idols in the city's water bodies," he observed, demanding that nodal agencies concerned ensure hassle-free immersion of idols in the city.