Telangana's first golden temple : Hare Rama Hare Krishna temple in Hyderabad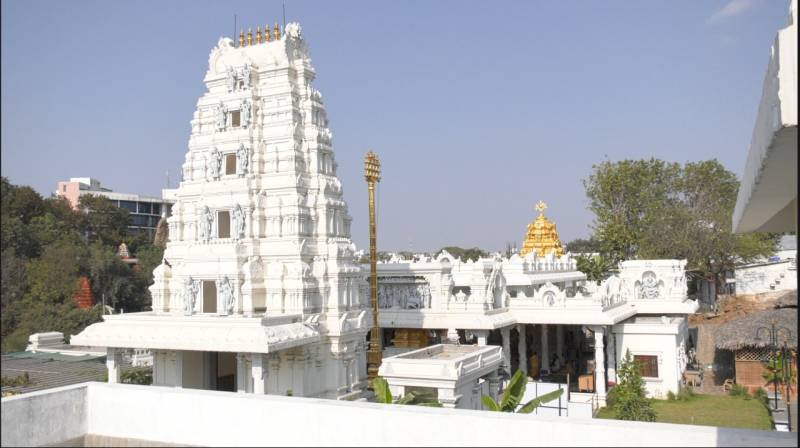 Hyderabad's houses Telangana's first golden temple, the temple built by iscon trust houses swayambhu narashima
Aiswarya Sriram
Aiswarya Sriram is a budding multimedia journalist and is currently working for NewsMeter as a "Factcheck Freelancer". A graduate from Indian Institute of Journalism and New Media (IIJNM) Bangalore, Aiswarya has earlier worked with The Logical Indian and has interned with Republic TV. Aiswarya, a Tamilian who was born and brought up in Mumbai, loves to do rural reporting. She has visited Byadgi Taluk of Karnataka, to write about the issues faced by chilli factory workers there, earlier in 2019. A craft enthusiast, Aiswarya also does quilling, painting and glass work. On her off-days, she loves to read crime-thrillers and watch anime. She primarily reports on civic issues, GHMC, human-interesting features, and fact-checking video stories.
Related News
Get Factcheck news on Whatsapp

Click here and say "Hi Newsmeter"
Subscribe to our Telegram Channel

https://t.me/newsmeterenglish
Join the fight against Misinformation with Newsmeter
Have a photo or video or news that you think needs checking?
Send in the photo, video or news that needs to be checked on
Whatsapp
@7337455929
Email us at
[email protected]
Tweet at
@newsmeterfacts
Post on Facebook
https://www.facebook.com/NewsMeterFactCheck