An educational birthday of Hyderabad's Nizam — Mukarram Jah
Hyderabad: Birthdays are usually noisy affairs —filled with festoons, cakes, feasts and a round of applause. If the person is historically significant, then the bash gets bigger and louder. However, nothing of that sort happened on the 86th birth anniversary of Nawab Mir Barkath Ali Khan Bahadur Walashan, popularly known as Mukarram Jah Bahadur. His birthday was quietly celebrated in absentia at the sprawling Purani Haveli on Sunday. The traditional birthday cake was also missing. Instead, the occasion was used to stress the importance of education and educators.
Departing customary celebrations, the Mukarram Jah Trust for Education and Learning re-dedicated itself to providing quality education to the 3,000-odd children studying in the premises. For Mukarram Jah, the titular Nizam of Hyderabad, Purani Haveli was very dearest since the sixth and seventh Nizams were born here. After his coronation as the eight Nizam in 1967, he gave away the picturesque palace for setting up educational institutions. So in tune with his wishes, the trustees chose to highlight the importance of education to mark his birth anniversary.
Massarth Mahal, one of the seven beautiful palaces in the Purani Haveli complex, was the venue for the celebrations. The high ceiling edifice echoed with poems sung in praise of Prince Mukarram Jah. Having renovated five palaces, the trust is now in the process of sprucing up Massarth Mahal. "The renovation will be completed in the next few months," said MA Faiz Khan, a trustee.
Mir Asghar Hussain, former UNESCO Director, said education for sustainable development is the need of the hour. Teachers should learn to know, learn to do, learn to live together and encourage critical thinking among students. Televised teaching can never replace chalk and blackboard. "Teachers should constantly upgrade their skills and keep pace with technology," he told educators.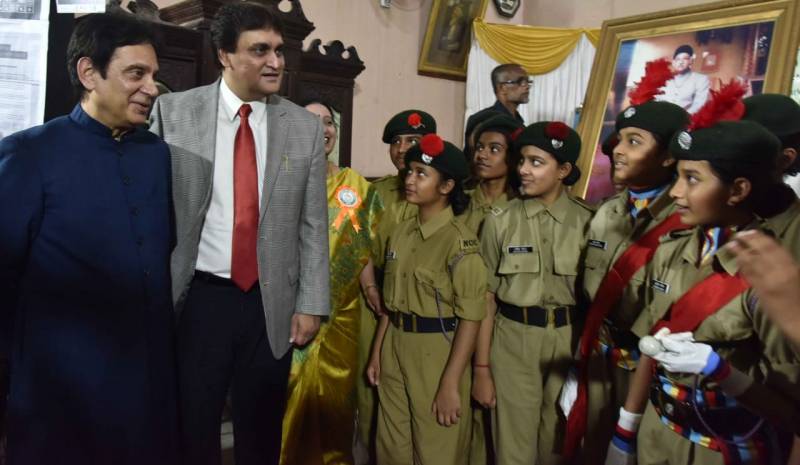 Throwing light on Mukarram Jah, Hussain said the prince was brilliant and could have made an ideal professor, had he not been a member of the royal family. The prince who lives in relative anonymity in Istanbul loves to do farming and fiddle with motor mechanisms. Hussain recalled how Mukarram Jah drove from his Barkat Villa residence to meet his ailing mother, Mehrunnisa Begum, during the 1960s. "The prince used to carry food for my mother. I can't forget his generosity," said Hussain, who is the grandson of Nawab Fakhrul Mulk, builder of Errum Manzil.
The erstwhile rulers did their best to promote education and culture, which are inseparable. Now, it is for the posterity to protect the rich and varied cultural heritage of Hyderabad, Hussain said.