Krishna: Three six-year-old girls, trapped inside a car, died of suffocation in the Remalle area in Krishna district, Andhra Pradesh, on 6 August.
The girl's parents are migrant labourers from Assam and West Bengal who work in a factory, Mohan Spintex India Ltd., in the area. According to the police, the three girls - Suhana Parveen, Yasmeen, and Apsana - were playing near their residence when they saw the car with its doors open parked nearby.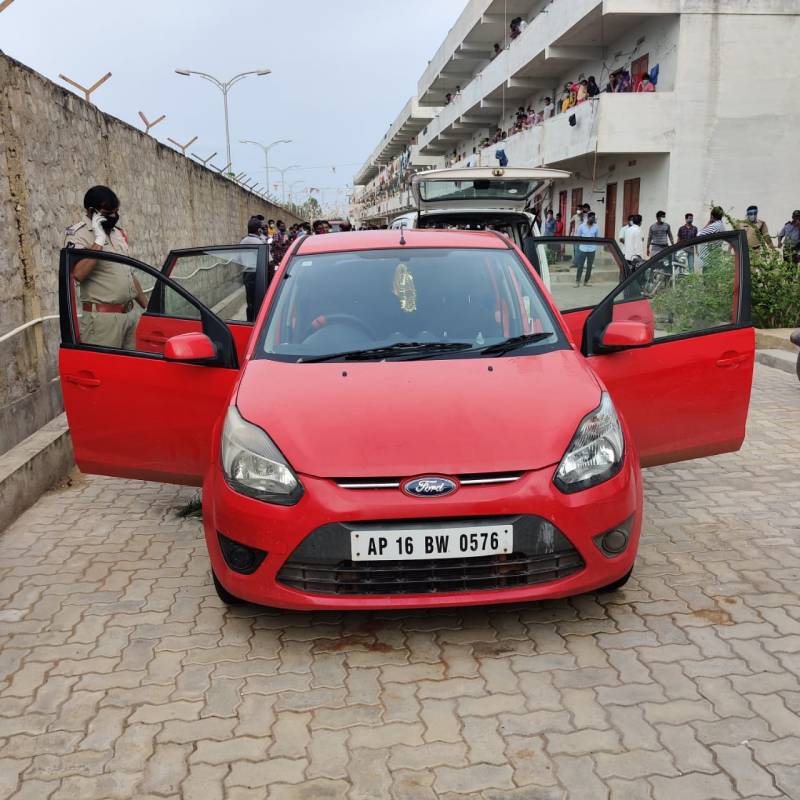 They climbed in and accidentally got trapped inside when they were unable to open the door, the cops said. Nearly two hours later, a passer-by noticed the children lying unconscious inside the car and alerted the police. The children were taken to a local hospital where they were declared dead on arrival. Further investigation is underway, the police said.
"This is a tragic incident. The children were playing only 100 meters away from their parents and they somehow managed to get inside the car. They accidentally locked the doors and died of suffocation. We are yet to receive a complaint but an investigation is underway," Chantibabu, the sub-inspector of the Veeravalli police station told NewsMeter.