02ForIndia : Ola offers free delivery of oxygen concentrators at covid patient's doorstep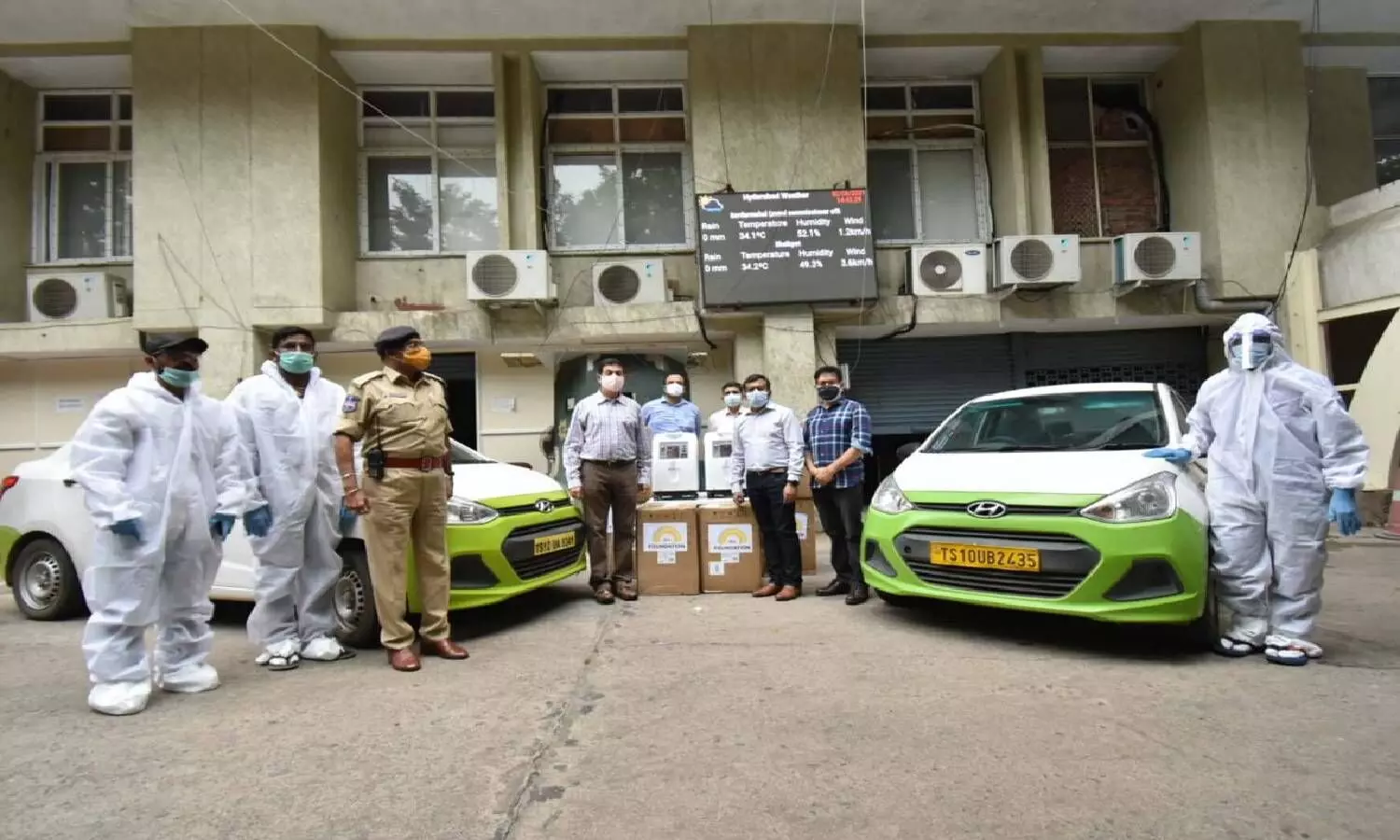 Hyderabad: The Telangana government has roped in the philanthropic arm of Ola foundation for free access and delivery of oxygen concentrators at the doorstep for home-isolation Covid-19 patients. Amid the second wave, the Ola foundation has made its '02ForIndia initiative' available in Hyderabad to provide covid help.
How does it work?
Ola app is offering free doorstep delivery and pick up service. Under this initiative, caregivers and home-isolation patients can place requests for oxygen concentrators through the Ola app (free of cost) by providing a few basic details.
After submitting the necessary details, Ola will arrange for free home-delivery of the oxygen concentrator by specially trained personnel through cabs. The company will arrange for the oxygen concentrator to be picked up and thereafter to be sterilised and ready for use by the next Patient.

Senior IAS officer Jayesh Ranjan, Principal Secretary, Industries & Commerce, and IT, said, "Oxygen concentrators have been found to be very effective for both patients who are suffering from mild to moderate symptoms, and also for patients who have come back to their homes after a spell of hospitalisation as a part of their post-Covid recovery. However, the entire process of purchasing a concentrator and owning one is a very cumbersome process, and typically individuals find it very difficult to access one".

The COO of OLA Mr. Gaurav Porwal emphasized on making O2 concentrators reachable to everyone in less than 3-4 hours of time. "Five hubs have been created by OLA for storing and maintenance operations like sterilization and deployment would happen once basic documents are uploaded by those needing the service on the OLA app" he said.