Adani brothers break into India's top 10 billionaires list; Gautam Adani Asia's second-richest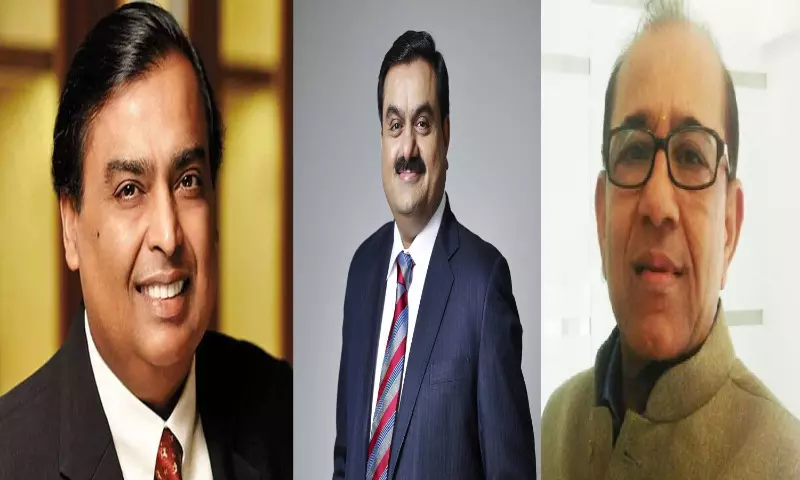 Hyderabad: For the first time, both Adani brothers made it to the list of India' top 10 billionaires, according to the IIFL Wealth Huran India Rich List 2021.
With Rs. 5.05 lakh crore worth assets, C.R Gautam Adani (59) clinched the second spot and became Asia's second-richest man after Mukesh Ambani. Despite India seeing a lockdown in the second wave, Adani's wealth was up by Rs. 1.40 lakh crore. However, what has come as a surprise is that his brother, Vinod Shantilal Adani, has also been featured in the top 10 list of India's wealthy.
Well, thought the Adani brothers have made billions, Mukesh Ambani retains the top spot as India's richest man for the 10th straight year. While the Ambanis and Adanis clinched the top slots, they were joined by steel magnate Lakshmi Mittal and Kumar Mangalam Birla of Aditya Group. According to the IIFL Wealth Huran India Rich List 2021, there are 1,007 individuals in India with Rs. 1,000 core. This is 179 more compared to last year, creating a new record.
Meanwhile, a series of ransomware attacks on various institutions has fetched the billionaire tag for Jay Chaudhry (62), the founder of California-based enterprise information security firm Zscaler. This is his first time on the billionaires of India list. Industries that grew multifold include pharma (40) - this sector minted the most multi-dollar billionaires, followed by chemicals (27), and petrochemicals (22).
Why should men have all the fun?

Indian women billionaires have made an equal appearance on the list. The third-generation inheritor of Godrej, Smita V. Crishna (70), is India's richest woman while 'Biotech queen' Kiran Mazumdar Shaw is the richest self-made woman.

While Delhi can house the most powerful corridors of India, Mumbai is a shelter to the richest with 255 individuals living in the city, followed by New Delhi (167) and Bengaluru (85). This time Chennai overtook Ahmedabad.

Drop-out billionaires

With the Central Bureau of Investigation and Enforcement Directorate probing into the alleged corruption and money laundering, over eight former billionaires who were once featured in the list have not been included this year. They include Anil Ambani (ADAG), Vijay Mallya (Kingfisher), Venugopal Dhoot (Videocon), Rana Kapoor (Yes Bank), Nirav Modi (Firestar Diamonds), Mehul Choksi (Geethanjali), and Malvinder and Shivinder Singh (Ranbaxy).