After dubbing its 'useless' KCR decides to dovetail Aarogyasri scheme with Ayushman Bharat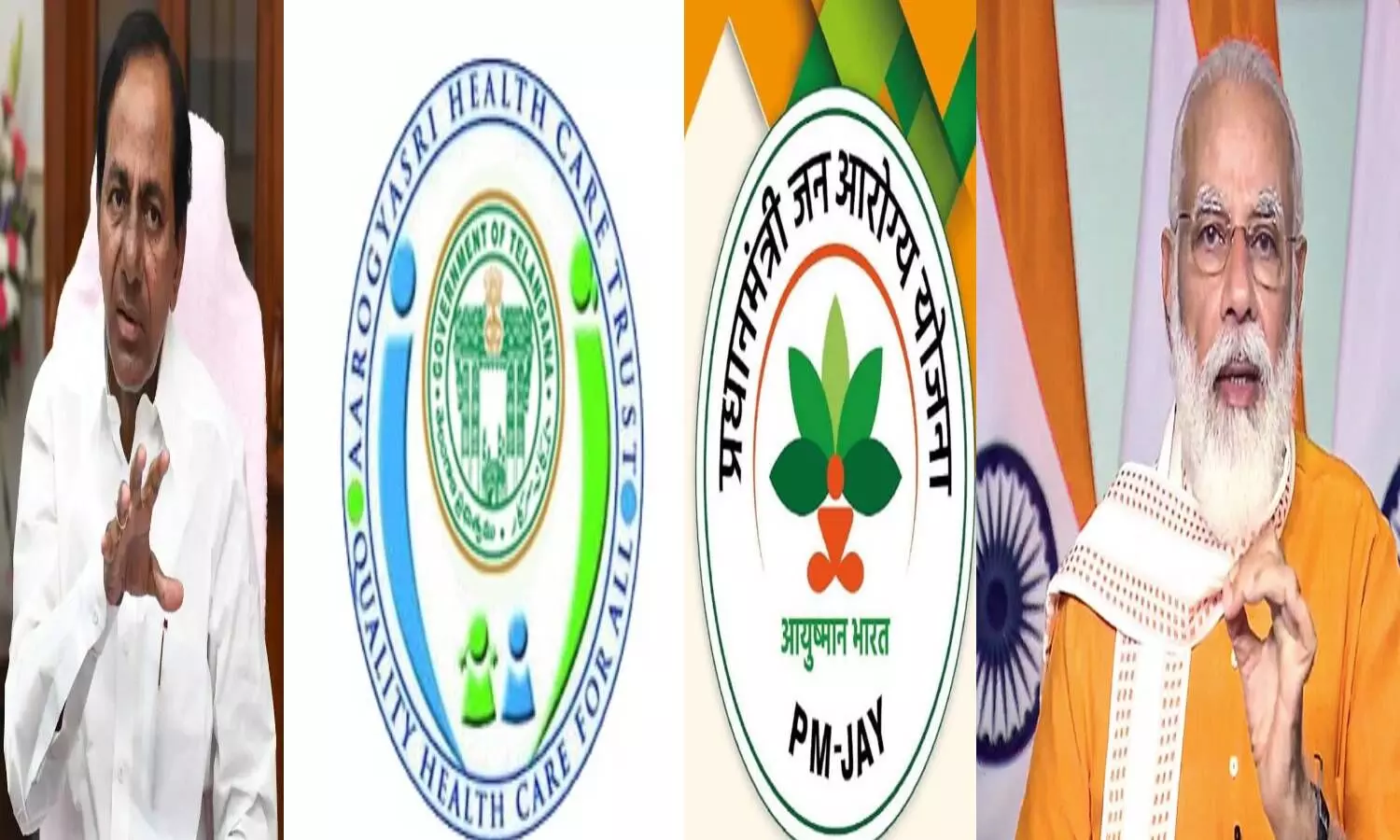 Hyderabad: More than a year after Telangana Chief Minister K ChandraShekar Rao rejected the Centre's Ayushman Bharat scheme for the poor, terming its 'useless'. The KCR led-TRS government took a U-turn and announced to dovetail Aarogyasri scheme with Ayushman Bharat.
Chief secretary Somesh Kumar informed Prime Minister Narendra Modi about the CM's decision during a video conference held on 30th December.
It is pertinent to note that, the announcement comes days after CM KCR's visit to Delhi, where he met the Prime Minister and couple of union ministers including Amit Shah-minister for Home Affairs. The meeting raised many eyeballs in the state and political circles, as it was unexpected given that the TRS chief announced to pioneer an anti-BJP front soon after the Hyderabad municipal body elections results were announced. However in a hush-hush move, KCR un-accompanied by party leaders or parliamentarians flew down to Delhi.
Also this is the second decision toeing in line with the Centre. Days after TRS President K. T Rama Rao spearheaded the protest indicating TRS's support to the farmers, KCR announced to implement the reformed farm bill in Telangana.
To recall, Telangana Governor Tamilisai Soundararajan has been appealing to dovetail both the schemes. Not too long ago she explained how beneficial was the Ayushman Bharat scheme and would be helpful for the poor in Telangana if the Chief Minister implements it.
She stressed the need for providing prompt healthcare to the non-Covid patients and urged for developing SoPs for these patients both in public and private hospitals.

However, the CM, during an assembly session dubbed Ayushman Bharat as useless since it does not cover as many diseases as the Aarogyasri, the State's health scheme, does.
Meanwhile the Telangana BJP leaders have notified the 'change in attitude', as claimed by party president Bandi Sanjay. The saffron party leader has demanded for an explanation from the government on why was the scheme not implemented earlier. "The poor have suffered financial losses and lost their lives. KCR should take full responsibility for this. The BJP is demanding a public apology for the hardship caused to the poor".