Don't ask patients to provide COVID report during admission: Telangana Govt to private hospitals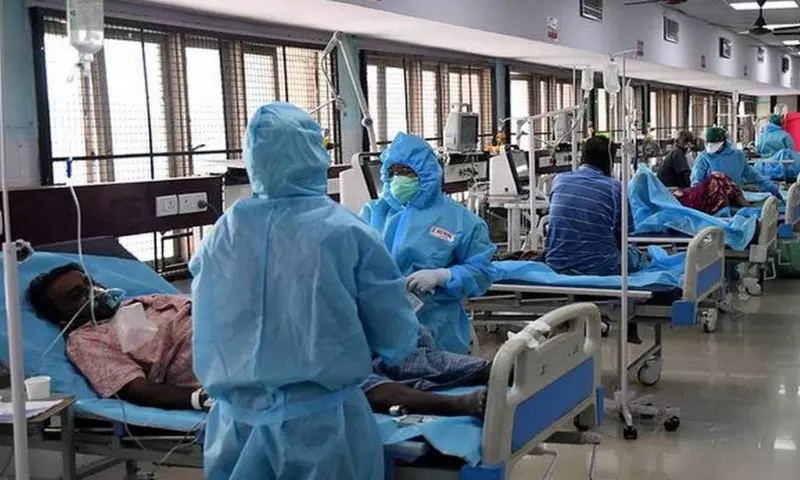 Hyderabad: The department of public health issued an order to private hospitals in Telangana instructing them not to ask people for COVID-19 test results during admission. Also, hospitals have been asked to admit only patients with moderate or serious symptoms.
The order issued on 4 May said taking into cognizance the rise in the number of COVID-positive cases in the state, all private hospitals treating coronavirus patients are directed to admit patients with moderate and severe symptoms only. Mild and asymptomatic cases having oxygen saturation at room air of more than 94% are recommended home isolation in COVID care centers, it said.

The order further added that while admitting patients with moderate or severe symptoms, the hospitals should not insist on COVID-19 test reports. The private hospitals have also been asked to set up display boards at the entrance with accurate details of availability of beds, oxygen beds, and ICU beds (ventilator/CPAP) on a real-time basis.The order is likely to help many families scouting for hospital beds amid a surge in COVID cases in the second wave.
Meanwhile, Telangana reported 6,873 new COVID-19 cases and 59 deaths on Monday. The overall tally in the state has now risen to 4,63,361. The state has 79,520 active cases currently.
The state reported 59 deaths on May 3. With this, the overall death toll has reached 2,476. The fatality rate in the state is 0.53 percent which is less than the national average of 1.1 percent. Greater Hyderabad Municipal Corporation (GHMC) reported 1,029 new cases. Neighboring Rangareddy district reported 387 new cases. Medchal Malkajgiri reported 502 new cases.
Other districts of Telangana are also seeing a steep surge in cases. Suryapet reported 372 new cases while Siddipet 258 cases and Karimnagar reported 264 cases. Around 7,432 citizens recovered from the infection on Monday taking total recoveries to 3,81,365 in the state. The recovery rate, as per the government, now stands at 82.30 percent. The national average is 81.8 percent.