Families of those killed-in-action in 1971 Indo-Pak war will be felicitated: Rajnath Singh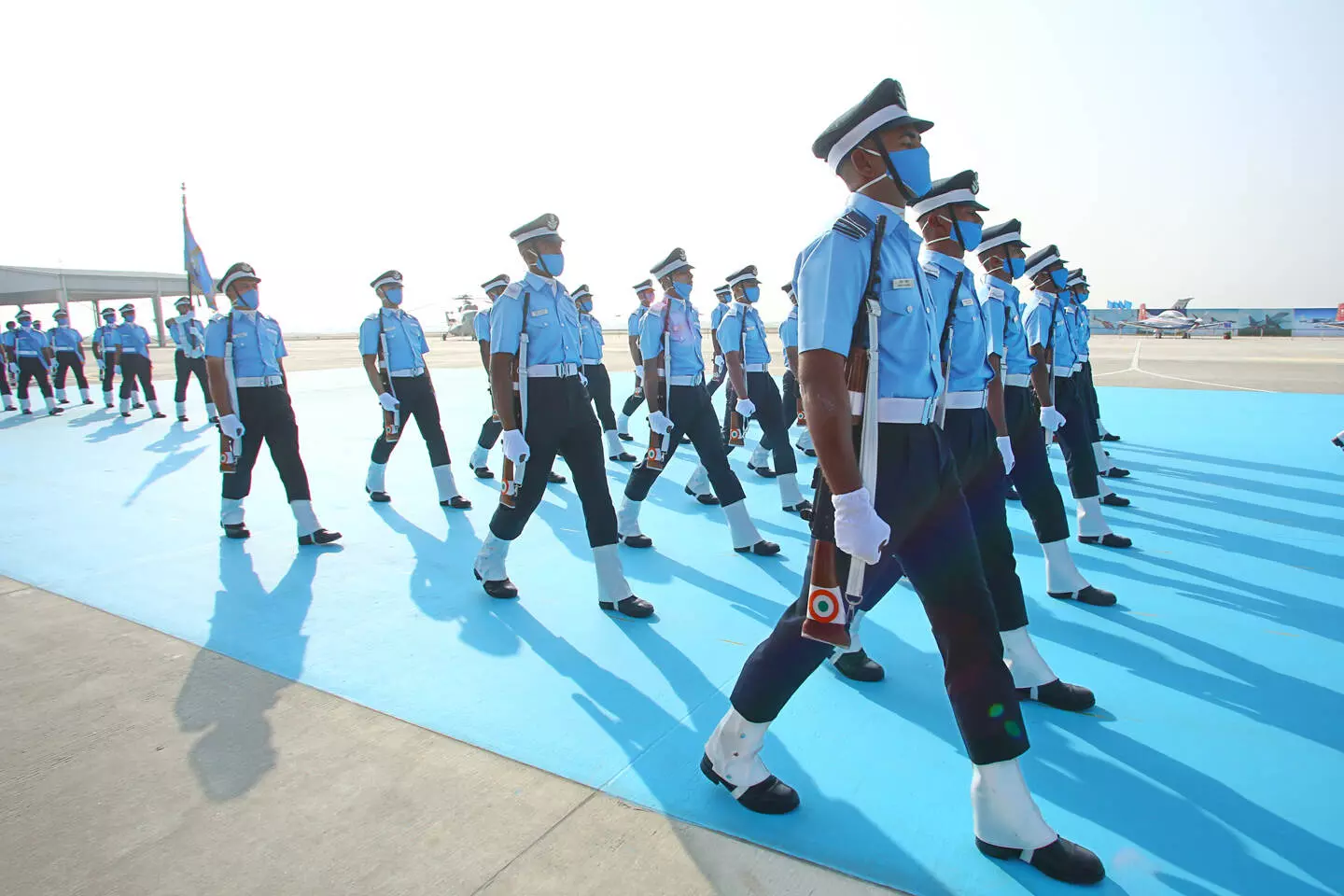 Hyderabad: The Government of India will be celebrating the Golden Jubilee celebration of 1971 India -Pakistan war, the families of those killed in action will be felicitated. The celebration will begin early 2021, said Defence Minister Rajanath Nath who was speaking at the graduation ceremony of the Indian Airforce cadets
A combined graduation parade was held at the Air Force Academy, Dundigal, on 19 December to mark the culmination of training for 114 flight cadets of flying and ground duty branches in the Indian Air Force.
Defence minister Rajnath Singh was the chief guest and reviewing officer of the passing out parade where he conferred the 'President's Commission' on the graduating flight cadets who successfully completed their professional training. The graduating officers included 21 women.

On the occasion, six officers from the Indian Navy, five officers from the Indian Coast Guard, and three officers from friendly foreign countries ‑ two from Vietnam and one from Nigeria - were also awarded wings on successful completion of flying training.
The minister was presented with a ceremonial salute by the parade followed by a march past. The highlight of the parade was the 'Pipping Ceremony' in which the graduating flight cadets were awarded their stripes (Air Force rank) by the Defence minister.
The newly-commissioned officers were then administered the oath by the commandant of the academy in the presence of Mr. Singh and other dignitaries. The event also saw a synchronised fly past during the ceremonial salute and 'Antim Pag' (last step).

Defence Minister presented awards to the flying officers who excelled in various disciplines of training. Flying officer Ashish Khattri from the flying branch was awarded the President's Plaque and the Chief of the Air Staff Sword of Honour for standing first in overall order of merit in the pilots' course, while flying officer Yash Kshirsagar was awarded the President's Plaque for being first in overall order of merit in ground duty branches.

Addressing the parade, Mr. Singh complimented the newly-commissioned flying officers and said, "You are going to be part of an organisation which has had a glorious history. The Indian Air Force has always displayed indomitable spirit and valour to protect the sovereignty and integrity of the nation." He further said that modern warfare is undergoing constant changes and we need to keep ourselves abreast to confront any challenges.

The reviewing officer also awarded trophies to the flight cadets for excellence in respective streams at a ceremonial dinner hosted by Air Marshal R.D Mathur, PVSM, AVSM, VSM, ADC, air officer commanding-in-chief, and training command. Air Marshal I.P Vipin, VM, commandant, Air Force Academy, formally introduced the graduating flight cadets to the Defence minister.