Former SC judge Jasti Chelameswar's son Jasti Naga Bhushan appointed AP Addt Advocate General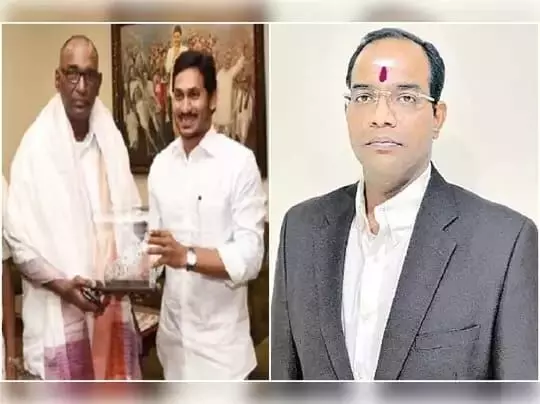 Vijayawada :Andhra Pradesh government has appointed retired Supreme Court judge Justice Jasti Chelameswar's son Jasti Naga Bhushan as Additional Advocate-General of the state. The order was issued on 9th of December, 2020. "The government has appointed Jasti Chelameswar Bhusan, advocate as Additional-General for the state of Andhra Pradesh with effect from the date of assumption of charge of office' the order said.
The condition of service, fees and other allowance of the newly appointed additional advocate general shall be in accordance with the orders issues in G.O, the government said.
The decision comes at a time when the AP government has been receiving jolts from the AP High Court and the Supreme Court for shifting the capital.The conditions of service, fees, and other allowances of the Additional Advocate General shall be in accordance with the orders issued in the GOs first and second as amended from time to time.
It may be recalled that Jasti Chelameswar met AP Chief Minister YS Jagan Mohan Reddy in January this year. The appointment of Jasti Naga Bhushan is a key development in the state as he has been serving as an advocate of the High Court for the past 18 years. He has submitted several reports in favor of AP government to union government.