Income tax officials detected Rs 160 Cr 'unaccounted' cash transactions by Hyd based C5 Infra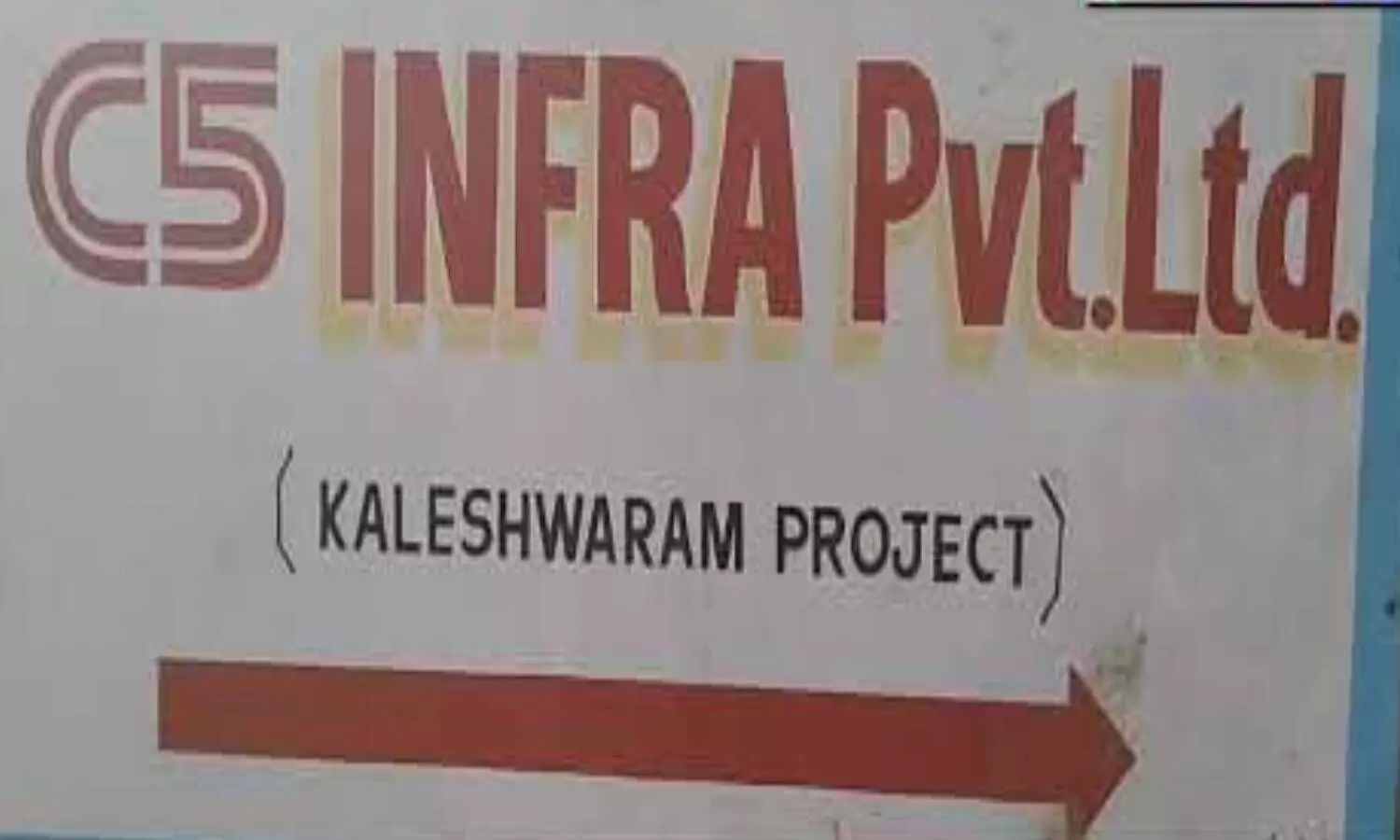 Hyderabad: The Income Tax searches against Hyderabad based C5 Infra Private Limited company represented by director Juvvadi Madan Mohan Rao have revealed 'unaccounted' money transaction to the tune of Rs 160 crore. The assessed company has also admitted the same in its statement, officials said.
Acting upon specific inputs on possible tax evasion, the sleuths of Income tax searched 19 properties on 7th January, including the head office located in Begumpet. The searches concluded that C5 Infra company who is a sub-contractor of Kaleshwaram project evaded income tax by creating bogus sub-contractors/shell entities (ghost companies). The promotes allegedly cheated by creating fake Input Tax credit (fake bills). It (referring to the directors) generated cash through the use of bogus sub-contracts and bogus bills.

"The search has also covered a network of individuals running the racket of entry operation and generation of huge cash through fake billing. Several shell entities/firms were used by the searched entry operators for layering of unaccounted money and cash withdrawals against fake bills issued wherein bogus Input Tax Credit(ITC) was passed on. Statements of such entry operators, their dummy partners/employees, the cash handlers of the beneficiaries have also been recorded, clearly validating the entire money trail" The income tax department said in a statement.

The extensive search resulted in seizure of evidences of bogus sub-contracts being given through intermediaries operating shell entities.

The officials detected evidence in connection with the modus company which were established tto generate huge unaccounted cash. The IT searches also cracked a network of entry operators, intermediaries, cash handlers, beneficiaries and the firms and companies involved. What blew the lid of corruption is forensic analysis of digital data including pen drive, retrieved mails.

About C5 Infra Private Limited

Headoffice in Hyderabad, C5 Infra Private Limited is represented by Nishant Chennadi, Madan Mohan Rao Juvvadi.

The 7 year old company is engaged into building of complete constructions and civil engineering. The director Juvvadi Madan Mohan Rao also holds directorship in three other companies, namely Bridavan Spirits LLP, JMM Hotels and Infra private limited, Poulomi Estate private limited.

The C5 Infra bagged an irrigation project in multi-crore Kaleshwaram project.