`India's most generous person': Wipro founder Azim Premji donates Rs 7904 Cr to charity in 2019-20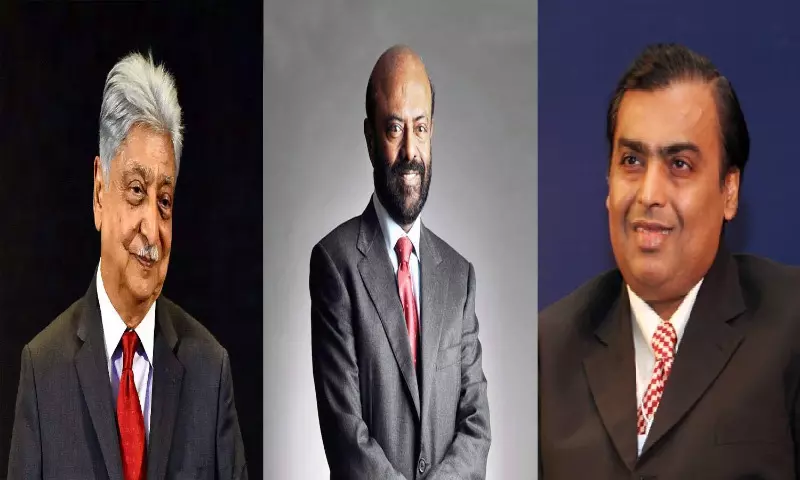 Hyderabad: Wipro founder Azim Premji has become India's most generous person after he donated Rs 7,904 crore to charity. Going by the EdelGive Huran India Philanthropy list 2020, Azim Premji has donated close to Rs 22 crores every day to Indians at a time when the country witnessed the deadly second Covid wave.
Data reveal that in April 2020, the Bengaluru-based group has committed Rs 1,125 crore to tackle the COVID-19 pandemic. Of which, Azim Premji Foundation has donated Rs 1,000 crore), Wipro Rs 100 crore and Wipro Enterprises Rs 25 crore.

These are in addition to the annual CSR activities of Wipro, and the usual philanthropic spending of the Azim Premji Foundation. In a span of three years, the group's donation stands at Rs 9,143 crore. Education and health remain their primary cause for donation.

Falling in line is next is HCL's Shiv Nadar- one of India's richest. He has donated Rs 795 crores. Mukesh Ambani family has donated Rs 458 crore, Kumar Mangalam Birla and family Rs 276 crore. Three Infosys co-founders, Nandan Nilekani, S Gopalakrishnan, and SD Shibulal have donated Rs 159 Cr, Rs 50 Crore, and Rs 32 crore respectively.
Over 90 Indian Philanthropists donated close to Rs 9324 crore. The donations were made in cash or cash equivalents from April 1, 2019, to March 31, 2020. A large pie of the donation went for education, followed by health care, disaster relief management.

"The preferred cause of India's top philanthropists has been education, although poverty alleviation has grown dramatically to become the second most popular cause this year," said Anas Rahman Junaid, MD and Chief Researcher of Hurun India.

EdelGive Hurun India Philanthropy List 2020 features individuals who have donated INR 5 crore or more during the period under review. Young Binny Bansal (37) the co-founder of Flipkart was a surprise entry to the list. He donated Rs 5.2 crore to charity. The list of people who donated more than 10 crores has increased by 100 percent in the last two years.