Leopard death: Medak forest officials fail to determine cause of death, rule out poaching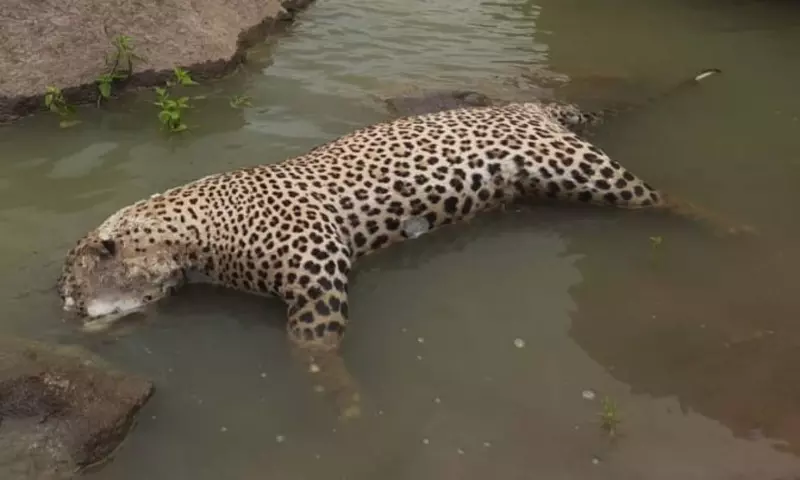 Hyderabad: The forest department conducted a post-mortem of a leopard that was found dead in the Khazapur reserve forest area of Ramayana Pet Range in Medak district. They were unable to ascertain the cause of death.
The post-mortem was conducted by Shankaram Pete (R) veterinary assistant surgeon Dr. Geeta. There were no injuries on the animal's body and no traps or electric landmarks were found in the area. Hedgehog thorns were found on the leopard's tail.

The doctors collected the animal's internal organs and took them to Sangareddy veterinary lab for further tests. The leopard carcass, meanwhile, was buried in the presence of the authorities.

Earlier, the Khajapur villagers had informed the forest department officials about a leopard carcass in Patel pond in the Khazapur reserve forest area. A crew reached the spot immediately, pulled out the leopard carcass, and examined it in the presence of veterinarians. They also inspected the surroundings and looked for the cause of the accident. The authorities believe that no poachers were involved in the incident as the leopard's claws were intact and there were no injuries on its body.