Opinion: Courts cannot be mute spectator when state fails to discharge its responsibilities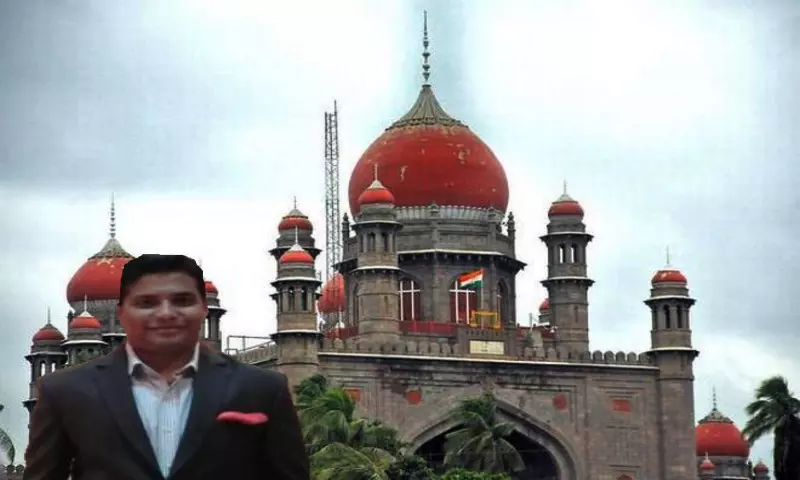 Hyderabad: Chief Justice's bench of Telangana High Court - the highest judicial body in the state - had on May 17 passed a slew of directions in the public interest litigation cases related to Covid-19. One significant direction relates to capping treatment charges for coronavirus. Ruling that the existing guidelines to fix maximum rates chargeable by hospitals for Covid treatment - G.O. 248 for instance - had become "outdated", the Court directed the government "to issue a fresh government order at the earliest, preferably by May 22, 2021, revising the charge for routine ward oxygen beds, ICU beds ambulance charges etc;In private hospitals/nursing homes in consultation with the Telangana Super Specialty Hospital Association". "The previous [outdated] Government Orders shall also be revised within the same timeline [by May 22, 2021] including capping of prices of PPE kits, CT scans, and Covid related blood tests," the Court ruled.
In its endeavor to make people aware of the exact rates for Covid treatment, the Court had ordered the fresh Government Order (G.O.) to be uploaded to the Department of Health's official website and displayed by all the private hospitals and nursing homes at a prominent place in the reception area and at the billing section. The court order aimed to put an urgent end to the loot by hospitals (hence the deadline of 22 May).
However, The government, it appears, is in no hurry to help the citizens traumatized by surplus billing: it is yet to issue the fresh G.O. and revise the existing G.O.s despite the directive by the High Court ordering it to do it by 22 May at the latest.

Barring a few exceptions, where show-cause notices were sent to a handful of errant hospitals, and perhaps a handful of instances where a hospital's licence was revoked, the government has largely been silent on a plethora of complaints of overcharging by hospitals; social media continues to be deluged with citizens sharing their stories of how hospitals are "looting" them. K.T. Rama Rao, minister and head of the Covid 19 task force team, has remained conspicuously silent on this issue. In one of his interactive sessions on Twitter, KTR chose not to respond to a complaint alleging that a city hospital had billed one patient an exorbitant amount of Rs. 23,65,000!

From underreporting cases and undercounting Covid-19 deaths, to conducting elections and not conducting enough tests, the government lacks conviction and strategy to fight the raging Covid pandemic. Dr. Fauci, US's Chief Medical Adviser on May 1, had recommended a complete lockdown in India to contain the spread of the virus. "Literally, lockdown so that you wind up having less spread. No one likes to lock down the country.
Well, that's a problem when you do it for 6 months. But just a few weeks of lockdown could have a significant impact on the outbreak," Dr. Fauci, said. Despite the steep rise in the number of active Covid-19 cases and suggestions by health experts, the government was not in favor of imposing a lockdown – until the High Court stepped in and issued a 48-hour ultimatum to the State to decide on lockdown after which the government was forced to declare night curfew. The High Court's persistent efforts compelled a disinclined government to impose a total lockdown even though the Chief Secretary, addressing a press conference a week before the lockdown, had asserted that there would be "no chance of imposing [a] total or partial lockdown in the State at present" and that "the virus was showing a declining trend".

Hyderabad M.P. Barrister Asaduddin Owaisi tweeted that lockdown was "due to judicial overreach," and that "the government had to walk back on this assurance [that there will be no lockdown]". "Courts interfering in health policy", he said, "is a worrying sign" and argued that, "Constitutionality and practically elected governments are best placed to take these decisions". Owaisi counseled the state government to "seek recourse from Apex Court". As a general rule courts should not interfere in administrative decisions of the government. But at the same time, courts cannot be a mute spectator when a state fails to discharge fully its responsibilities.

Karam Komireddy is an advocate practicing at the Telangana High Court. Views are personal.