Remembrance never dies: Statue of CRPF jawan Routhu Jagadeeesh killed in Chhattisgarh attack unveiled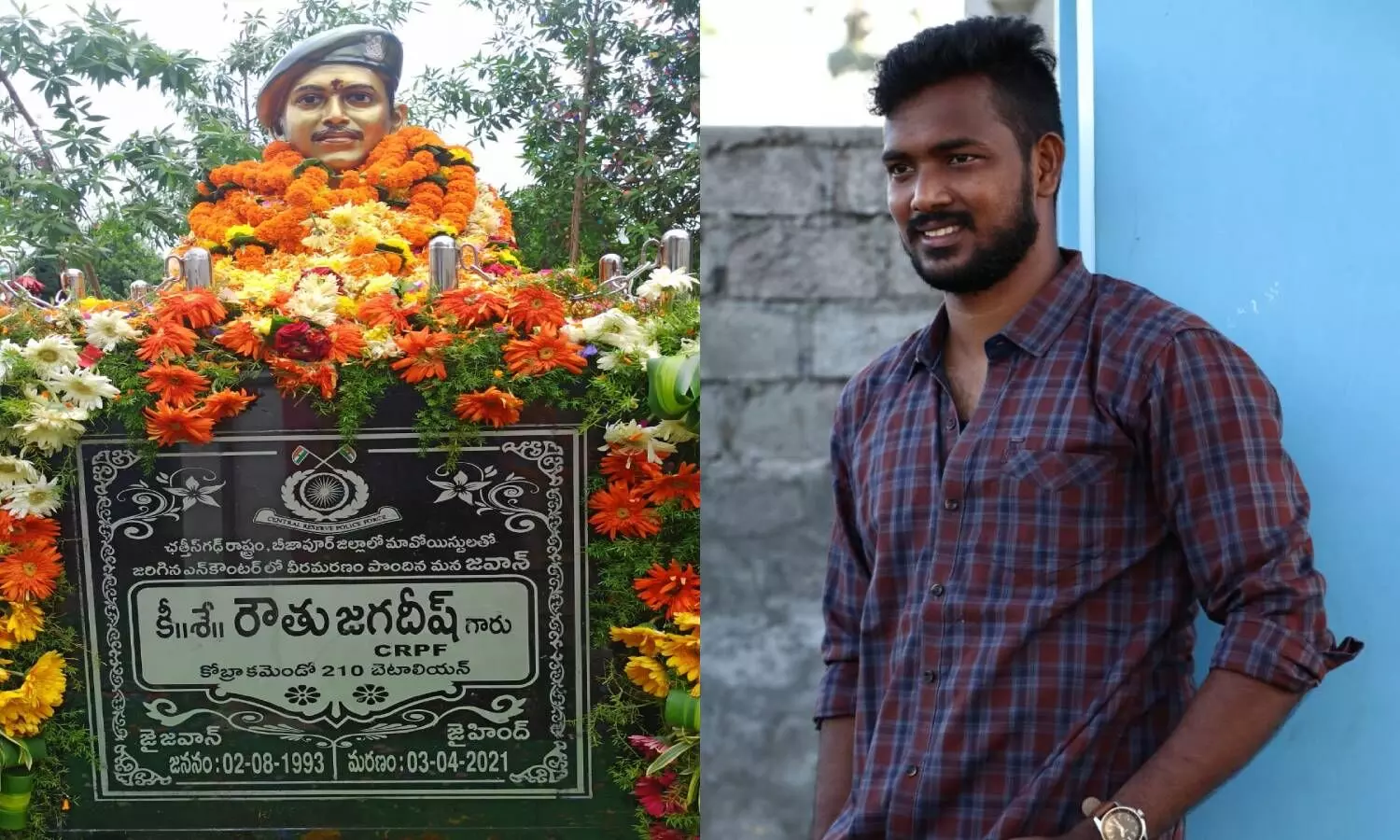 Vizianagaram: People at Gajularega locality in Vizianagaram town paid tributes to Routhu Jagadeeesh, a CRPF jawan who was among the 22 jawans killed in a Maoist attack in Chhattisgarh in April, on his birth anniversary on 2 August and unveiled a statue of the slain jawan.
The 27-year-old Jagadeesh was killed while attempting to save his superior during the attack. Jagadeesh died a few weeks before his marriage which was slated for 12 May 2021. He had joined the CRPF around seven years ago. After completing his training, Jagadeesh was inducted into the elite anti-Maoist Cobra unit.

Jagadeesh's father Routhu Simhachalam said the people of Gajularega wanted to pay tribute to his son and had decided to erect a statue of Jagadeesh who was a role model for many youngsters in the region. The statue was built at the park near the library in Gajularega. "The statue is the remembrance of the sacrifice of my son," Mr. Simhachalam added. Mr. Simhachalam and his wife Ramanamma paid for the statue while Jagadeesh's friends and others decided to develop the park where the statue would be installed.
The statue which was made in Tanuku in West Godavari district was unveiled by Jagadeesh's parents on Monday. Jagadeesh was an only son. His father is a farmer while his mother is a housewife. His younger sister got married a couple of years ago. The family was busy with preparations for his wedding when Jagadeesh was killed in the attack.

"Our friend Jagadeesh will be remembered in the history of the region for his supreme sacrifice. Probably for the first time in the region, a statue of the slain jawan was unveiled. Our friend is the inspiration for the youngsters in the region and we are hoping that many youngsters will join in the services and elite forces to serve the nation," said Jagadeesh's friend Murali K.