Review COVID situation thrice a day: KCR to chief secy moments after he took over health ministry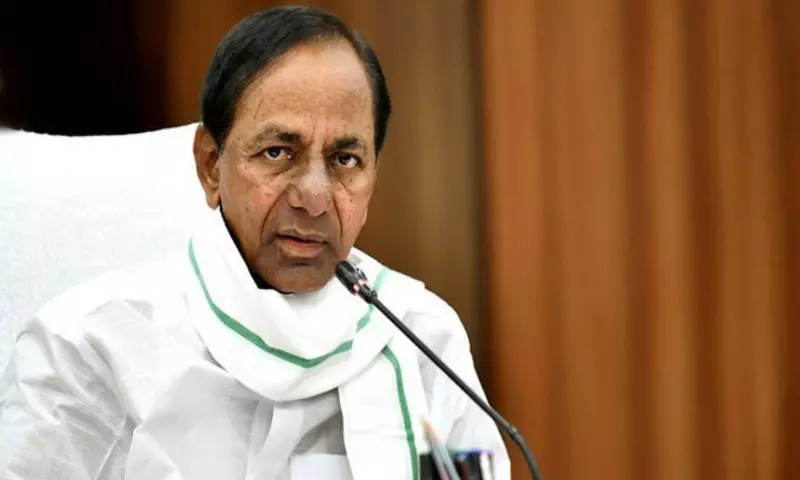 Hyderabad: Telangana Chief Minister K. Chandrashekhar Rao on 1 May instructed chief secretary Somesh Kumar to personally monitor the COVID-19 situation and ensure that there are no problems regarding availability of Remdesivir, vaccines, oxygen, and beds in the hospitals. This comes moments after Chief Minister took over as the health minister.
On Friday, Telangana reported 7.754 new COVID-19 cases and 51 deaths. The state's overall tally has now risen to 4,43,360 with 78,888 active cases. KCR directed Mr. Kumar to review the issue thrice a day. Meanwhile, he has deputed his secretary Rajasekhar Reddy to regularly monitor the pandemic from the Chief Minister's Office. He has also instructed all senior officials in the medical and health department to stay on high alert and work effectively to free the state from the clutches of coronavirus as early as possible.
Amid COVID surge, Telangana is witnessing political heat. Minister for Health and Family Welfares, Eatala Rajender who is facing allegations of land grabbing was stripped off his portfolio. Chief Minister K Chandrasekhar Rao takes over his ministry. The Telangana Governor on May 1st, 2021 approved the transfer of the portfolio.
The order read, "On the advice of the Chief Minister of Telangana, the Governor has approved the transfer of the Medical, Health and Family Welfare portfolio from Eatala Rajender to the Chief Minister with immediate effect," said Secretary to the Governor of Telangana.
This comes a day after allegation of land grabbing were leveled the minister, resulting in the Chief Minister ordering an inquiry. Farmers from two villages in Medak district have accused Eatala Rajender of forcibly taking over assigned lands.
Eight villagers from Achampet and Hakimpet under Masaipet mandal submitted a complaint to Chief Minister K. Chandrashekhar Rao stating that the health minister and his followers had taken over their lands to start a poultry industry. They appealed to the Chief Minister to ensure that the lands assigned to them by the government be restored to them immediately.

Responding to their complaints, KCR has instructed chief secretary Somesh Kumar to launch an inquiry and asked him to prepare a comprehensive report and submit the same. The CM also instructed vigilance DGP Purnachandra Rao to find out the truth behind the allegations. KCR issued orders saying that the primary inquiry should be conducted immediately and reports submitted.

Meanwhile, Mr. Rajender on Friday said he is ready to resign if the allegations against him are proved and said he will not give in to any such false campaigns. "I know the history of everyone. You should question the persons who had once owned a scooter and now owns Rs. 100 crores," he added.